50.4488066933339;-104.61227418888552;2220 12th Ave Regina, SK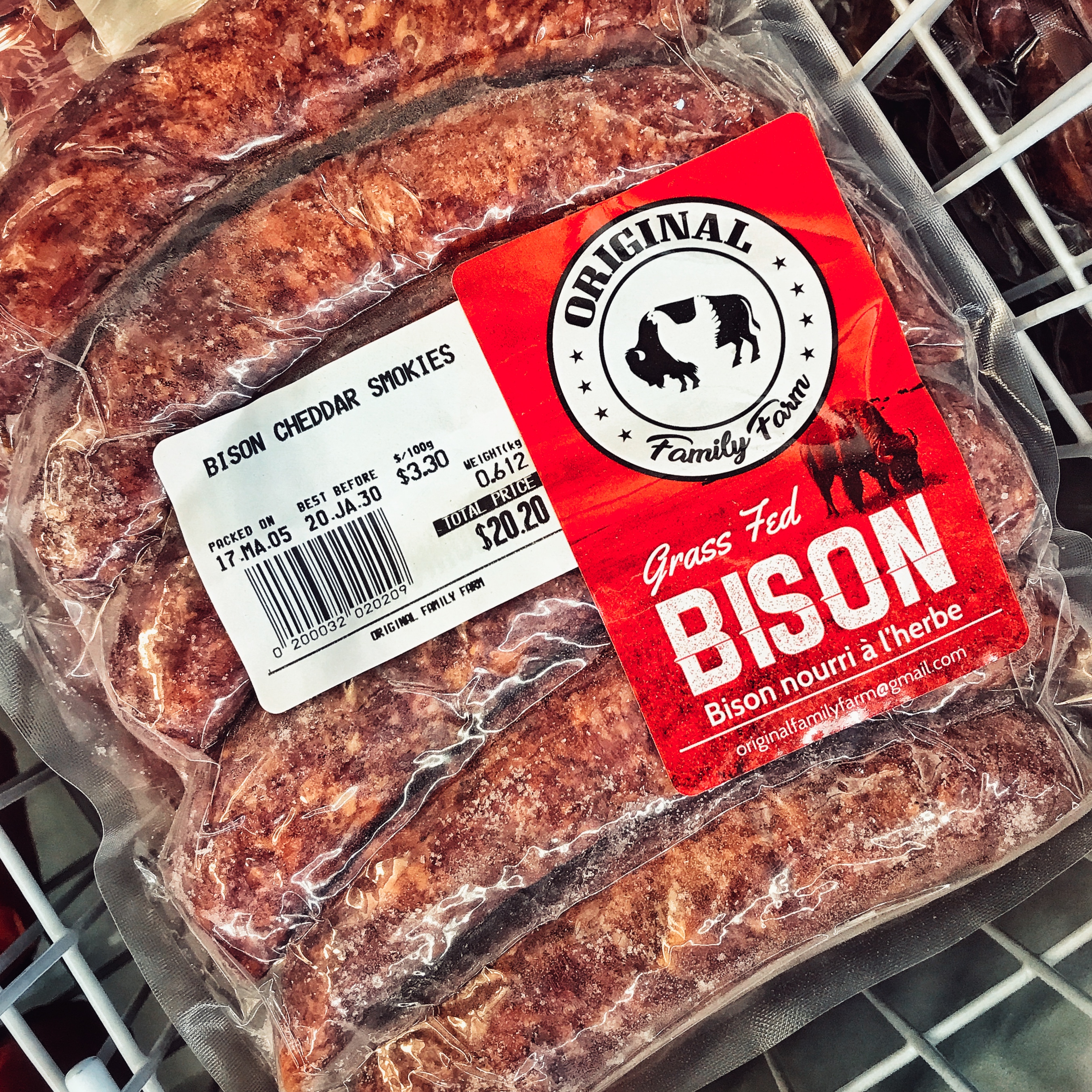 More Meat
For 2017, we made it a priority to offer more meat at the market. At the end of the 2016 season, we realized some of our meat vendors attended sporadically or disappeared altogether. Not only do we have more meat vendors this year, but also types of meat we haven't been able to offer regularly or at all. You'll find plenty of options for locally-raised meat at market tomorrow:
beef - Reid's Artisanal Butchery
pork - Reid's Artisanal Butchery
chicken - Original Family Farm, Pine View Farms (via Local & Fresh) and Southland Colony (via Local & Fresh)
bison - Original Family Farm and Reid's Artisanal Butchery
lamb - Reid's Artisanal Butchery
wild boar - Golden Prairie Wild Boar
[photo id="2"]
Saturday Products on Wednesday
As you might know, some vendors attend only on Saturdays as a result of other jobs or simply keeping up with demand. To bring a few of those Saturday-only products (and many others) to our Wednesday markets, we've partnered with Local & Fresh! You'll find products from these vendors via the Local & Fresh booth:
Existing vendors:
Saltine Baking Co. - bread
Southland Colony - roasting chickens
Stellar Gourmet Mushrooms - mushrooms
The Healthy Grind - white whole wheat flour and baking mixes
New vendors:
Pine View Farms - chicken products
Rose Cottage Paper Products - SK toilet paper
Three Farmers - roasted chickpea/green pea snacks and camelina oil
New & Returning Vendors
These vendors are attending their first market of 2017:
Fishley Farms
KaroomBu (NEW VENDOR!)
Loretta's Distinctive Jewellery
Food Trucks
In attendance May 17:
Baba's Food Spot
KaroomBu (NEW VENDOR - coconut water and sugarcane juice)
Mr Spudd's Poutinerie
Nacho Fiesta
Prairie Smoke & Spice
Wheelie Good Coffee
Market Map
Find out where your favourite vendors are located by referring to the MAP. See the full list of participating vendors below. Click on the vendor name to see their Vendor Page.
Vendors Attending
(subject to change)
---