50.4488066933339;-104.61231710422976;2220 12th Avenue, Regina SK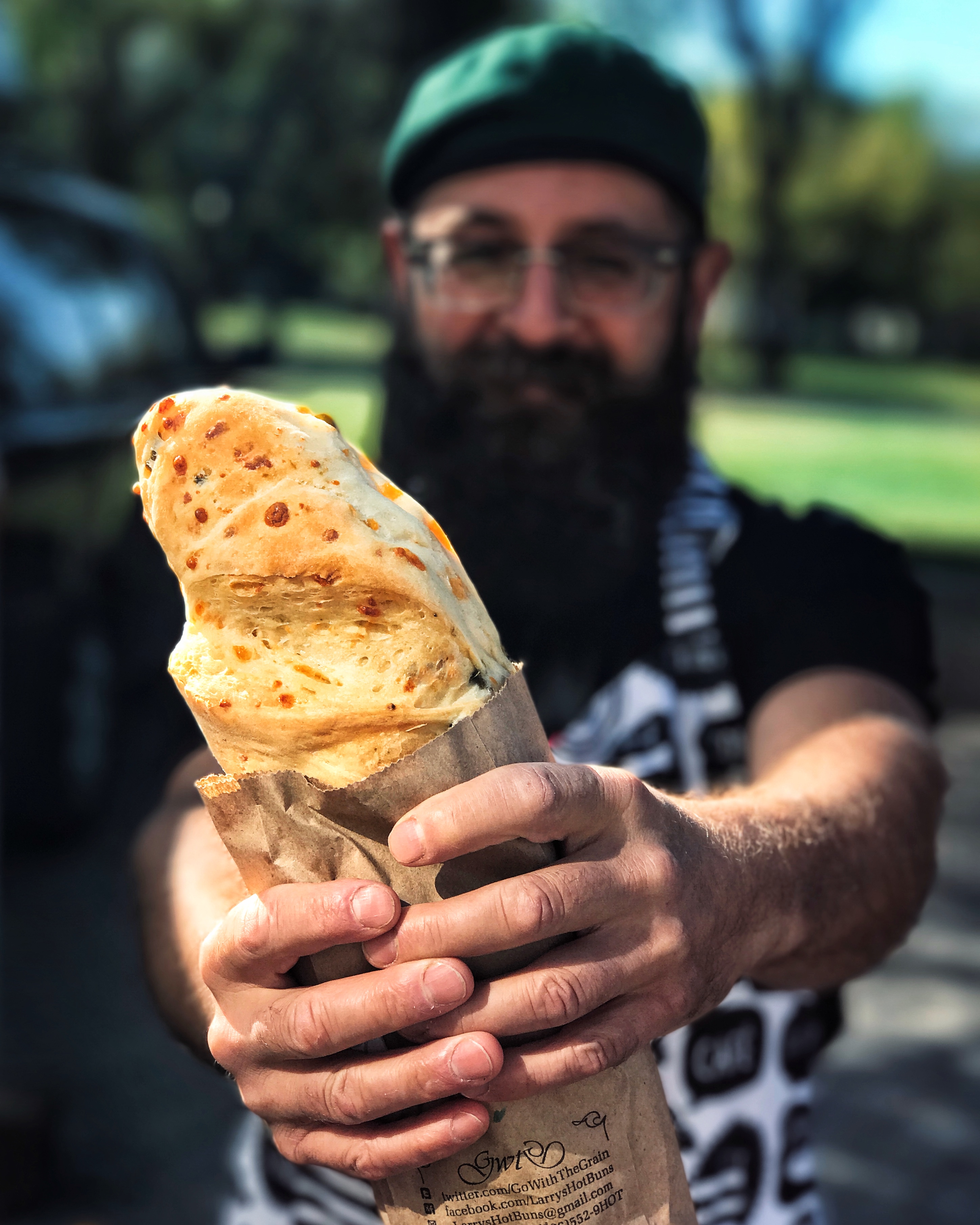 Buns to Baguettes
We have many wonderful bakers, but only one requires just 2 feet of space at the market. This special vendor is known as Going with the Grain. Or Larry the Bread Guy. Or The Vendor with the Buns. Recent events have inspired Larry to expand his bread offerings from single buns, bagels, and muffins to include larger loaves, baguettes, and bulk orders. Visit Larry for new products, rotating flavour combinations, and well-placed puns. And be on the look-out for a larger display; perhaps a menu expansion will require an upgrade to a whopping 4 feet of space in the near future.
Double Punches!
Get rewards twice as fast with double punches! Your punchcard will fill up quickly with 2 punches per purchase instead of 1, which means tomorrow is a great day to shop at RFM. Be sure to scan the code twice each time to get the punches you've earned. September 13 only!
Learn more about our customer rewards app.
September Customer Rewards
When you've reached 20 punches on your virtual punchcard, a special reward from one of our vendors will be waiting for you! Work towards one of these awesome deals in September:
Sept 13 (TOMORROW): FREE braid of garlic ($20 value!) - The Garlic Garden
Sept 16: FREE hummus - Sisters' Cake
Sept 20: $5 off your purchase - Spring Creek Gardens
Sept 23: FREE saskatoon berry cinnamon bun - The Very Berry Bun Company
Sept 27: FREE burger of your choice - Bon Burger
Sept 30: FREE small cinnamon honey - Zee-Bee Honey
Market Map
Find out where your favourite vendors are located by referring to the map below (click image for PDF version). See the full list of participating vendors below the map; click on the vendor name to see their Vendor Page.
Vendors Attending
(subject to change)
---