Market Under the Stars - Information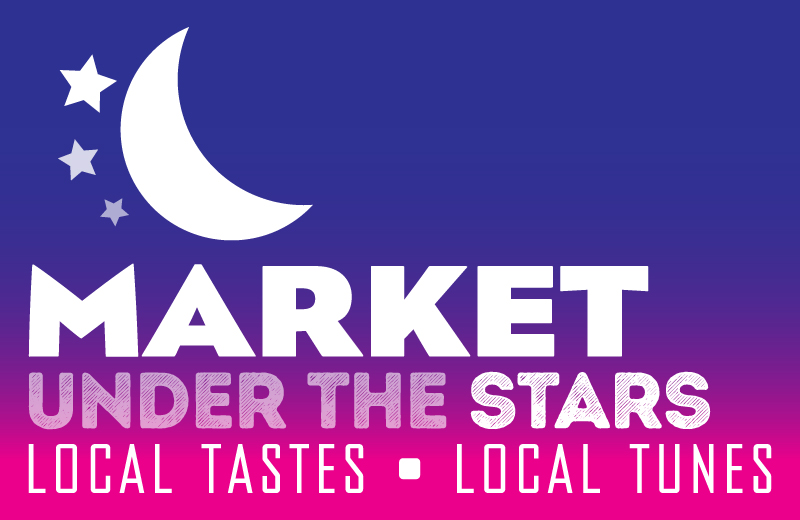 It's your last chance to enjoy Local Tastes and Local Tunes at Market Under the Stars in 2017!

Market Under the Stars - August 31
Location:
City Square Plaza

Time:
5 pm - 10 pm

Admission:
FREE

Food & Liquor Tasting Tickets:
5 tickets for $20 (cash only)

Local Tastes
Experience the local food scene in Regina and enjoy exclusive Market Under the Stars Tastes. Each Tasting Booth will offer sample sizes of locally made food for 1 ticket each (maximum 2 tickets). There may be multiple items in addition to the Market Under the Stars-exclusive item at each Tasting Booth, so come hungry!
Experience the local liquor scene, as well. Within the Liquor Tasting Area, you'll find: Tastes of locally made beer, wine, and spirits; plenty of seating; and the Concert Series stage. Grab a few Tastes of food and liquor and then kick back to watch the entertainment.
Local Tunes
Concert Series, presented by Regina Downtown BID and hosted by CJTR, will feature 3 Saskatchewan artists at each Market Under the Stars. The Concert Series stage is located within the Liquor Tasting Area, providing four hours of live music to those seated nearby, as well as those mingling on the Plaza. Scheduled for August 31: Nick Faye, Bears in Hazenmore, and Megan Nash, hosted by Matt Valgardson!
Salsa Dancing
Never tried salsa dancing before? No problem. The Regina Salseros start out with Salsa Lessons and then move into a Dance Party. No experience necessary, just a love of dancing! Salsa dancing will take place on the east side of the Plaza.
Shopping Area
Visit some of your favourite RFM Vendors in the Shopping Area!
Schedule
5:00 pm - Market Under the Stars begins. Get Tasting!
5:00 pm - Nick Faye on the Concert Series stage
5:15 pm - Yoga Party in the Park with Bodhi Tree Yoga
5:45 pm - Bears in Hazenmore on the Concert Series stage
7:00 pm - Nick Faye on the Concert Series stage
7:00 pm - Salsa dancing with Regina Salseros
7:45 pm - Megan Nash with Bears in Hazenmore on the Concert Series stage
9:00 pm - Concert Series ends. Keep up the great Tasting!
9:30 pm - Last call for Liquor Tasting.
10:00 pm - Market Under the Stars ends. See you at our regular markets, every Wed and Sat from 9 am to 1 pm!
More Information
Tasting Tickets - Find the Ticket Tent near the Liquor Tasting area on the west side of the Plaza. Tasting Tickets are 5 for $20. CASH ONLY! Booths requiring tickets will have a sign stating "TICKETS ONLY".
Liquor Tasting Area - Minors ARE permitted within the Liquor Tasting Area when accompanied by an adult. ID and wristbands required for Liquor Tasting.
Food Tasting Area - There will be a sign posted at each Tasting Booth displaying the menu and amount of tickets required.
Washrooms - Portable washrooms will be located on the Plaza near Victoria Park. Washrooms at the Regina Public Library will be available until 9 pm.
Hashtag - Please share your experience with us using #MarketUnderTheStars on Facebook, Twitter, and Instagram!
Questions - Please contact Regina Farmers' Market at (306) 501-1363 or for further information.