Fall Indoor Farmers' Market
Nov 10, 2018
---
---
50.4434577;-104.58663239999998;445 14th Avenue, Regina, SK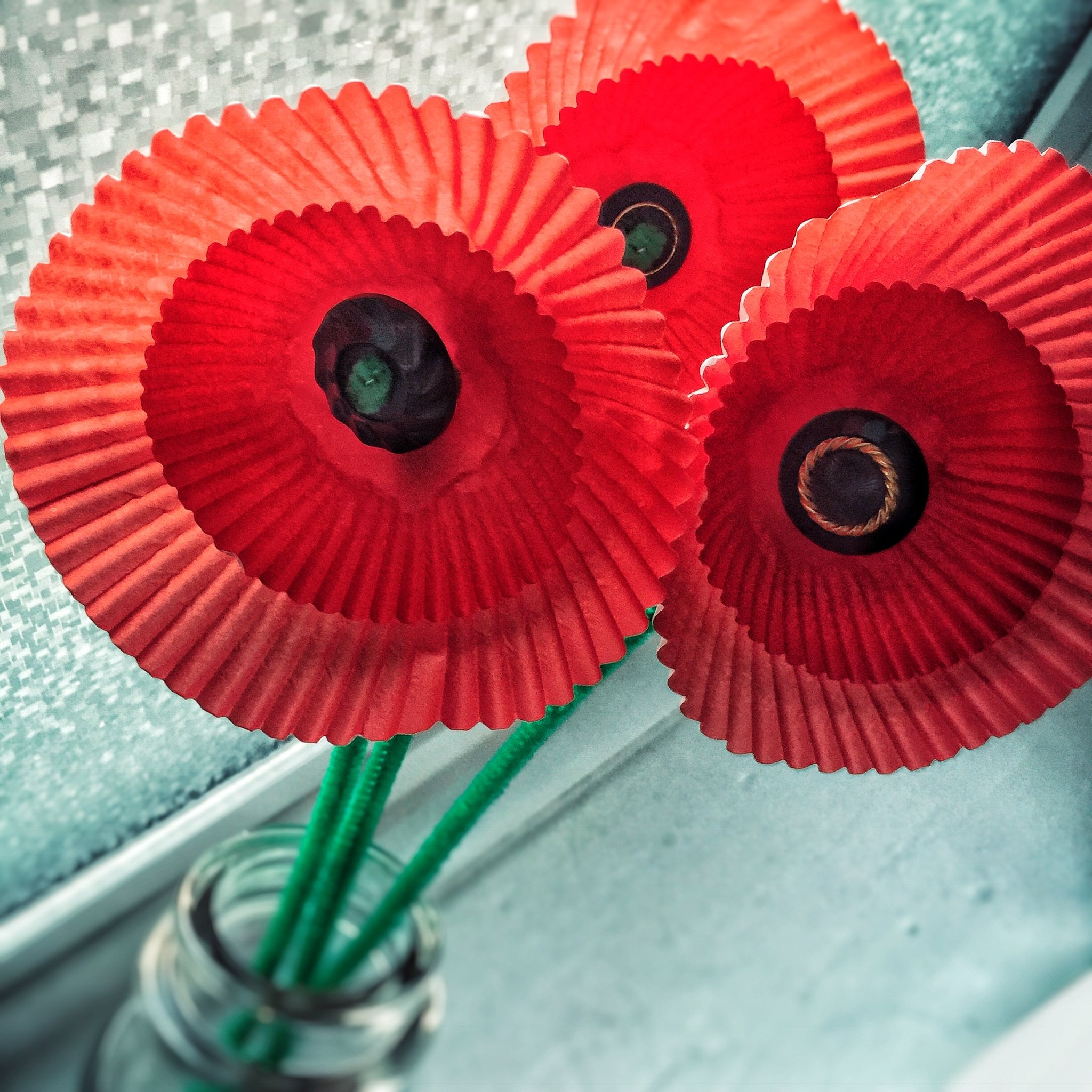 Farmers' Market News: Nov 10, 2018
Winter is happening a little early this year, but local food lovers be not deterred! Put on your layers and Saskatchewan stoicism, and come on down to the coziest morning activity in town. Tomorrow we'll have 40+ vendors on hand (including lots of fresh vegetables), as well as brunch and kids' activities. Check out all the details below!
Remembering
We are marking the Remembrance Day long weekend with a special children's activity. Join us from 9am to 1pm in the Kids' Club room for a poppy making craft (pictured above).
Baba's Brunch
When it's cold outside we need comfort food to stick to our ribs and keep us warm! In this part of the world, what could possibly be more comforting than perogies? Perogie Benny (pictured here)! Join us for a special RFM brunch tomorrow, and enjoy Baba's Food Spot's comfort food menu:
Perogie Benny
🥣 Borscht
🌭Kuba Dog
🥟🥟🥟Rogies
Returning Vendors
Did you know that RFM vendors have until 12 noon the day before market to book in? That means that every Friday we get excited as we wait to see which vendors might decide to join us at the last minute!
This week we have a couple great surprises to announce:
Sommer Loves Herbs will be joining us at our new indoor venue for the first time, with her wide array of natural body products.
The fine folks from Southland Colony will be making the trek from Herbert to bring us fresh veggies and eggs.
After short breaks, we'll also be welcoming back Baechu Kimchi, Chubby Chick Bakery, Prairie Smoke & Spice, and The Cake Queen!
New Product Alert - try it FREE with 20 punches!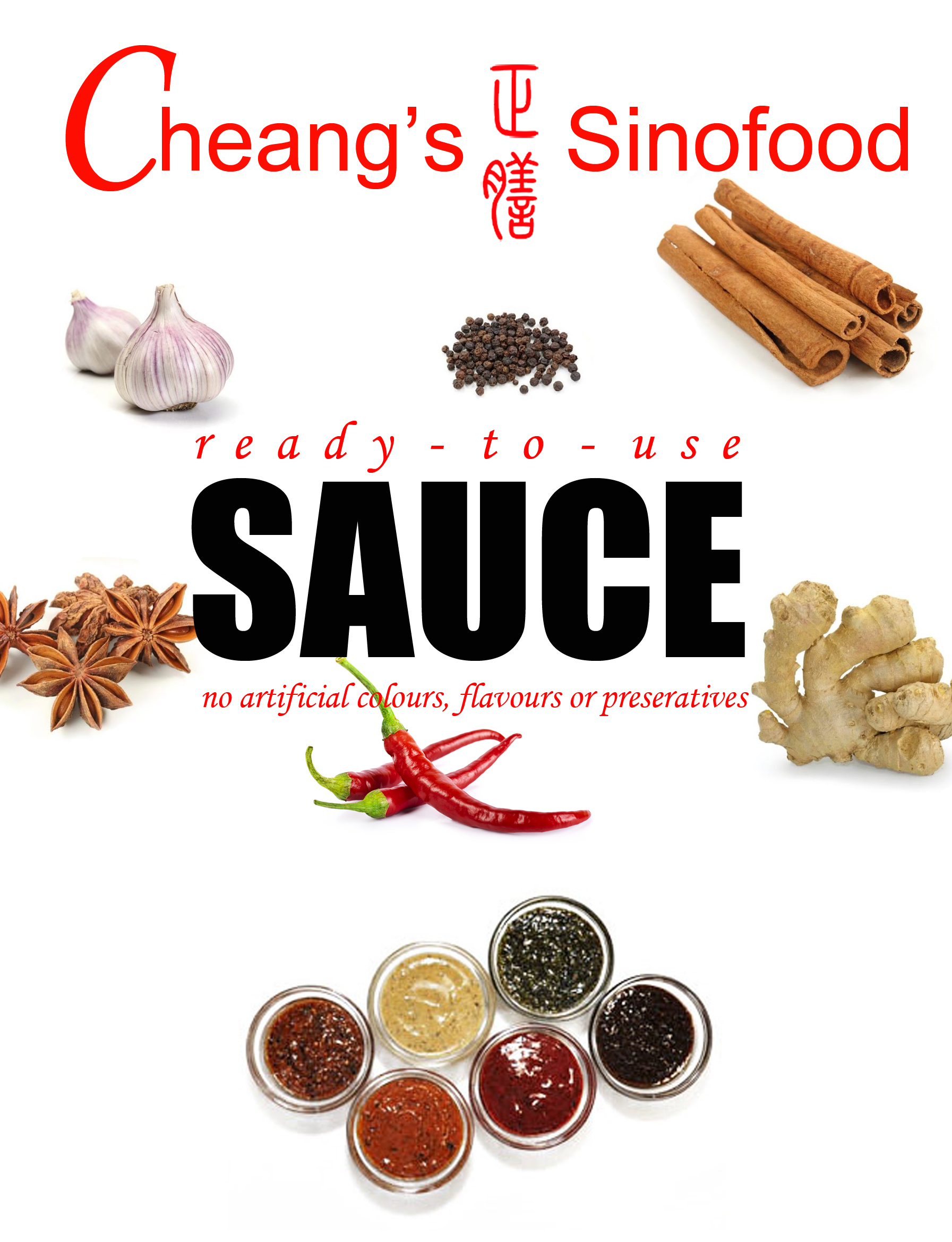 We love being part of our vendors' evolving businesses, and this week we're proud to announce the launch of Cheang's Sinofood's brand new line of sauces! If you've collected 20 punches on your Flok digital punch card, you can redeem it for a FREE bottle of any of Cheang's new sauces:
Looking for a ready-to-use barbecue sauce that's perfect for marinating, baking, and barbecuing pork, steak and chicken? Try Cheang's Pear Mustard BBQ Sauce OR Honey Garlic BBQ Sauce

Need a ready-to-use dressing sauce that's perfect for noodles, rice, pasta or even mashed potatoes? Give Cheang's Sesame Noodle Sauce OR Peanut Butter Noodle Sauce a go.

Need something with a bit more kick? Cheang's new Shiitake Pepper Sauce is a very spicy sauce that's great with all kinds of food (meat, vegetable, noodles, burgers). Use it for dressing, dipping and cooking!

The name says it all: Stir-Fry Sauce is a ready-to-use cooking sauce perect for both vegetable and meat dishes.

Want to dip something yummy into something even yummier? Cheang's new Scallion and Soy Dipping Sauce and Sweet Chili Dipping Sauce are ready-to-use dipping sauces that are great with meat, vegetables, dumplings, perogies... you name it!
Loving our new neighbours
We can't get over how much we love our new indoor venue, and a huge part of what makes it so wonderful is our next door neighbour: the Prince of Wales branch of the Regina Public Library! Over the next few months we'll be partnering with our local library to bring RFM customers special programming and activities. Here's what to expect in the next few weeks:
STEAM Saturdays
For the rest of November, the RPL will be offering free STEAM (Science/Technology/Engineering/Arts/Math) activities for kids of all ages.
November 10: 3D Doodlers

Let your imagination run wild using our 3D doodle pens (pictured here) to create artistic masterpieces. Get as creative or as practical as you want by testing out different techniques for drawing in 3D. You can make anything from a tic-tac-toe game to a wearable pair of sunglasses.

November 17: Makedo

Take your cardboard construction skills to the next level with our Makedo kit. The Makedo kit consists of construction tools that are specifically designed to be used on cardboard. You can build anything from a fort to a kitchen set, the possibilities are endless.

November 24: TBA...

Stay tuned!
Not only can you participate in cool library programs during your visit to the farmers' market, but you can also get rewarded for doing so! Your friendly neighbourhood librarian will hook you up with a Flok punch when you do one of the following:
Participate in the library activity
Use your library card
Sign up for a new library card
Vendors Attending
(subject to change)
---