Winter Indoor Farmers' Market
Jan 12, 2019
---
---
50.4434577;-104.58663239999998;445 14th Avenue, Regina, SK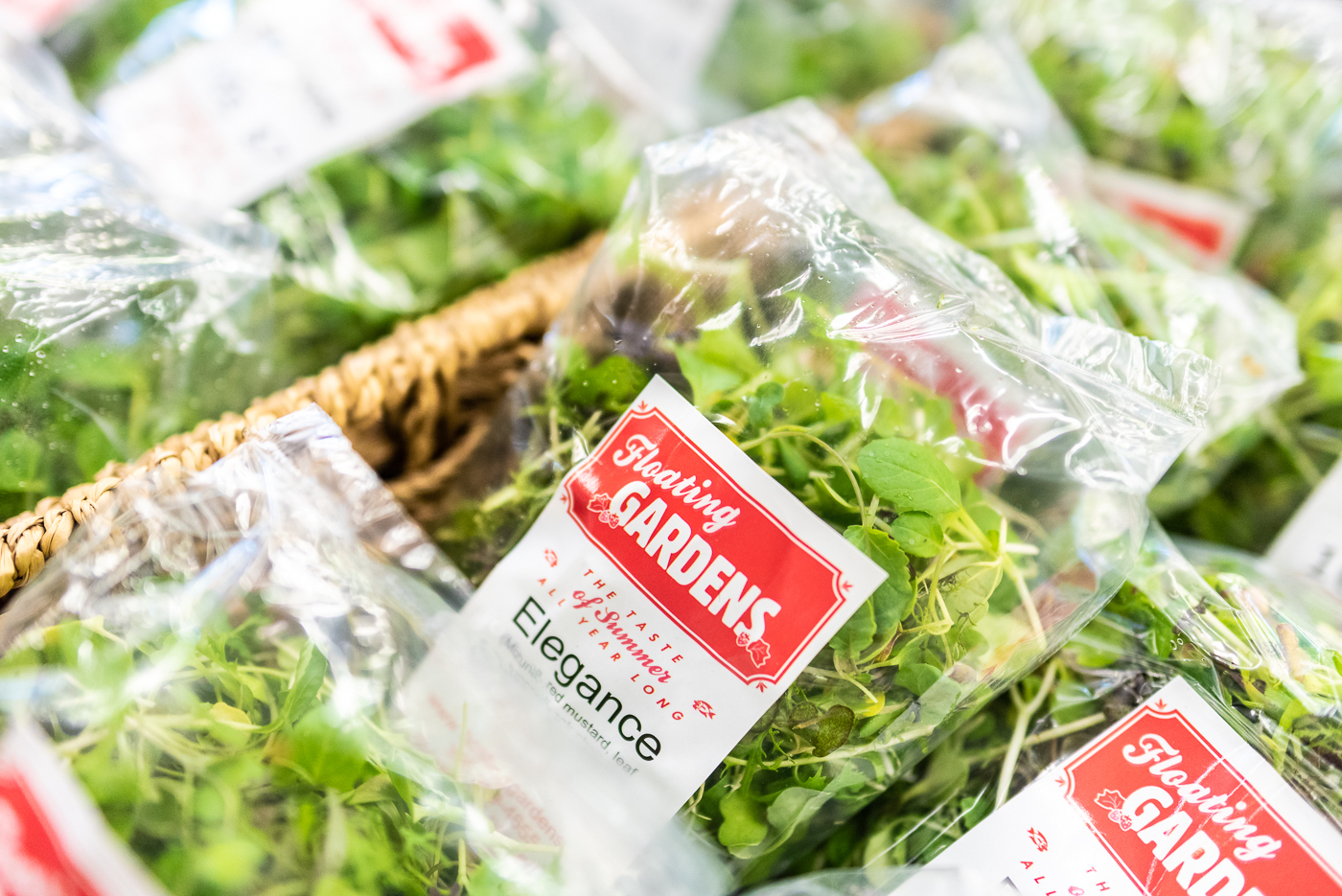 It's happening! We're going YEAR-ROUND!
This Saturday marks an incredible milestone for the RFM: for the first time in our 44-year history, we are taking our farmers' markets year-round. In 2019 we'll be operating every week from January 12 to December 21!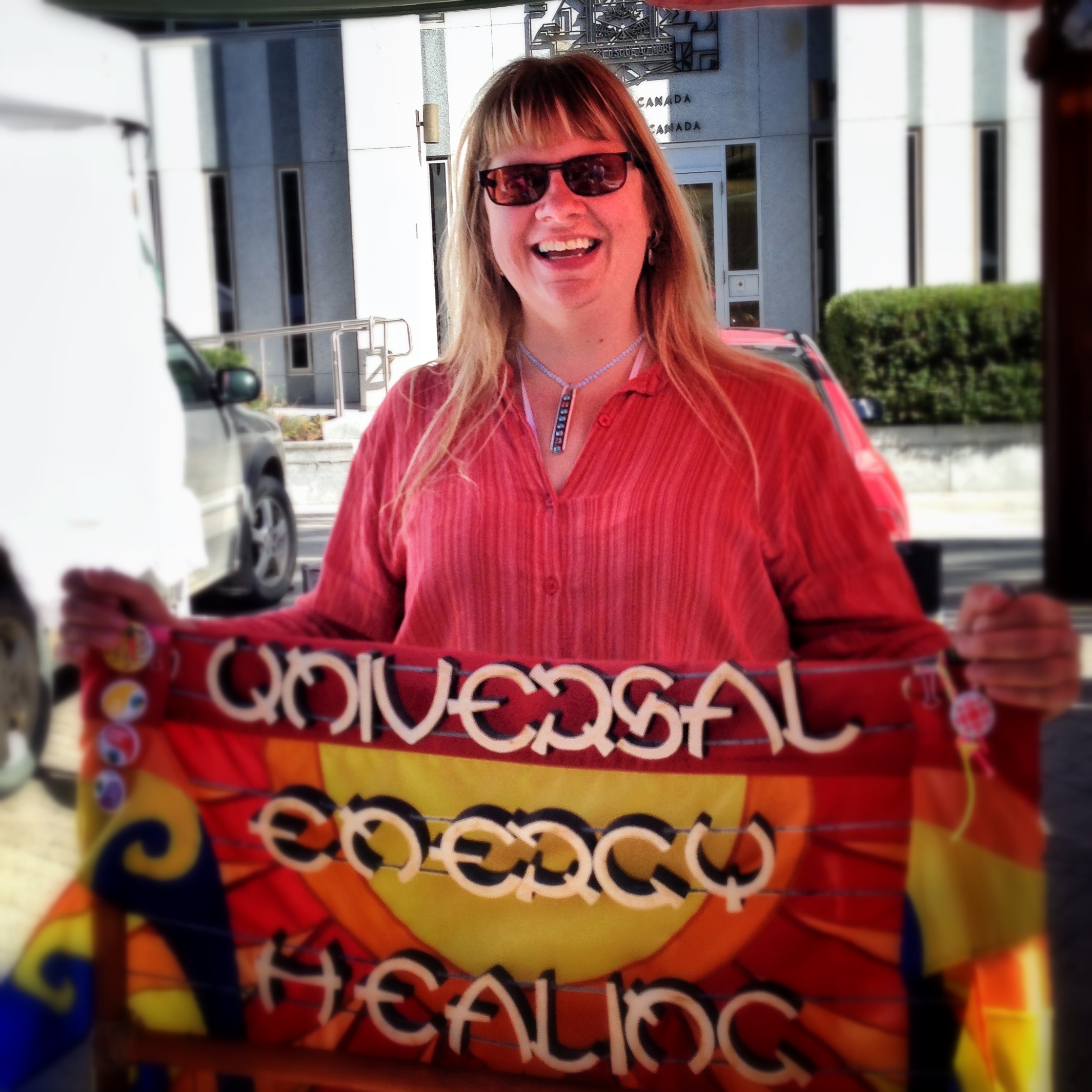 This change is huge for us, and we hope you'll join us every week as we continue to build Regina's local food system!
In celebration of year-round markets, and as a special thanks to our customers, January 12 is 🌟FREE MASSAGE DAY🌟 at the RFM! Our favourite traveling massage therapist, Ronda of Universal Energy Healing (pictured here), is helping us kick off year-round markets in style by graciously offering customers FREE 10-minute massages during the January 12 market. Start your weekend off right by stopping by Ronda's massage station for a relaxing mini massage.
What can you expect from Winter Markets?
There's no way around the fact that a January farmers' market in Saskatchewan looks a little different than a July one! That said, we have been working hard to make sure that our team of core year-round farmers and makers will bring you the most well-rounded complement of local products possible. Look for the following products this Saturday:
Fresh greens from Floating Gardens: come early because January greens production is limited! Unfortunately, year-round greenhouse Floating Gardens (Osler SK, pictured above) has struggled with one challenge after another this year, and the result is that their lettuce and herb production is down to about one-third of what they normally produce at this time of year. We're super grateful that they'll be joining us this Saturday and will try our best to patient as their season (hopefully!!) ramps up over the next month.

Locally-raised meat galore! One thing that SK farmers CAN raise year-round is livestock, and we're fortunate to offer an awesome assortment of local meat this weekend. Look for wild boar from Golden Prairie Wild Boar, beef and goat from JE Ranch, lamb from Miller's By-Gone Farm, and chicken from Peregrine Farm.

Free range eggs from JE ranch and Miller's By-Gone Farm. Come early, because winter eggs tend to get snapped up quick!

Honey from Peregrine Farm

Wild rice and wild rice products from Rusty's Wild Rice

Preserves (pickles, jams, you name it) from Miller's By-Gone Farm and Rocky Acres Orchard

Fresh baking by Larry's Bread Machine, Mila's, The Cookie Lady, and brand new vendor Nana K's British Pies (pictured here).

Yummy prepared foods by Cheang's Sinofood (sauces, frozen meals), El Tropezon Authentic Mexican Food, Mother Hubbard's Cupboard (Ukrainian delicacies), Latino BakeShop (empanadas), Mix (granola)

Homemade pet food and treats from The God Dog and The Pupcake Bakery

Natural soap and body products from Sacred Earth

Handmade jewelry by Metal Majesty

Freshly prepared breakfast and lunch options from Larry's Bread Machine!

Kids' Club craft: this week chickens!
New Year = New Vendors
One of our favourite parts of the New Year is welcoming brand new vendors to market. Tomorrow we are delighted to welcome Kathleen of Nana K's British Pies (pictured above) to her very first Regina Farmers' Market! Nana K's offers a variety of delicious meat pies (we've sampled them and can attest that they are mouth wateringly good!). Pop by her booth tomorrow to say hello and take home an individual or family sized pie.
Know Your Farmer - Part 1
This Saturday we are launching Know Your Farmer, a weekly series designed to educate local eaters about Saskatchewan producers, enhance the relationships between farmers and eaters, and deepen the farmers' market experience.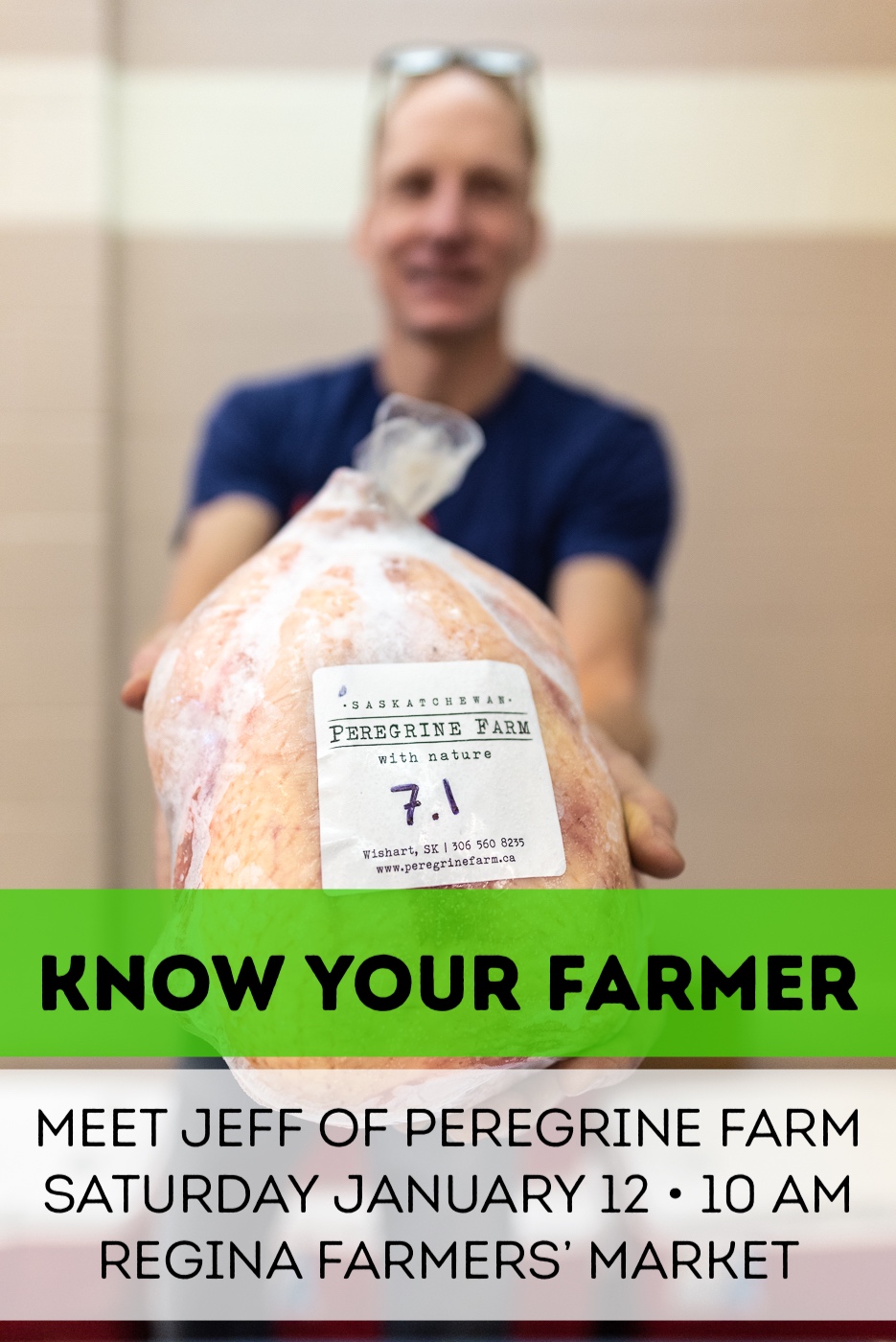 Every Saturday from January 12 to February 23, at 10:00 am, a different RFM producer will be featured during a live question and answer period at the farmers' market. Customers will learn about the farmer or maker's story and the practices they use to bring their unique Saskatchewan products to market. The presentation will also include a demonstration, sample, or take-away for customers.
In a culture where we are increasingly disconnected from our food supply, the opportunity to develop a direct relationship between the grower and eater is unique and inherent to the farmers' market model. The farmers' market is about way more than a simple transaction of money for food! The relational aspect is what's most special, where you can actually get to know the person growing your food, including who they are and why and how they farm. This is what sets the farmers' market apart from other commercial settings. It's also a crucial part of what makes small, localized food systems incredibly safe sources of food.
Know Your Farmer will take place weekly from January 12 to February 23. Our first featured producer will be Jeff Kinash of Peregrine Farm. Jeff will be speaking about his experience raising pastured chicken, bees for honey, and vegetables. He'll also be demonstrating how to properly cut up a whole chicken.
AND, anyone who has collected 20 punches on their Flok digital punch card can redeem for a reward from Peregrine Farm. Jeff is offering the customer's choice of:
• 10% off any purchase; OR
• $5 off any purchase of $20 or more; OR
• one FREE bag of soup bones.
(Don't have FLOK? Don't despair. It's as easy as downloading the Flok app on your smartphone, and having it handy to scan our QR code each time you make an RFM purchase. Once you scan 20 times, you can redeem your digital punches for a customer reward, which changes from market to market!)
AND! Because we're all about chickens this week, our Kids' Club craft will also feature chickens: check out the Kids' Club table in the gym for a fun chicken craft for the kiddos!
Market Map And Vendors Attending
Find out where your favourite vendors are located by referring to the map below (click image for PDF version). See the full list of participating vendors below the map; click on the vendor name to see their Vendor Page.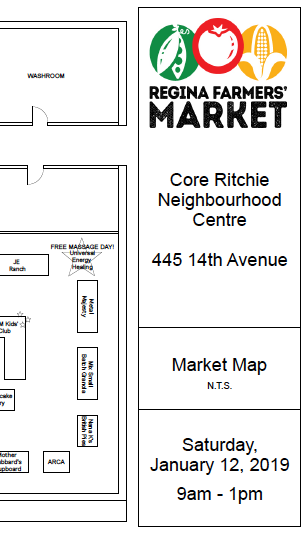 Vendors Attending
(subject to change)
---