Outdoor Farmers' Market
Aug 8, 2018
---
---
50.4490663;-104.61272480000002;2220 12 Ave, Regina SK
RFM News: August 8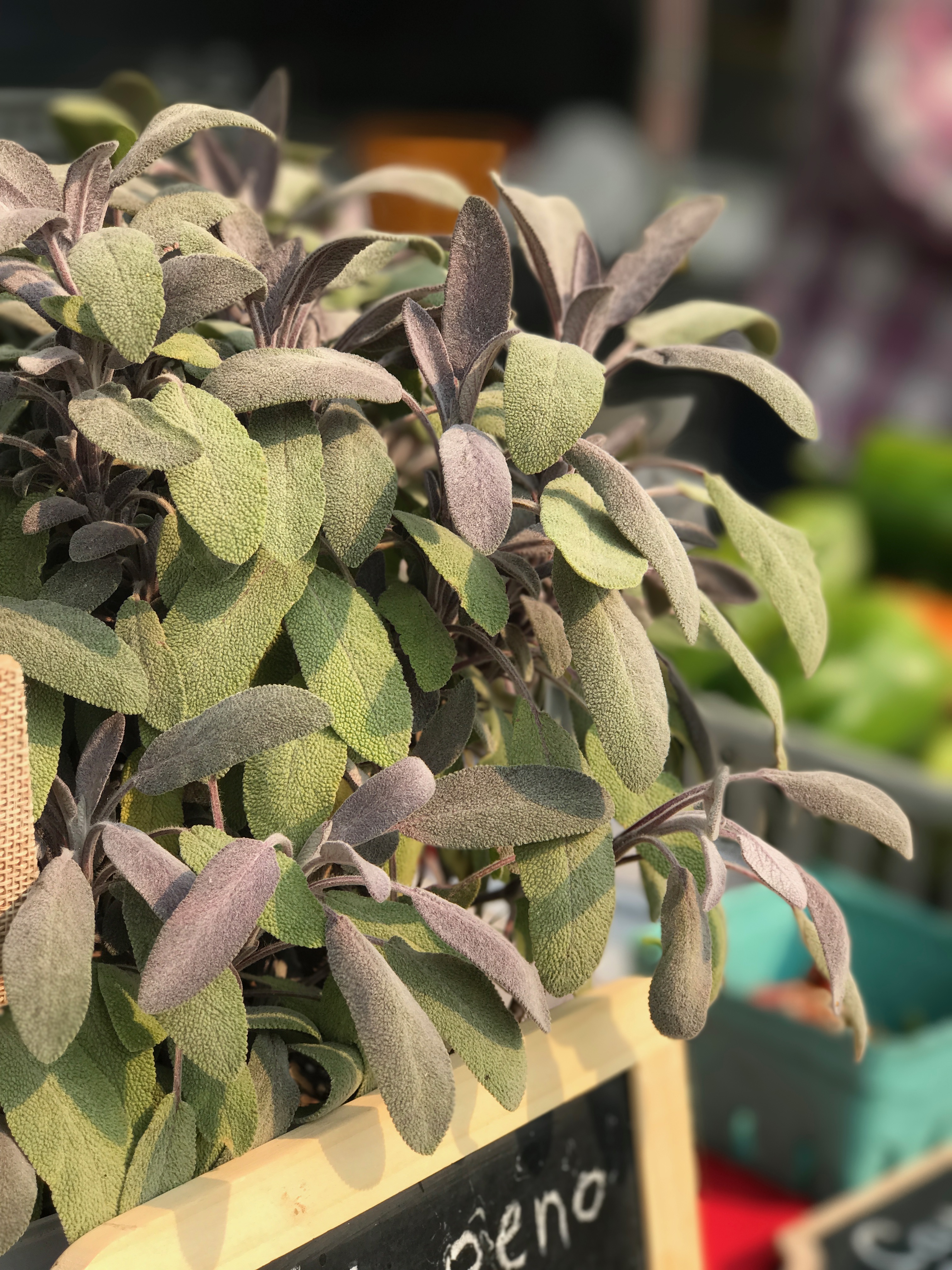 There will be a few new faces on the market scene with 3 vendors attending their first Wednesday of the season this week. Read on for details about the new things on site tomorrow and all of the market details.
Alie & Elsie Jewellery: Specializing in unique charm necklaces that are fully customizable. You choose a chain and your charms to create a piece that is one of a kind. All of the jewellery is designed, assembled, soldered, and polished by hand.
Novictus Gardens: Fresh Saskatchewan-grown vegetables (cherry tomatoes, peppers, chard, lettuce, and cucumbers)
SASKShop: They are all about Saskatchewan pride. From unique t-shirt designs, Canadian-made fleece bunny hugs with logos designed and printed right here in Saskatchewan. They offer Saskatchewan gear for the whole family at affordable prices.
Flok Reward: $5 off a Bottle of Mead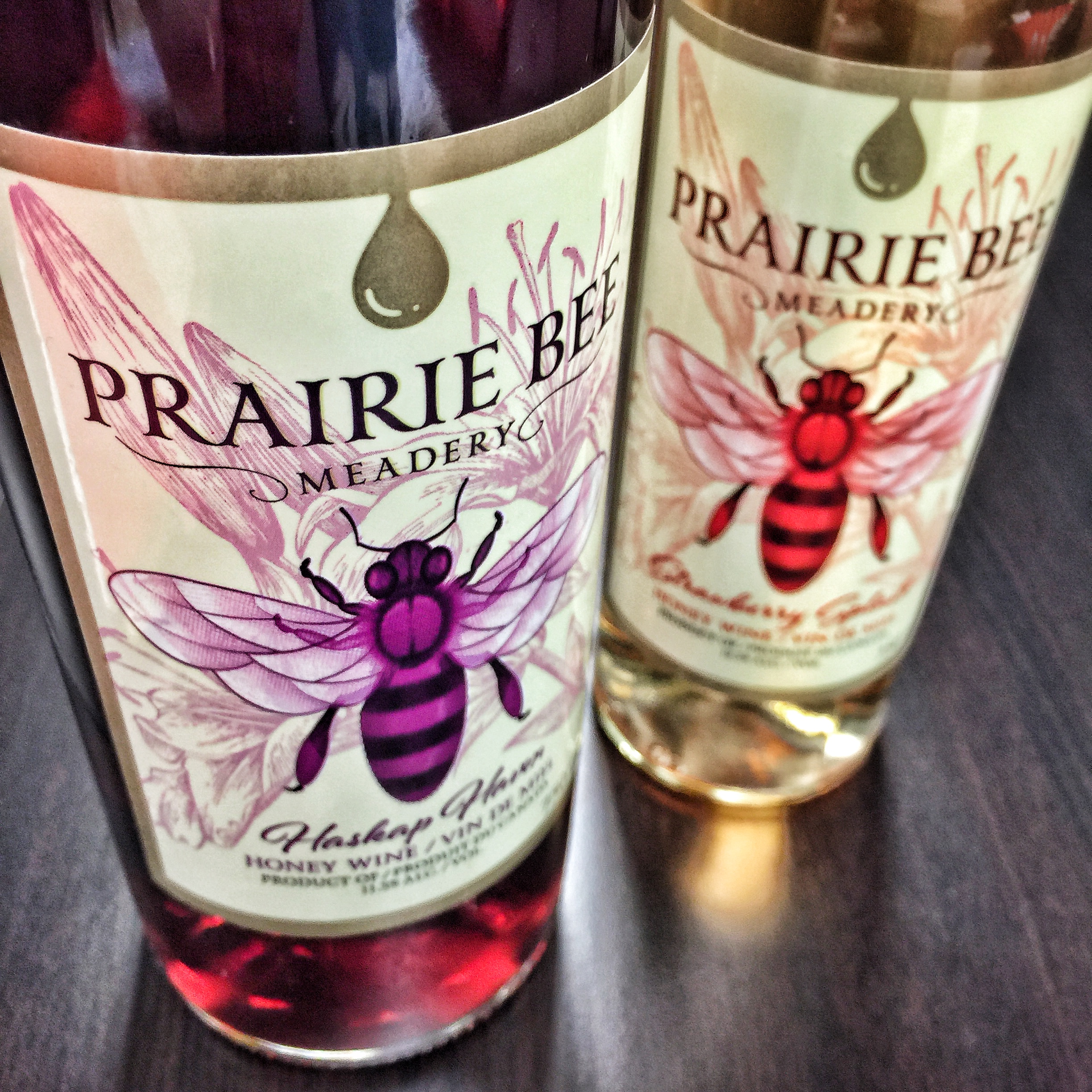 🐝Have you collected 20 punches on #Flok? If yes, Wednesday's reward is exactly what you need on a hot day: mead! Prairie Bee Meadery is offering $5 off a bottle of their award-winning mead made with raw honey and farm-grown fruit. Stop by their booth and redeem your punches for this fruity and refreshing beverage and your next stop will be Chill Town. Population: You.🐝

Interested in joining the Flok? For more information, you can visit the RFM Info Booth at any market or see our website here: https://reginafarmersmarket.ca/blogs/post/you-deserve-a-punch
Market Map And Vendors Attending
Find out where your favourite vendors are located by referring to the map below (click image for PDF version). See the full list of participating vendors below the map; click on the vendor name to see their Vendor Page.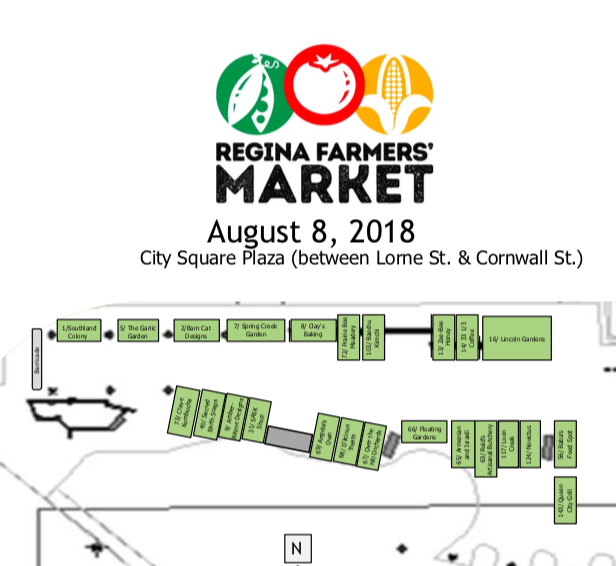 Vendors Attending
(subject to change)
---