Outdoor Farmers' Market
Sep 5, 2018
---
---
50.4490663;-104.61272480000002;2220 12 Ave, Regina SK
RFM News: September 5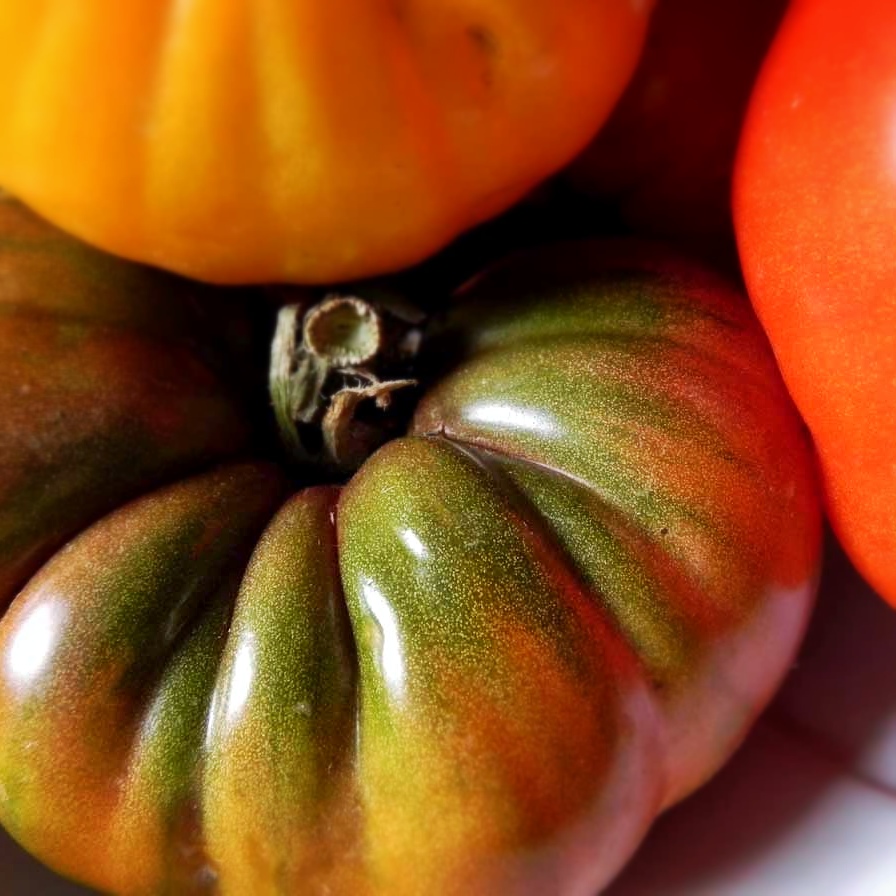 It's starting to be a little cooler in the morning, but it doesn't slow our market down. We'll be set up on City Square Plaza from 9am-1pm every Wednesday and Saturday until October 6th. The booths are overflowing with fresh, locally grown vegetables like these beautiful heirloom tomatoes. You won't find a tastier tomato than one that has been vine-ripened in the Saskatchewan sun!
Flok Reward from Amber-Rayne Designs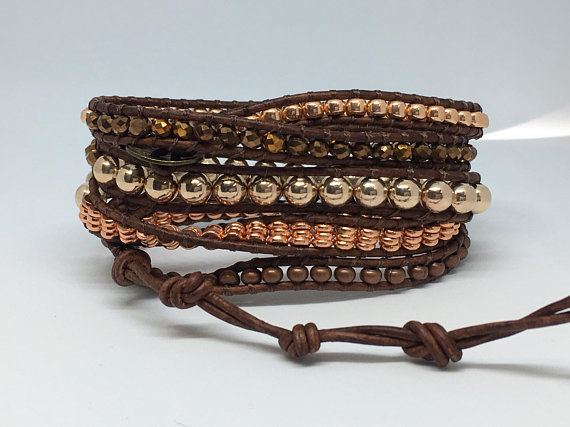 September 5th is the last Wednesday we'll see Amber-Rayne Bracelets and Designs' beautiful handmade jewellery at the market this season (but don't worry, they'll still be around on Saturdays). To mark the occasion they've agreed to be the #Flok reward for the second time this summer. If you've collected 20 punches you can redeem them tomorrow for $5 off any handmade leather bracelet or a mala prayer bead necklace. They make many different colours and combinations; truly, something for everyone. Each piece is made by hand with great love and care and it shows!

Join the Flok! All it takes is 20 punches to get a reward like the one mentioned above. Find out more by visiting the RFM Information Booth at any market or visiting our website here: https://bit.ly/2KAjoUm
Last Market of the Season for The Very Berry Bun Company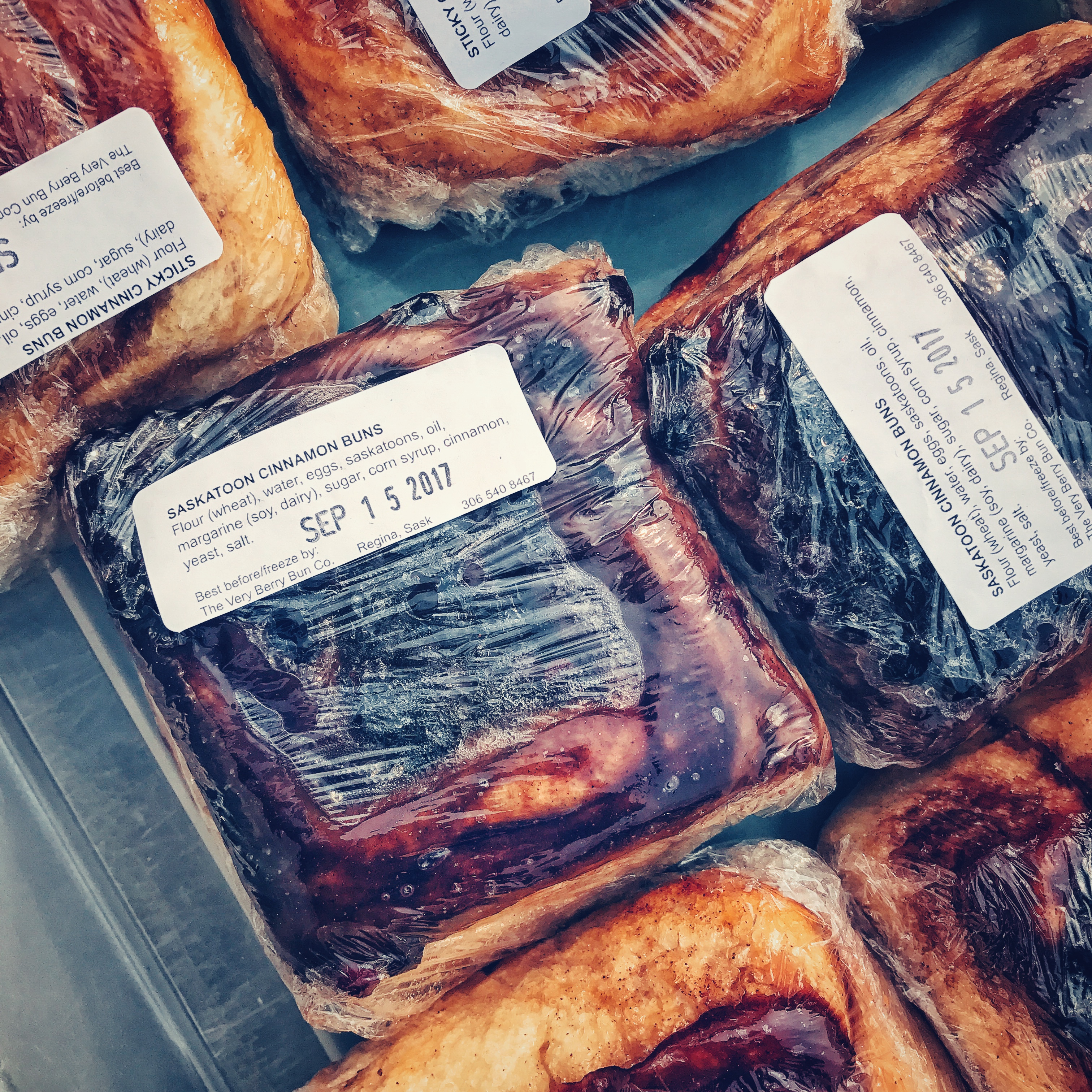 When a vendor makes only a few products, you know they make them well. The Very Berry Bun Company is one such vendor. On their table, you'll find cinnamon buns, pizza buns, saskatoon and cranberry scones, puffed wheat cake, fruit smoothies, and most importantly, saskatoon berry cinnamon buns. And that's it. If you're an early morning market-goer, you'll often find the cinnamon buns still warm, having been pulled from the oven shortly before arriving at the Market. Because The Very Berry Bun Company offers little variety, you can be sure they're big on quality. Wednesday, September 5th is their very last market of the season so be sure stop by while you can!
Market Map And Vendors Attending
Find out where your favourite vendors are located by referring to the map below (click image for PDF version). See the full list of participating vendors below the map; click on the vendor name to see their Vendor Page.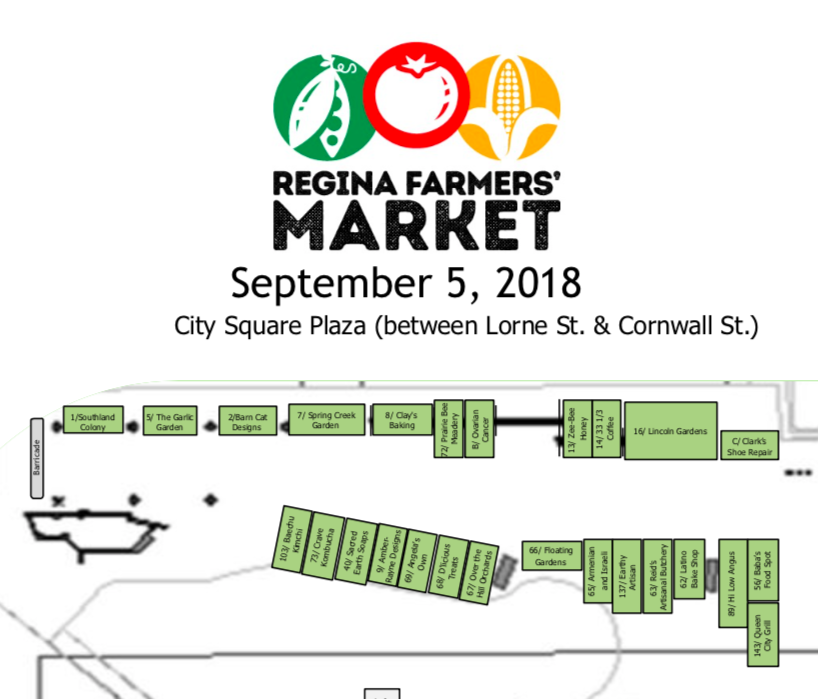 Vendors Attending
(subject to change)
---