Spring Indoor Farmers' Market
Mar 16, 2019
---
---
50.4434577;-104.58663239999998;445 14th Avenue, Regina, SK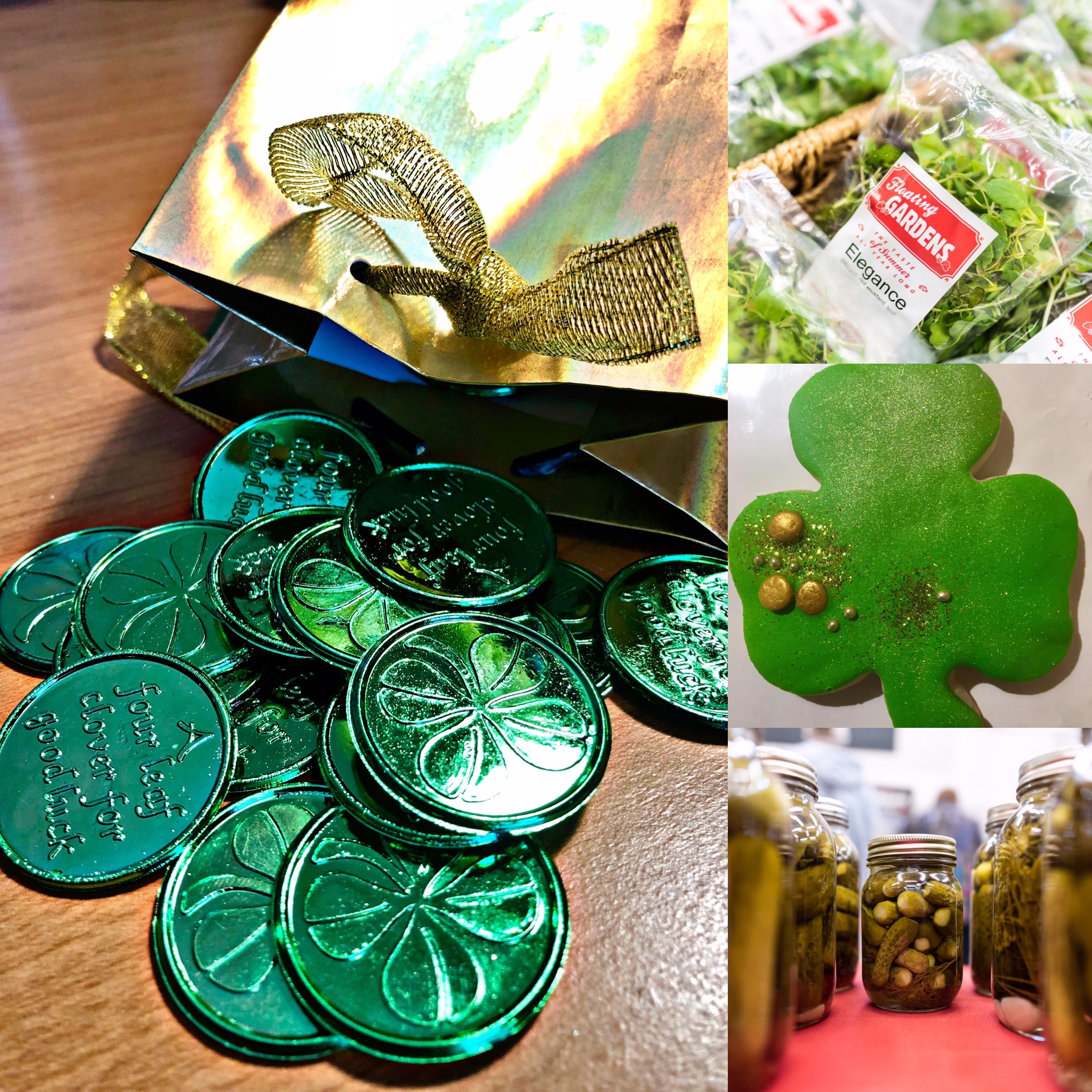 Come be Irish for a Day at the St. Paddy's Day farmers' market!
We love any excuse to celebrate, and St. Patrick's Day weekend is a great one. Join us this Saturday to stock up on all your greenest St. Paddy's Day supplies, and take in some family fun while you're at it.
What you can expect this weekend:
Pot o' Gold Treasure Hunt
Hunt around the market on Saturday in search of 10 golden bags full of special coins(pictured above)! When you find one, take it to the RFM Info Booth to cash it in for some RFM Market Money, which you can use like cash at any RFM market, with any RFM vendor!
Come early, because these prizes will be snapped up quick!
NEW VENDOR ALERT!
We are extremely excited to welcome the newest member of the RFM community to market this weekend: on Saturday March 16, Karachi Foods will join us for their first market.
They will be sharing their delicious Halal kababs (pictured here), available in two varieties: chicken and beef. Karachi kababs can be easily cooked from frozen and make a scrumptious snack or meal!
We love that as the face of our Regina community becomes increasingly diverse, the Regina Farmers' Market community reflects that!
Please stop by the Karachi Foods booth to give them the warmest welcome and try their delicious offerings.
Back in after a break: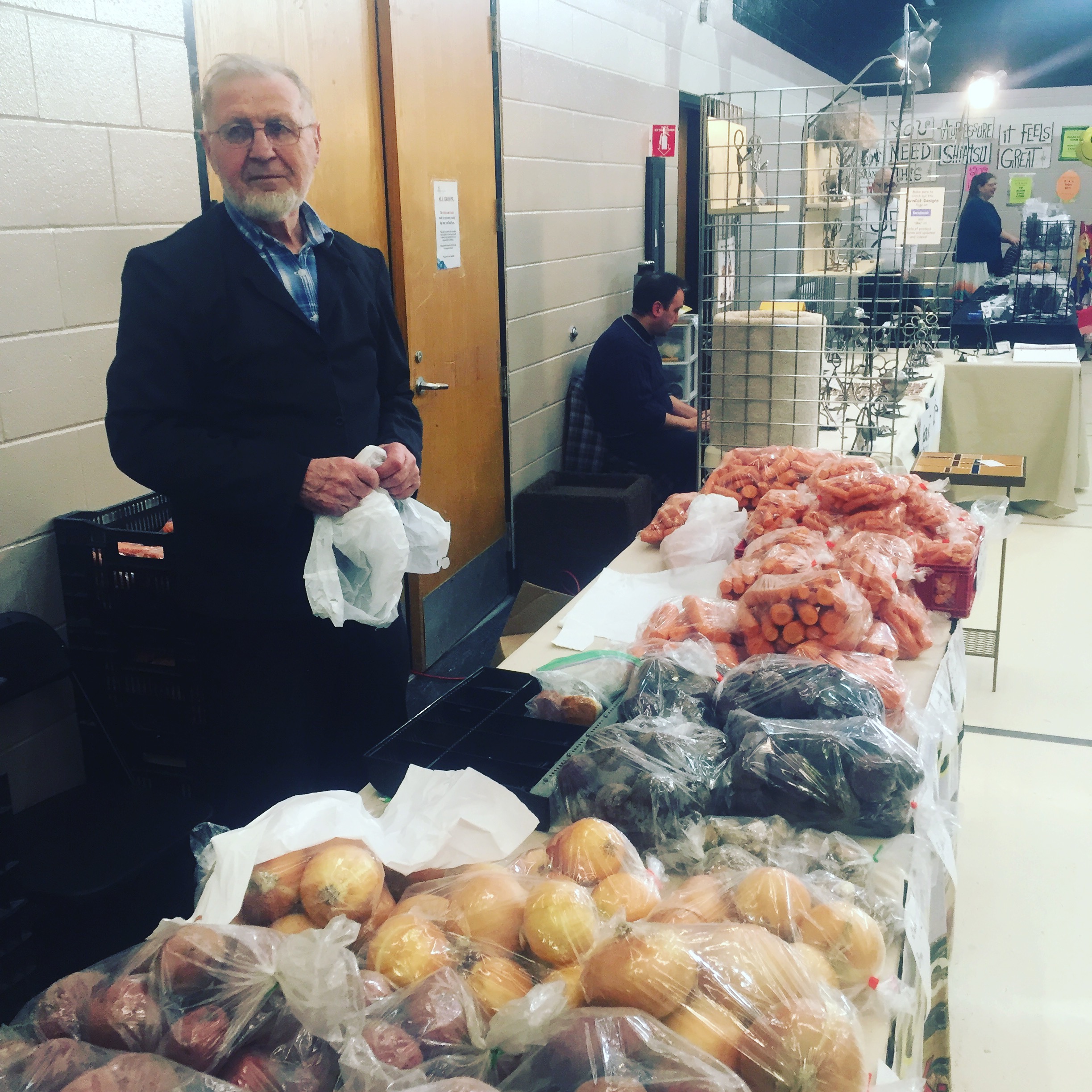 Find these vendors back in after short or longer breaks:
• The Pupcake Bakery - with their freshly baked homemade pet treats and handcrafted pet accessories

• El Tropezon - our People's Choice winners are returning with their authentic Mexican products to claim their trophy!

• Waldeck Colony (pictured here) - our friends from Waldeck will be bringing us carrots, beets, potatoes, onions, and garlic! These folks are only attending every few weeks during our indoor season, so come early to avoid disappointment!
First markets of 2019:
• The Scandinavian Sweethearts (pictured above) will be on hand this weekend with theirpickles, canned fruit, and more!
• Yorkton Bakers (pictured here) - at long last, Ron and Darlene will be back with your favourite traditional baking.
Kids' Club Craft - St. Paddy's Day style
Bring your kiddos along and they can make their own pot of gold at the end of the rainbow! RFM Kids' Club runs every Saturday from 9 am to 1 pm.
Flok Reward - Don't miss this one!
if you've collected 20+ punches on your Flok digital punch card, redeem them this Saturday for a beautiful Shortbread Sampler Plate (valued at $10), which includes Lemon/Lavender, Matcha Tea, Chocolate, and Classic (with edible flowers from Floating Gardens)!
Market Map And Vendors Attending
Find out where your favourite vendors are located by referring to the map below (click image for PDF version). See the full list of participating vendors below the map; click on the vendor name to see their Vendor Page.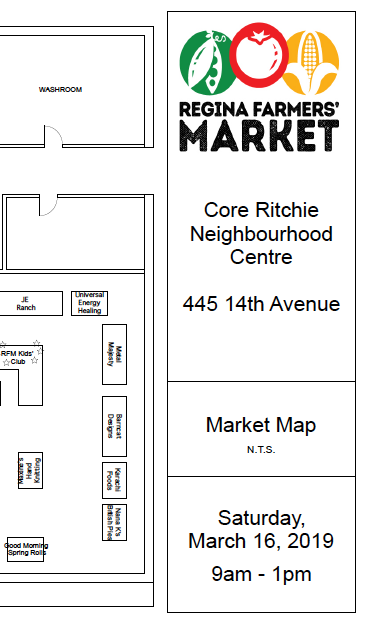 Vendors Attending
(subject to change)
---