Spring Indoor Farmers' Market
Mar 9, 2019
---
---
50.4434577;-104.58663239999998;445 14th Avenue, Regina, SK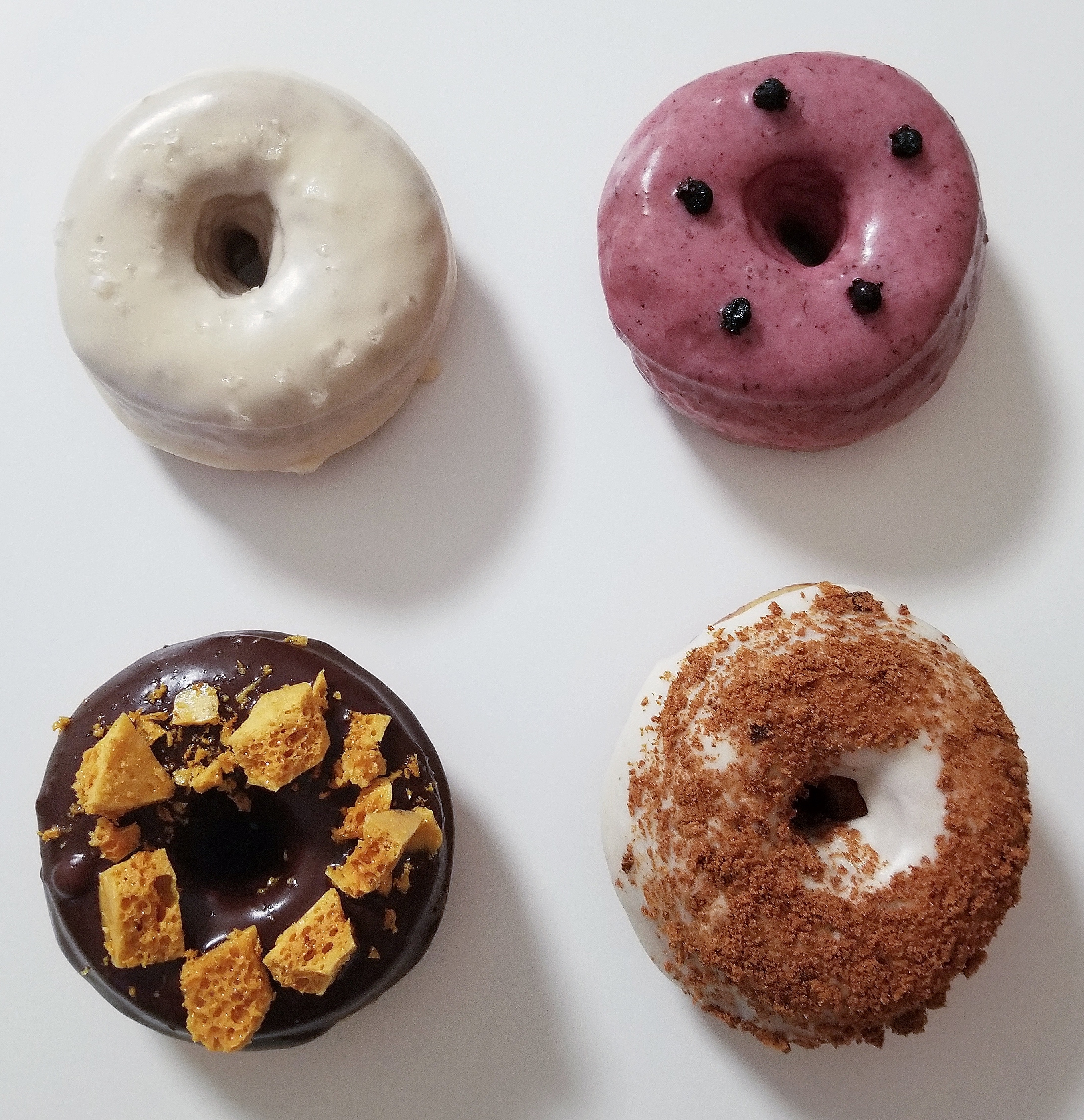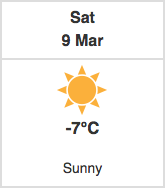 It's with cautious optimism that we scream from the rooftops:
THE END OF WINTER IS IN SIGHT!!!
This Saturday's forecast is for a gorgeous and mild winter day, and we want you to help us celebrate! There is SO much to rejoice over at this weekend's farmers' market:
Get outside!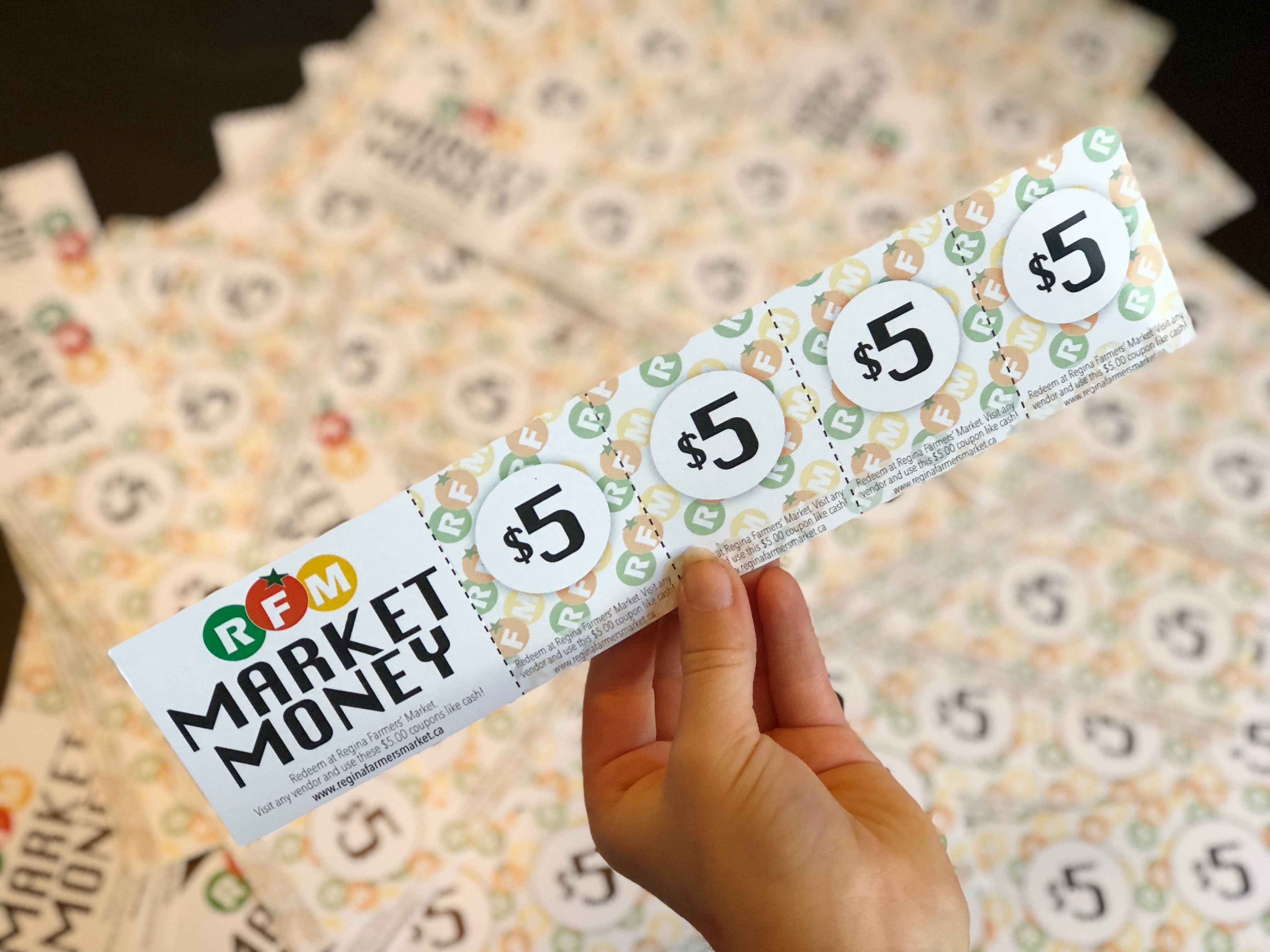 With milder days ahead, it's finally time to get out and embrace the joys of winter. One of our favourites is ice skating, and we've been waiting for a chance to really encourage RFM customers to take advantage of one of our venue's coolest amenities: the Gocki Park outdoor rink is just steps away from the farmers' market entrance, and thanks to our friendly neighbours at the Al Ritchie Community Association, the heated skate shack is open Saturdays from 9 am to 12 noon.
Come down for a skate during this Saturday's market and we'll reward you with a locally made treat of your choice! Just snap a pic of you on your skates and we'll give you $5 in RFM Market Money, which can be used at any RFM vendor at any RFM event.
First markets of 2019
It's an exciting time of year because each week we see more and more of our favourite vendors returning to market. It just keeps building from here until we hit our peak on City Square Plaza around mid-July (only 8 more markets 'til we move outside!). Find these folks on Saturday for the first time this year:
Happy Hi (formerly Do Si Donuts): nominated Best Donut in the 2019 Prairie Dog Best of Food, Happy Hi is returning (AT LONG LAST!) to the RFM this weekend. They'll be offering their signature donuts (pictured above) and fresh croissants... with a new line of fresh baking expected in the coming weeks and months!

Maxine's Hand Knitting: though we're MORE than ready to welcome Spring, we're not quite there yet, and Maxine has you covered. If you haven't visited Maxine's booth before, you will definitely want to check out her beautifully crafted Cowichan sweaters... the most gorgeous we've seen!

Prairie Bee Meadery (pictured here): what better way to celebrate the warmer weather than with a glass of wine? A glass of locally produced honey wine (a.k.a. mead) of course! The folks from Prairie Bee are returning this weekend with their delicious assortment of fruit meads.
Returning after a break
It's getting to be a full house in the Core Ritchie, and this weekend should see us spilling out into the concourse to welcome back:
Metal Majesty, with her beautiful handcrafted jewelry and accessories.

Miller's By-Gone Farm, with their incredible range of farm products, including eggs, lamb, soap, preserves, dried herbs, and fibre products!

Over the Hill Orchards, with their delicious certified organic orchard products (including spreads, juice, wine, frozen fruit, etc.)

Pure T Organics, with their certified organic grains and pulses. Have you collected 20 Flok punches and are just waiting for the perfect chance to redeem them? The wait is over: Pure T is offering a FREE 1 kg bag of lentils or whole grain flour as the Flok reward this Saturday!

Something Sweet by Fadiah: what can we say about Fadiah? If you've experienced her extraordinary baking, you know it's second to none. If you haven't, make sure to pop by her booth this weekend to take in the beauty!
Special activities for the kiddos, including: ELSA THE BABY LAMB!
This weekend's market will make for the perfect family outing for those cooped up kiddos. Check out:
Meet Elsa the Lamb (pictured here), who will be visiting the market this Saturday from her home on Miller's By-Gone Farm. Pam Miller had to rescue newborn Elsa after she was found abandoned by her mom and nearly frozen outside. She's still in diapers, but Elsa has made a miraculous recovery, loves attention and is looking forward to meeting your little local eaters!

Stop by the RFM Kids' Club table for our fun and free craft. (Find Kids' Club in the Concourse this weekend.)

Bring your skates and have some outdoor fun at the Gocki Park rink (and get rewarded with $5 of RFM Market Money to boot!)

Visit our neighbours at the RPL for a veryspringy seed planting activity!
Market Map And Vendors Attending
Find out where your favourite vendors are located by referring to the map below (click image for PDF version). See the full list of participating vendors below the map; click on the vendor name to see their Vendor Page.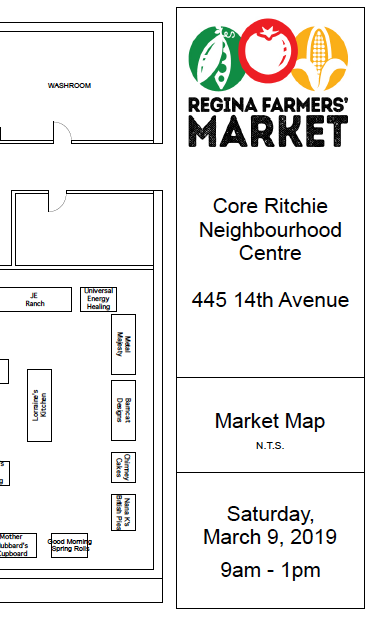 Vendors Attending
(subject to change)
---