Winter Indoor Farmers' Market
Feb 9, 2019
---
---
50.4434577;-104.58663239999998;445 14th Avenue, Regina, SK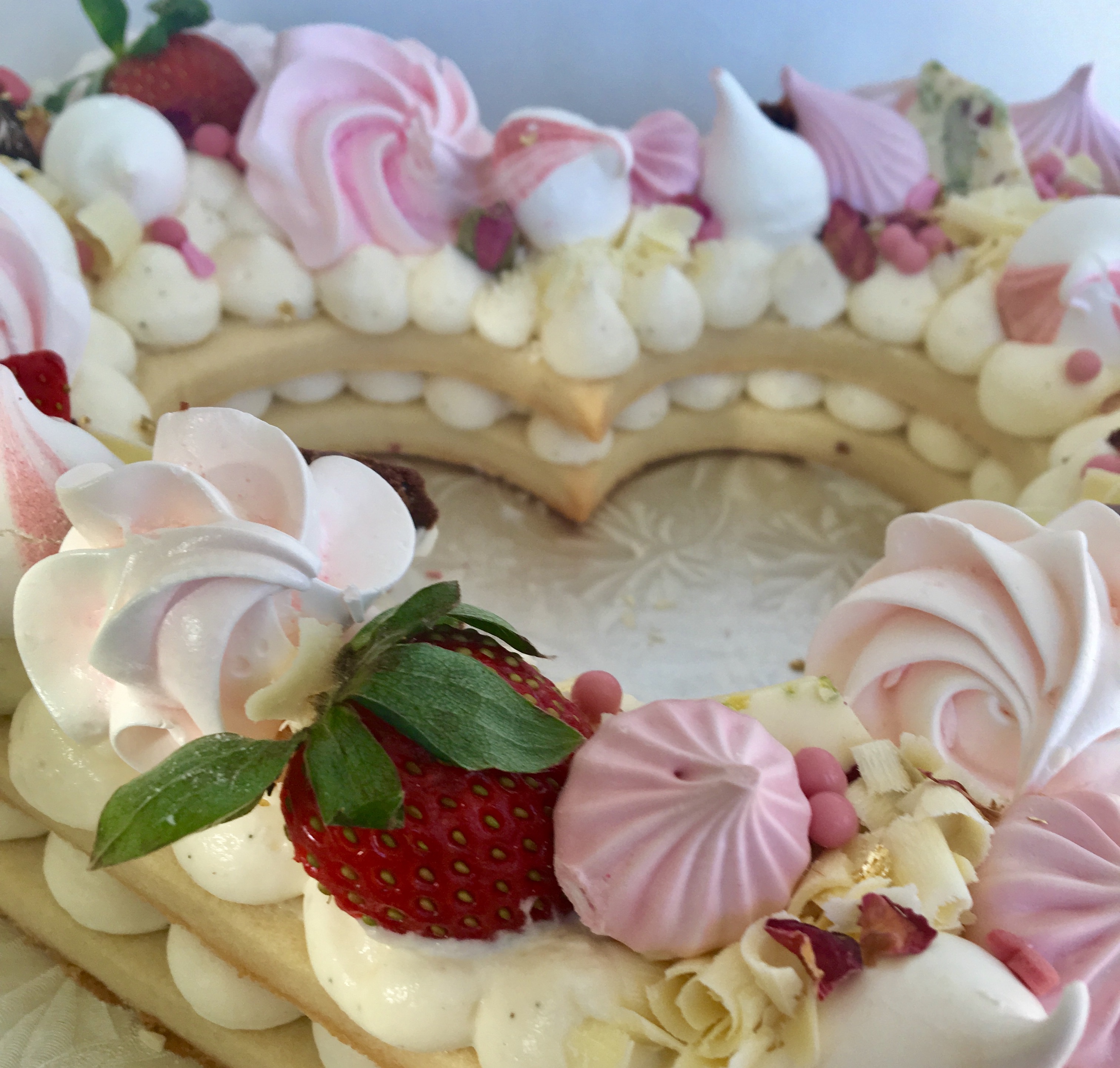 Polar Vortex Getting You down? We're determined to melt your heart at our Valentine's Week farmers' Market!
This cold is no joke. Seriously, it's truly brutal. But this is where we've chosen to live, and we've simpy got to make the best of it! Here are 10 farmers' market-related things you can do that we promise will help thaw your spirits:
#1. Get out of the house!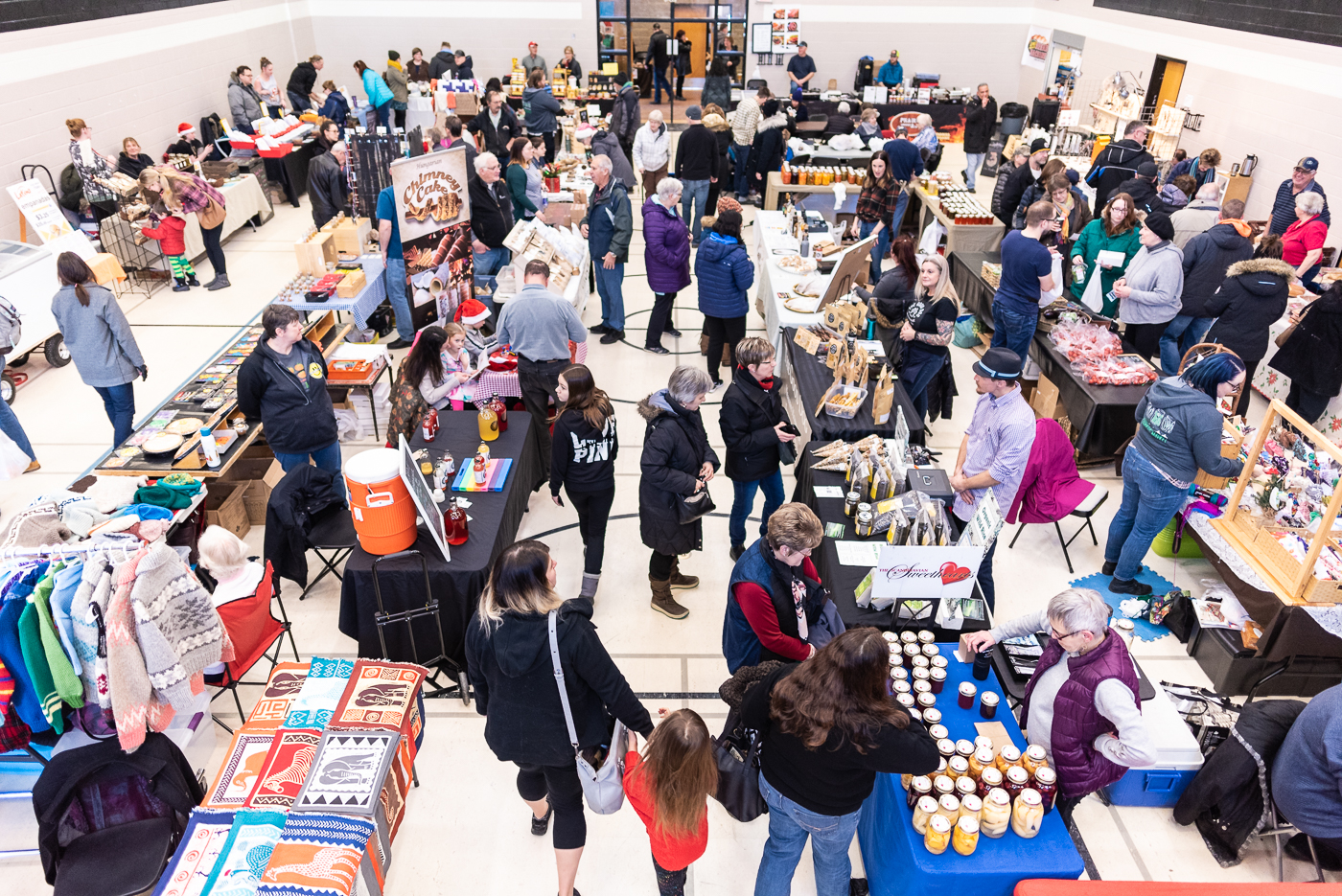 We know you want to hibernate. We do too! But sometimes bundling up and getting out of the house can make all the difference during the Saskatchewan winter. Even at this time of year the Regina Farmers' Market is a wonderful community hub and public space, where you're virtually guaranteed to run into someone your know.
It's also a great place for those stir-crazy kiddos. Check out our Valentine's Day-themed Kids' Club craft and visit our neighbours at the Regina Public Library.
#2. Treat Yourself or someone you love
Melt the heart of that special someone with something truly over the top. Something Sweet by Fadiah's decadent cakes and treats (pictured above) will comfort even the chilliest spirits.
And if you're looking for something just as decadent (with a bunch fewer carbs), check out Chubby Chick Bakery's low sugar options instead!
#3. Make cabbage rolls
Nothing says Saskatchewan comfort food like cabbage rolls, and this week we have all your bases covered:
If cooking is what keeps your winter heart warm, make them from scratch with homegrown sour cabbage from Rocky Acres Orchard (pictured here, preorder for Feb 9 pickup) and ground wild boar from Golden Prairie Wild Boar.

(Not as ambitious? No problem. Grab some frozen cabbage rolls from Mother Hubbard's Cupboard instead!)
#4. Learn a new skill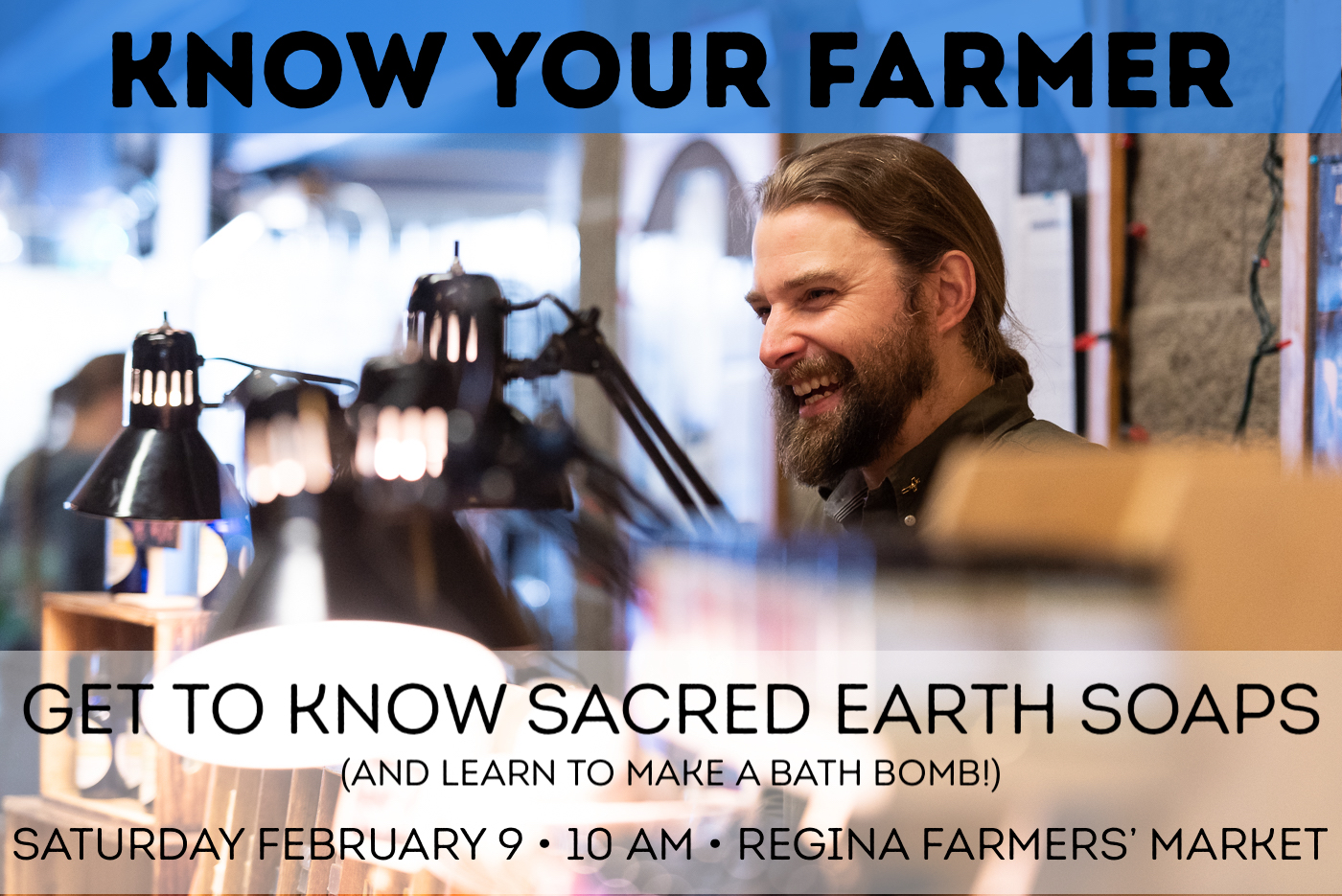 Tomorrow marks the fifth instalment of Know Your Farmer, and this week we'll be visiting with Jordan and Laura of Sacred Earth.
We'll be learning about their handmade natural body products AND they'll be demonstrating how to make your very own bath bombs (and you know there's nothing better than a steaming hot bath on a cold day... maybe even with a friend since V-Day is coming!).
Know Your Farmer takes place at 10 am, live at the market OR via our Facebook page. Check out last week's KYF here!
#5. Dress warm
It's never really TOO cold, provided you're dressed for the weather. Dorothy of Ponderosa Alpacas (pictured here) has you covered, with her gorgeous (and oh-so-cozy) assortment of locally-raised, hand-dyed and -knitted alpaca fibre items. (Oh, and she'll have eggs too!)
And don't forget your pets feel the cold too. Visit The Pupcake Bakery to check out their pet accessories, including doggy sweaters!
#6. Cuddle up and play a game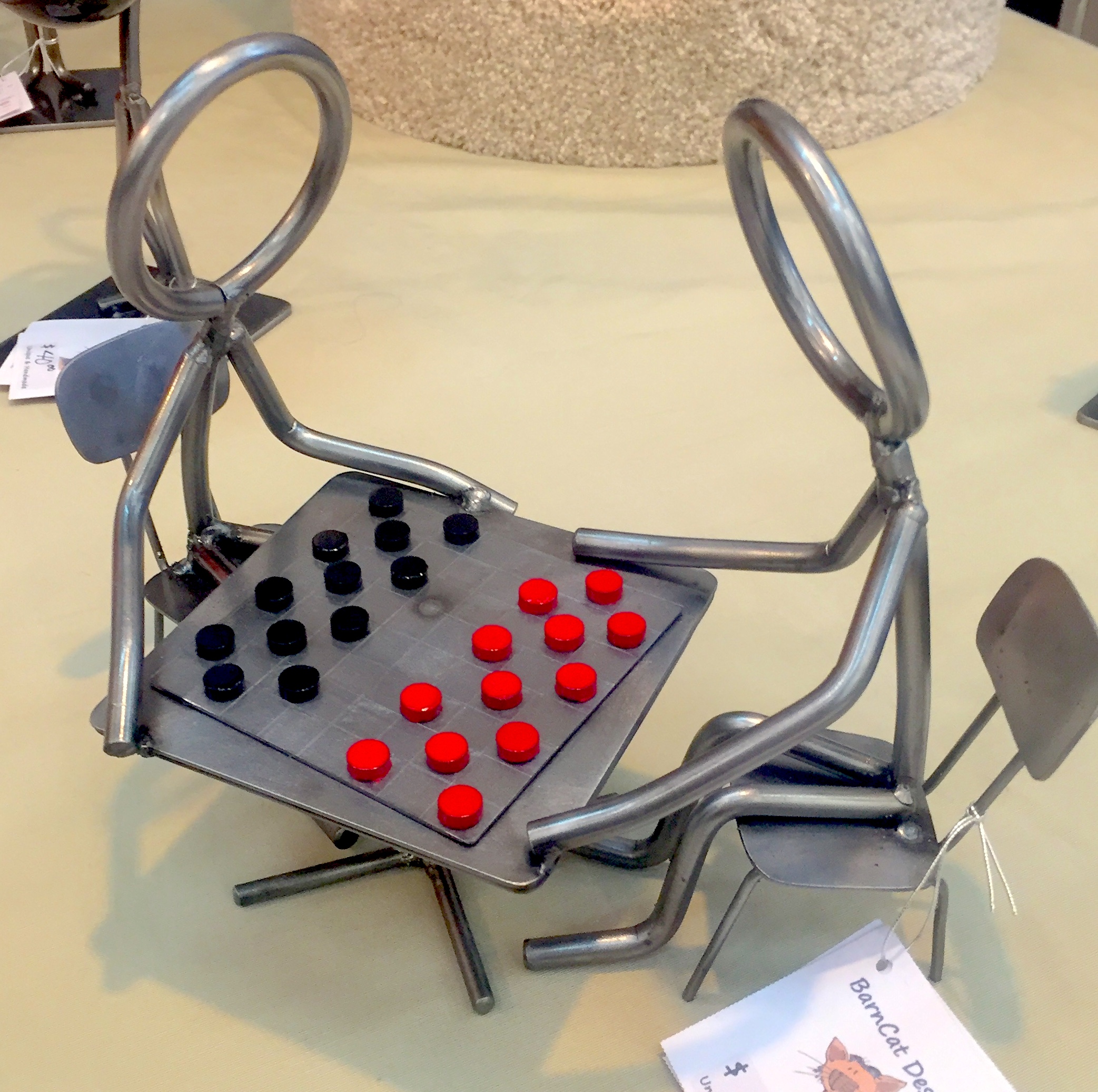 At this time of year it's nice to cozy up by the fire and play a game!
Rod of BarnCat Designs has a unique (and mini) option: check out his working magnetic checker board (pictured here).
#7. Catch up with some old friends and make some new ones
Even though it's cold, we have some hardy RFM vendors braving the Polar Vortex to join us for their first market of 2019 this weekend!
Look for tasty baking from Lorraine's Kitchen

Find wine, preserves and lots of other orchard products from Over the Hill Orchards.
We also have some new faces you may not have seen before:
Kathleen of Nana K's British Pies, with her delicious meat pies, sausage rolls, and puff pastry

Lydia of Good Morning Springrolls, with her tasty vegetarian springrolls

Jeff of Peregrine Farm, with his pasture-raised chicken (whole, halves, and pieces)

Mike of Luv Lath, who is popping up at this weekend's market with his fun assortment of items crafted from reclaimed and repurposed lath (including a line of Valentine's Day-themed items)!
#7. Have a glass of wine (or maybe two)
Planning a Valentine's Day date night? Check out this V-Day special from Over the Hill Orchards:
Purchase a bottle of amazing Cherry Frost Icewine with Prairie Cherry Chocolates OR a box of two regular wines with Prairie Cherry Chocolates, for $50!
#9. Remind yourself of summer
One of the most incredible and amazing aspects of Winter Farmers' Market is that you can get fresh, flavourful greens and herbs that are grown only a few hours away! If you're not making a weekly habit of buying beautiful fresh green things from Floating Gardens, WHY NOT??? Grocery store greens simply cannot compare.
#10. Sip a coffee, have some brunch
Enjoy a hot coffee from 33 1/3 Coffee Roasters and brunch by Larry's Bread Machine, who will be featuring:
Waffles

Sausage on a bun

Roasted eggplant sandwich

Berry croissants

Espresso
Voting is now open for our 2018 People's Choice Award!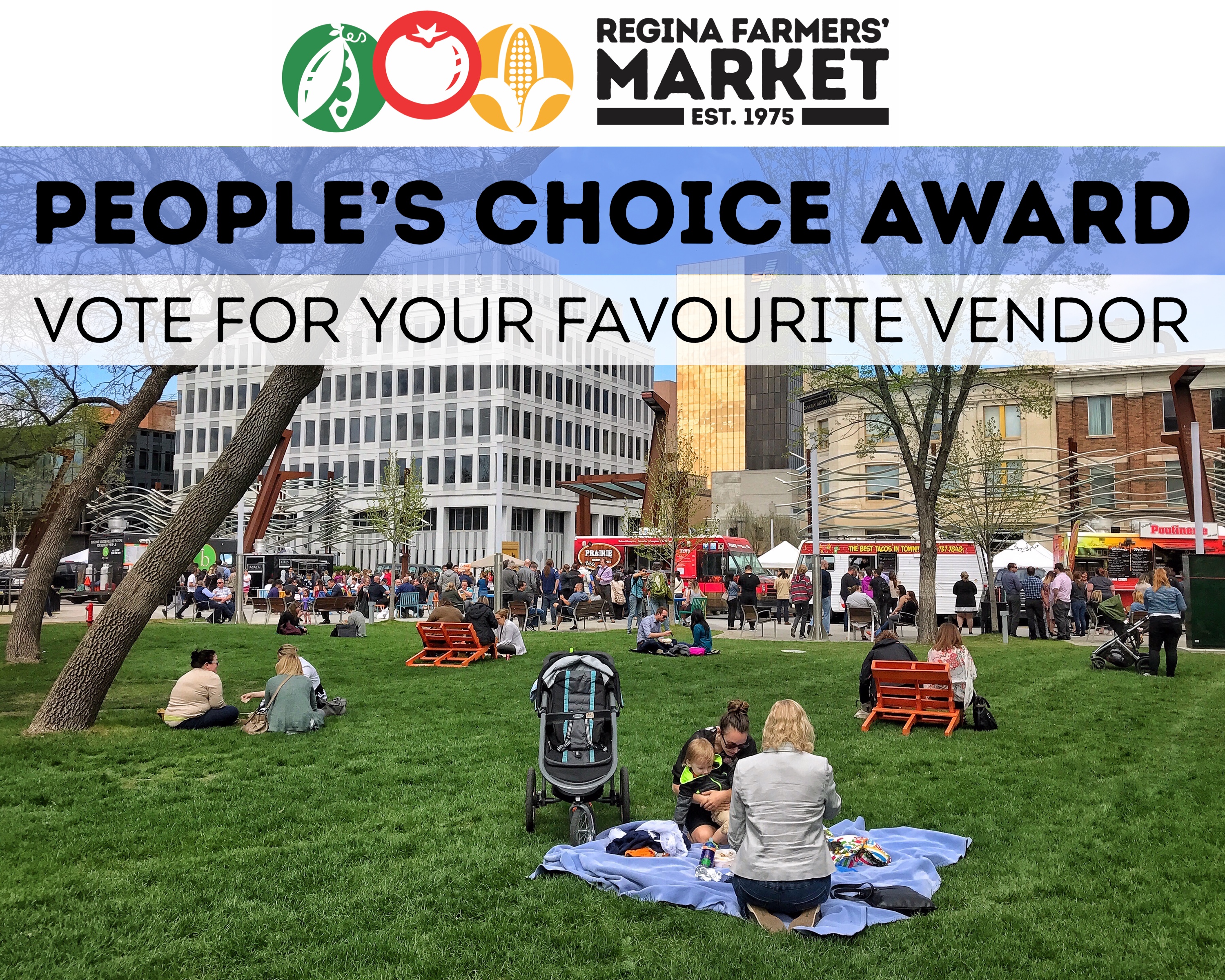 Visit Facebook to cast your vote for your favourite RFM vendor! We've tallied the nominations and have narrowed the options down to 6 stellar vendors:
Angela's Own Homestyle Originals
El Tropezón Authentic Mexican Food
Miller's By-Gone Farm
Mix Small Batch Granola
Mother Hubbard's Cupboard
The Good Dog - Healthy Homemade Food and Treats
Voting will remain open until February 14! Please share widely to ensure that your fave pulls ahead of the pack!
Market Map And Vendors Attending
Find out where your favourite vendors are located by referring to the map below (click image for PDF version). See the full list of participating vendors below the map; click on the vendor name to see their Vendor Page.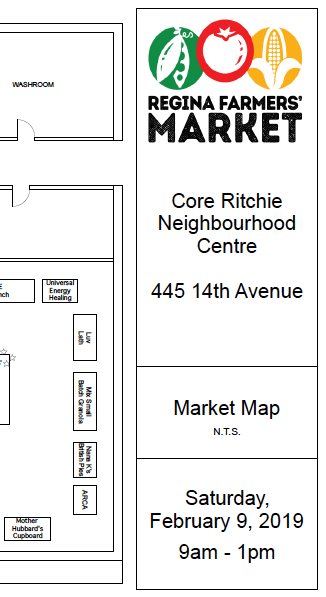 Vendors Attending
(subject to change)
---