Indoor Farmers' Market
Nov 4, 2017
---
---
50.445944;-104.60898280000004;2065 Hamilton St., Regina, SK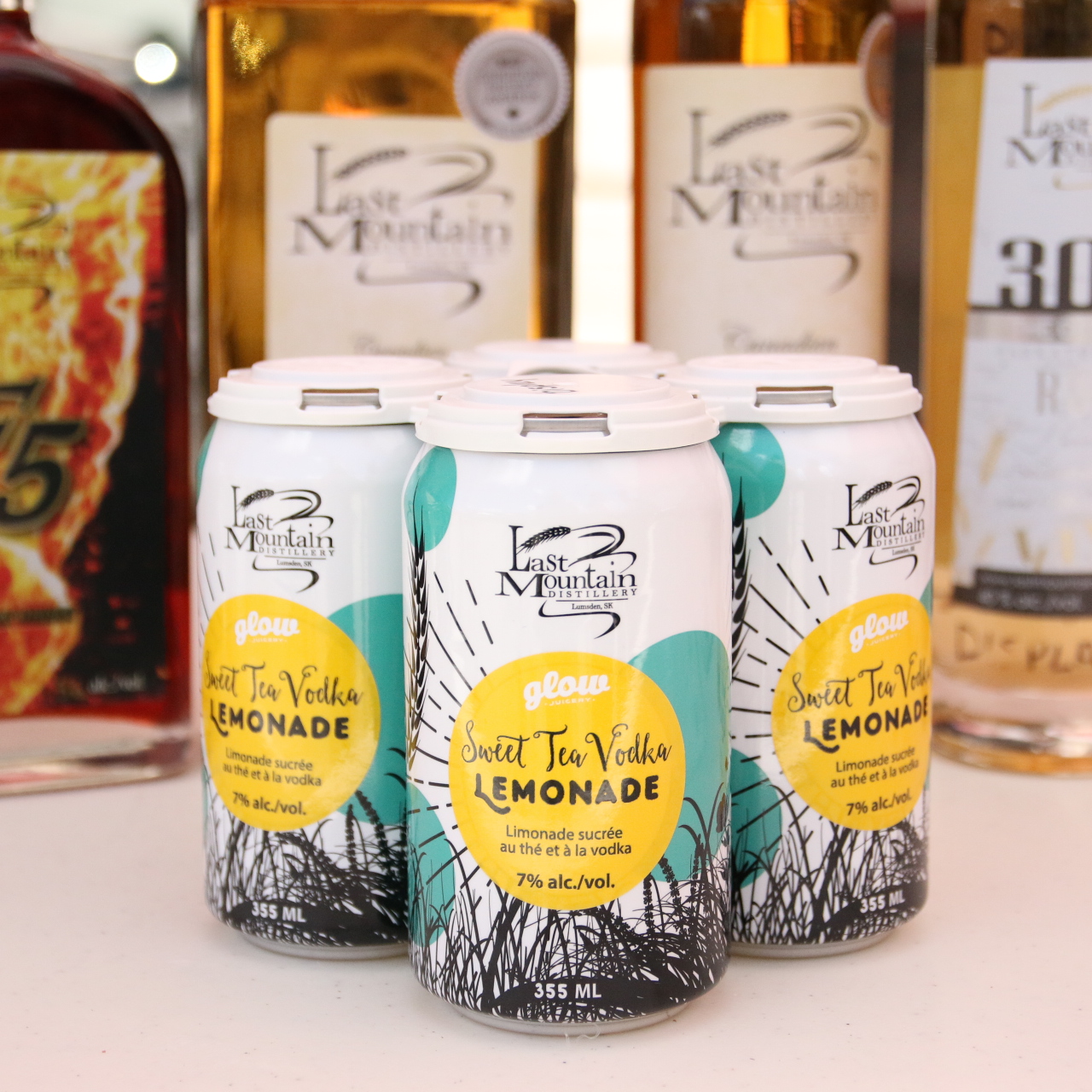 Last Mountain Distillery will be joining us tomorrow for the first time this fall, with their wide range of locally-distilled spirits and liqueurs to help you stay warm in this snowy weather!
If you don't catch them tomorrow, they'll be returning every Saturday from November 18 (when they'll be launching their new Cherry Bombs and Sour Cherry Liqueur) to December 16. They'll also be joining us with cocktails at our first ever Holiday Night Market on December 7!
(pictured: Last Mountain Distillery)
Save the Date!
Mark your calendars, because on Thursday December 7, from 5 to 9 pm (2065 Hamilton St), the Regina Farmers' Market will be presenting our inaugural Holiday Night Market! We'll be taking all your favourite parts of Market Under the Stars (think live Saskatchewan music, local booze, tasty snacks, and your favourite RFM vendors) and moving them indoors for a cozy winter evening event. Additional details will be released soon!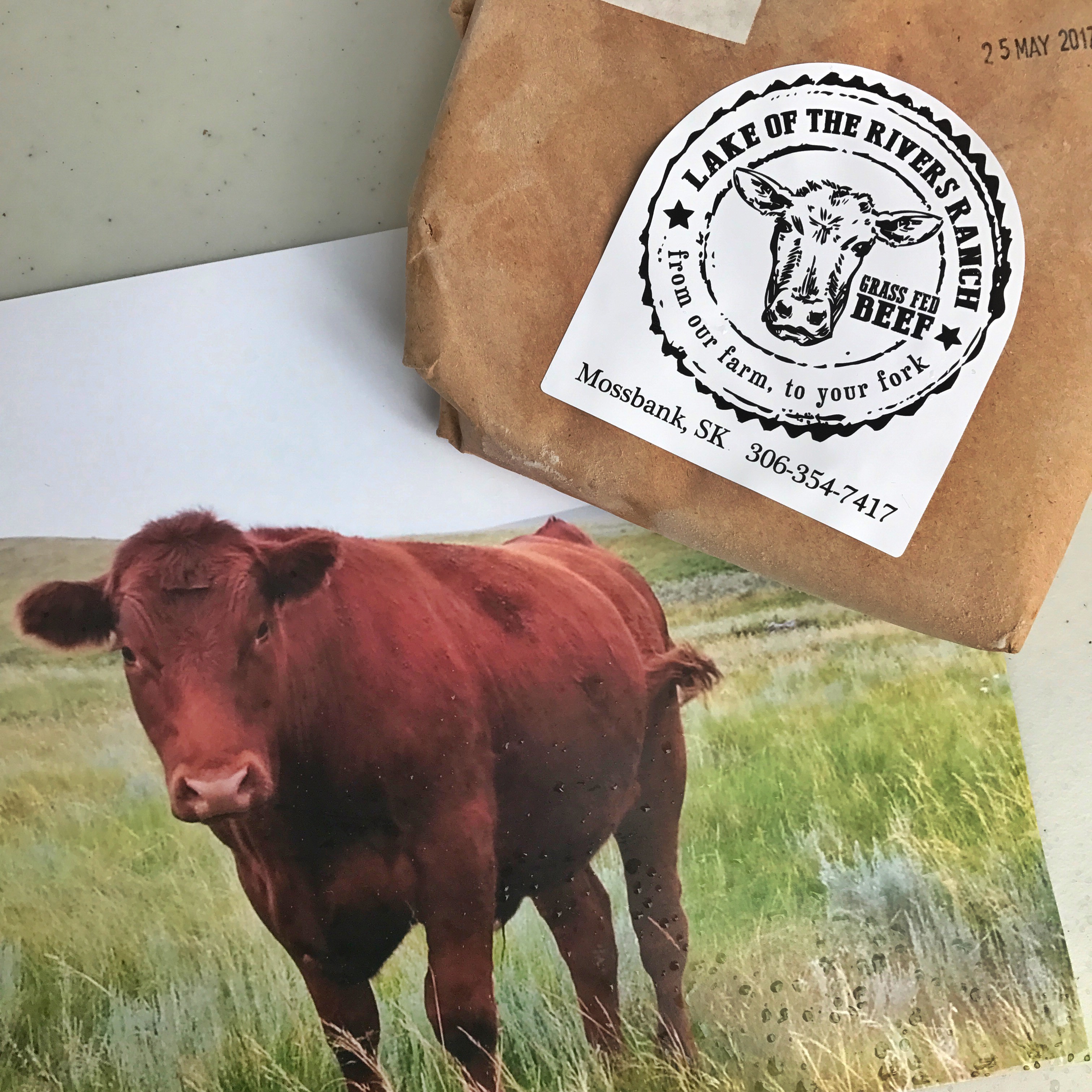 Happy Healthy Meat
One of the most wonderful aspects of farmers' markets is the opportunity for eaters to get to know their farmers! And understanding where our food comes from is especially important when it comes to meat. At tomorrow's market you'll have a chance to visit with the following producers:
Visit the Ehmann family at the JE Ranch booth to learn more about their Holdfast, SK goat farm and sample their delicious goat jerky.

Chat with the Mowchenkos at the Lake of the Rivers Ranch display to learn about their family-run, grassfed beef operation near Mossbank, SK.

Grill Greg the butcher at Reid's Artisanal Butchery about his philosophy on butchery, and the many local farmers that he sources his meat from.
(pictured: Lake of the Rivers Ranch)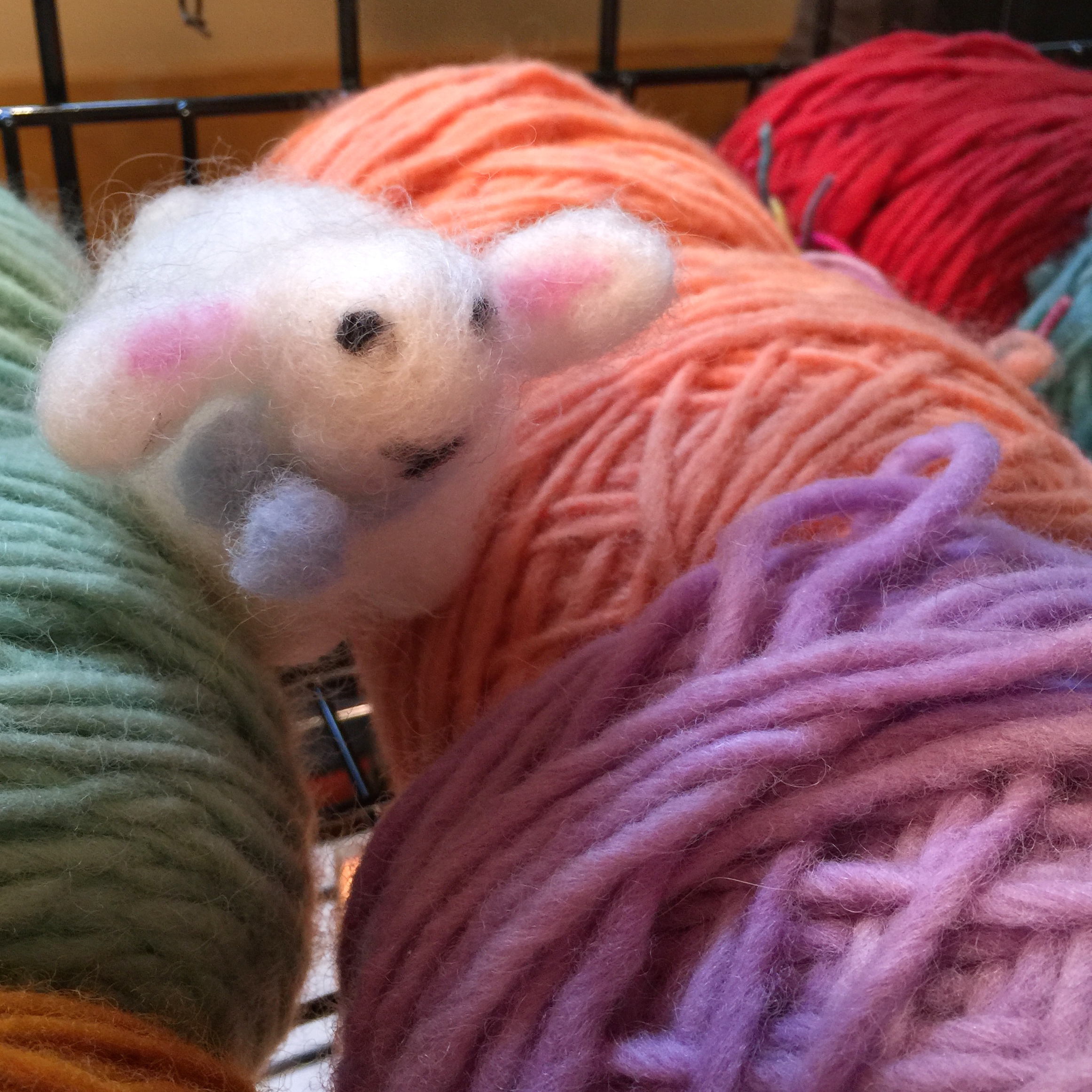 RFM Artisans
As the holidays appear on the horizon, we'll start to see more and more wonderful craftspeople return to the farmers' market. At tomorrow's market, the following artisans will start to inspire your holiday gift list:
Body & Bath: Beyond Naturals, Sacred Earth Soaps, Your Natural Life (first indoor market!)

Fibre, Knitting, & Sewing: Dressed by Les, Ponderosa Alpacas, Rousay Station (first indoor market!)

Jewelry: Amber-Rayne Designs, Summer Hartsfeld Jewelry, Loretta's Distinctive Jewellery

Metalwork: BarnCat Designs

Pet Treats & Accessories: The PupCake Bakery (back in!)
(pictured: Rousay Station)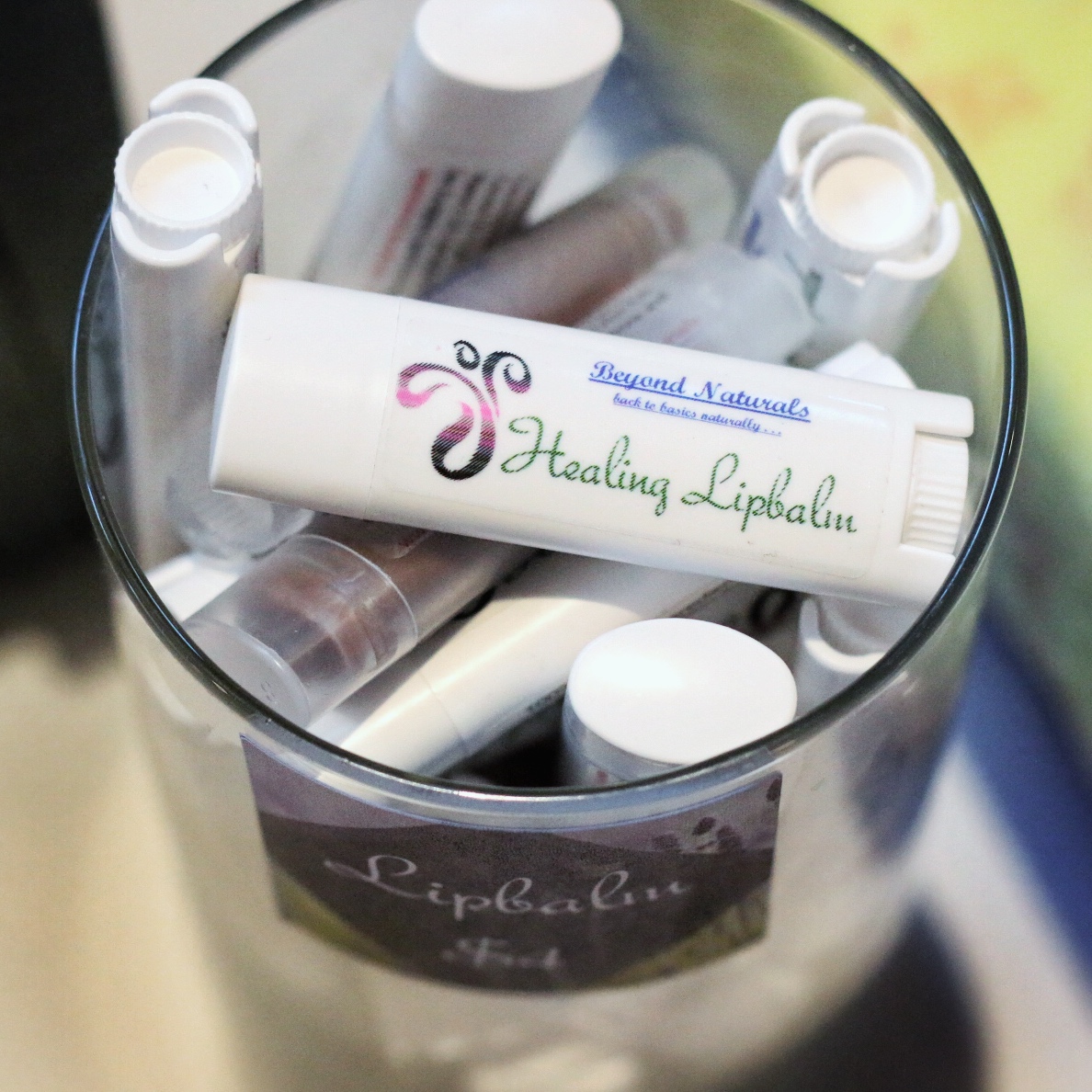 Customer Reward
Tomorrow's customer reward is a FREE lip balm courtesy of Beyond Naturals (pictured here). If you've reached 20 punches on your RFM punch card, just visit Beyond Naturals or the RFM Info Booth to redeem your reward.
Haven't reached 20 punches yet? Keep punching to be eligible for the following great rewards in November and December:
Nov 11 - The PupCake Bakery (reward TBC);
Nov 18 - The Cake Queen (reward TBC);
Nov 25 - Dress by Les (20% off your purchase of $10 or more);
Dec 2 - Crave Kombucha (FREE kombucha);
Dec 9 - Over the Hill Orchards (FREE cherry bark);
Dec 16 - Clark's Spices (reward TBC)
Haven't joined our rewards program yet? No problem. Just download the free Flok app, join the Regina Farmers' Market club, and then visit the RFM Info Booth to receive your 5 free welcome punches. Learn more here.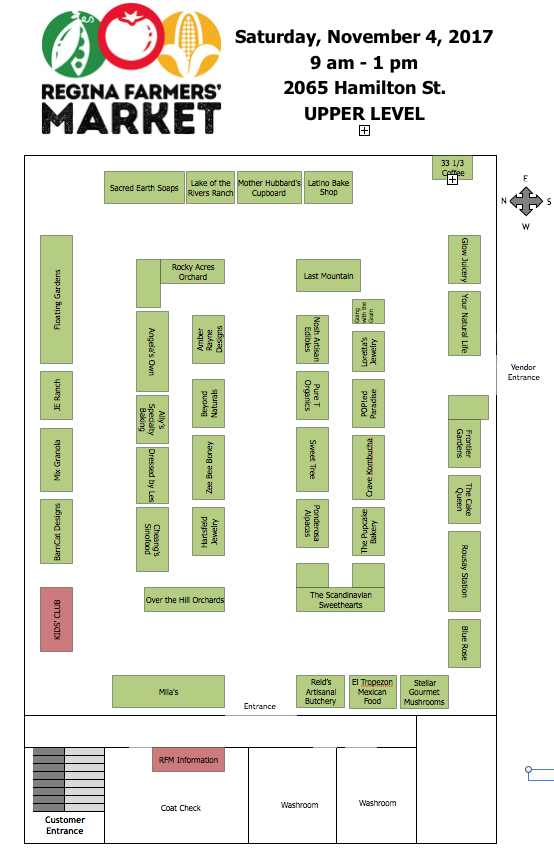 Market Map
To see where your favourite vendors will be located at tomorrow's market, click here or on the map image.
Vendors Attending
(subject to change)
---