Carelebeads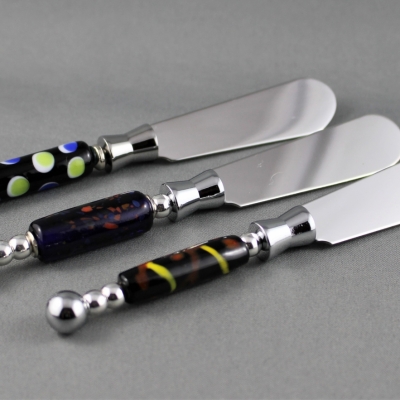 Regina, SK
306-631-5611
---
Market Attendance:
Outdoor Markets - Occasional
Indoor Markets - Occasional
---
Introducing Caroline Betker of Carelebeads
Caroline specilaizes in making handmade Lampwork Beads, Jewelery, and Accessories and has been at the flame since 2004. She inherited her enthusiasm for crafting from her mother, who spent a lot of time crafting and creating art around her and her sister.
The beads used in all of her products are created by melting glass rods with a flame from an oxygen fueled propane torch. Once heated the molten glass can be manipulated into different shapes and objects, varing from hearts and to animals. Caroline also does custom orders.
Best Known For: Handcrafted Glass Work
.
Photos