Hillside Food Inc.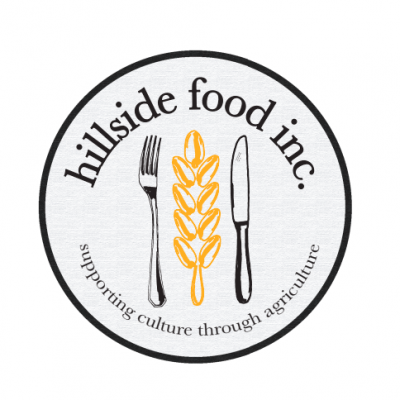 Duval, SK
639-571-3749
---
Market Attendance:
Outdoor - Occasional Attendance
Available on the RFM Online Store
---
Introducing Destiny & Shane of Hillside Food Inc
Destiny + Shane are both culinary chefs and third generation local farmers at Hillside Foods Inc. Together their family business has embraced the concept 'prairie terroir' and are committed to transforming Saskatchewan food into an experience you can taste via the concept of prairie terroir. For those new to this practice, prairie terroir speaks to the innate and immutable relationship between food and the land that produced it. Hillside Food believes food is more than just an expression of culture; food is an expression of place – uniquely flavoured by both the land and the hand that nurtures it. They want their customers to experience the same fresh and vibrant food that they grew up with the confidence all flavours have been professionally prepared and paired.
Their family has farmed their little patch of the prairies in Duval, SK for over three generations. As stewards of the land they believe it is thier responsibility to grow the highest quality produce in an ethical and sustainable manner. Further they also take pairing high-quality Saskatchewan options as priority. This is obvious via their growing collection of cured meats, charcuterie, salsas, mustards, and homemade creamy ice-cream. They partner with local producers in the community who share thier vision of sustainable agriculture and bring a wide variety of local prairie produce to your plate.
Best Knowm For: Terroir-Style Charcuterie + Antipasto, plus Creamy Ice Cream!
Hillside Food Inc In the News:
- Dec. 9, 2021: Couple brings P.E.I ideas to prairie farm - The Western Producer
Photos