Hudson Bay Distillers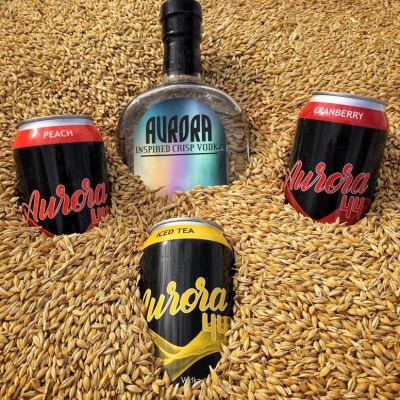 (780) 838-0265
---
Market Attendance:
Outdoor- Most Saturdays
Indoor- Most Saturdays
---
Introducing Hudson Bay Distillers
Established in 2018 and located in Landis SK, Hudson Bay Distillers is owned and operated by Carvin Karchut and his parents, Kim and Tim. The distillery itself is situated on Carvin's great grandfather's property, a 4th generation family farm.
Hudson Bay Distilleries prides themselves on being a "grain to glass" distiller; meaning that every operation from milling to bottling happens under one roof. The field malt barley they use in their products comes from their neighbour just down the road – proving the value of locally sourced ingredients. In addition, they also make an effort to ensure their operations are eco-friendly. Some practices they have implemented to increase their farming sustainability include feeding spent grain to livestock and using wastewater for irrigation.
Current products offered by Hudson Bay Distillers include Aurora Vodka, a premium single malt spring vodka and Aurora 44 coolers available in Strawberry, Iced tea, and Peach. All products are made from 100% Saskatchewan grown malt barley.
Best Known For: Aurora Vodka + Aurora 44 Coolers
Photos