Little Victory Candles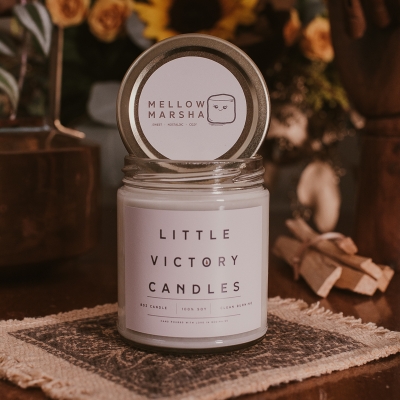 445-14th Ave Regina SK
306-541-5508
---
---
Introducing owners Julia and Lucas of Little Victory Candles: a Regina-based Soy Candle company!
New to the Farmers' Market in 2020, Little Victory Candles is excited to offer luxury and sustainable soy candles. Why choose Soy candles? Soy is a clean burning alternative to parrafin wax, and will last you much longer. LVC candles have been personally tested and they carry up to 50 hours of burn time.
The meaning behind the name:
Little Victory Candles was founded on the idea that all little victories should be celebrated in life. Being candle lovers themselves, they would find extreme joy in having a candle burning in their home. It doesn't matter what kind of day you've had, to come home and light a candle becomes a total treat to yourself... a little victory. Life is short, and they wish for you to enjoy the little things.
Finally, LVC recognizes the impact of the local community that has that helped foster this new, sustainable journey. To reciprocate this community involvement, a portion of the proceeds from every candle will go right back into funding Saskatchewan based community initiatives!
Photos