Mr. Spudds Poutinerie & more...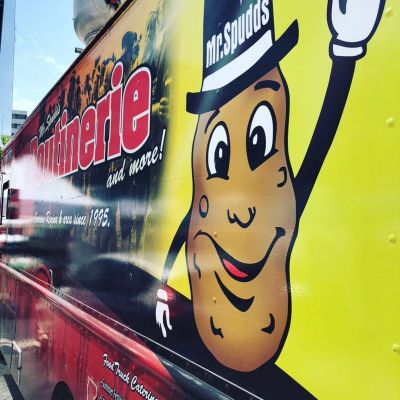 Regina, Saskatchewan, Canada
306-551-0424
---
Market Attendance:
Outdoor - Most Wednesdays & Saturdays

---
Our truck is a high volume food truck that offers a varied menu. We specialize in flame broiled burgers and a variety of poutines. We cater all types of events and festivals.
Products:
classic poutine

assorted varieties of poutine (Grayson sausage, BBQ pulled pork, caramelized pineapple & smoky bacon, etc.)

fries

burgers

Naan-Dogs

corn on the cob (seasonal)
Photos