Paperback Beverage Company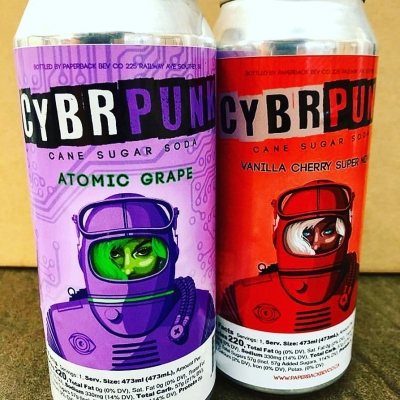 445 14th Avenue, Regina, SK
306-541-1049
---
Market Attendance:
Available on the RFM Online Store
---
Introducing Judd + Ryan of Paperback Beverage Co.
Paperback Beverage Co is the brainchild of Judd Stachoski, winner of the Prairie Dog's Best Mixologist 3-years running! Years in the industry has inspired Judd to create delicious beverages, sauces, and Caesar Mixes that are functional and accessible. With a focus on less waste and natural products, Paperback's offerings are attractive to people who may have dietary restrictions, or are looking for an alternative to main-stream drinks that may be high in sugar or contain harmful additives.
Paperback Bev. Co joined the Regina Farmers Market January 2020 and shared with us they are Inspired by storytelling in comic books. Specifically, Judd looks to bring the same pop of flavour and excitement to your table with his Paperback Bev. Co products and labelling. From locally designed and new recipes of CYBR Punk Iced Tea + CYBR Punk Lemonade, to Caesar Mix (and plant-based Vaesar Mix), to Judd's BBQ Sauce there is fun and full flavour in every eco-friendly conscious packed design. Also stay tuned as Paperback Bev. Co grows into their new 6 Poets Brewery in Southey, SK.
Best Known For: Sugar-Free Iced-Teas + Lemonades, Hot Sauce, and Caesar Mixes
Photos