Ponderosa Alpacas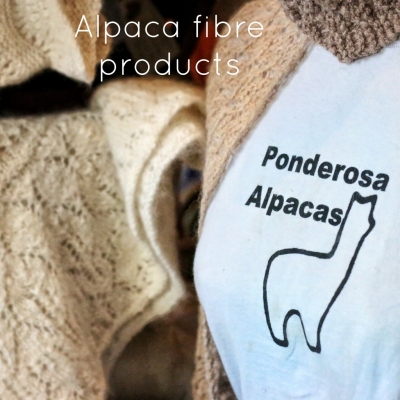 Watch Global News - Made in Sask featuring 

Ponderosa Alpacas

.
We bought our first two alpacas in 2002 and now have a herd of more than 30 animals. The alpacas are sheared in May and the babies, which are called crias (cree-ah-s) are born in May, June and July. The mothers have an 11 month gestation period.
Once the animal is sheared the fibre is brought to a sorting table where like fibres are kept together. The quality of the fibre is based on the width, which is measured in microns. The micron of the fibre is how we determine the best use of the fibre.
After shearing, the fibre is carded and spun into yarn. Some of our alpaca fibre is put through a dehairing machine which takes out excess vegetation and guard hair. This machine gives us the opportunity to use this nice fibre. The fibre has many uses and can be processed into yarn and then made into finished items.
Alpacas are very easy to look after – not requiring a large amount of hay or water each day.
Custom orders upon request.
Products:
eggs

alpaca fibre

knitting