Zee-Bee Honey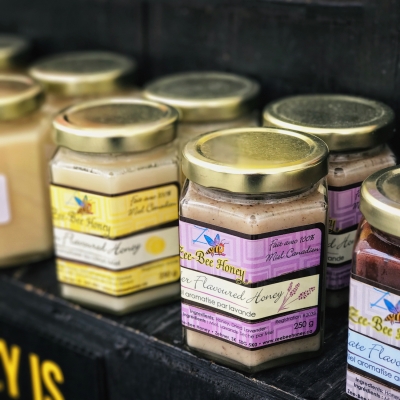 Zehner, Saskatchewan, Canada
306-781-4457
---
Market Attendance:
Available on the RFM Online Store
---
Introducing Zee-Bee Honey
Based in Zehner, Saskatchewan, Zee-Bee bees produce a delicious, unpasteurized pure honey that is graded as Canada No. #1 White. All Zee-Bee hives are located on or near organic land, giving the bees access to lots of pure sweet nectar.
In early spring, Zee-Bee bees begin their feast on pussy willows and then dandelions (loved by beekeepers!). As spring moves towards summer they move on to lilac, wild Saskatoon bushes, Chokecherry trees, clover and sainfoin. Their main summer meal consists of alfalfa.
Zee-Bee Honey is inspected and registered with the Canadian Food Inspection Agency. Large quantities are available by special order. Zee-Bee honey also produces a wide range of falvoured honeys including lemon, lavender, cinnamon, chocolate, orange spice, ginger, and match!
Best Known For: Liquid + Creamed Honey, Flavoured Honey and Wax Products
Photos