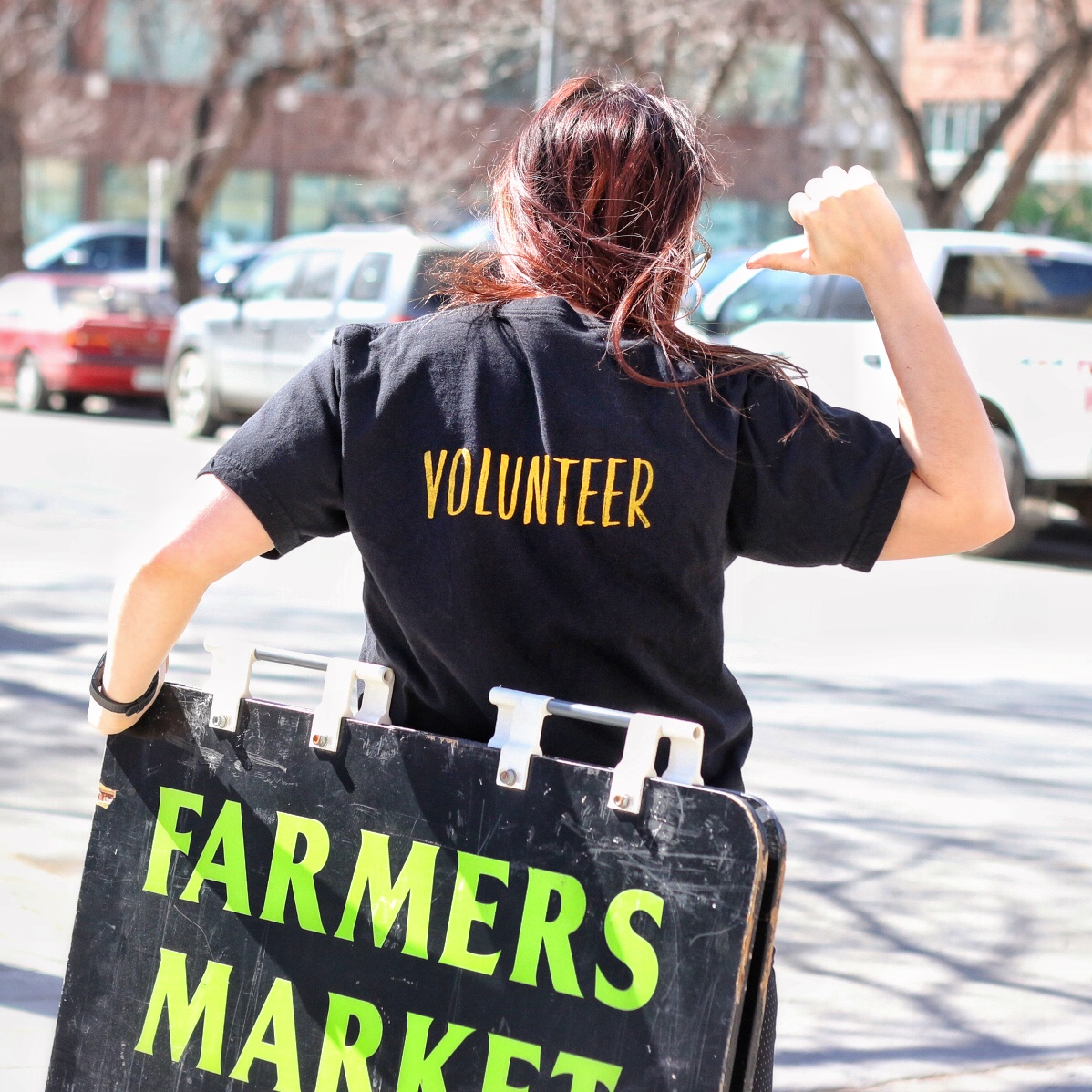 The Regina Farmers' Market Co-operative (RFM) is seeking volunteers to help out during our 2018 Spring Indoor Markets.
RFM Spring Indoor Markets take place on Saturdays from 9:00 am to 1:00 pm, from March 3-April 28, 2018. They are located at 2065 Hamilton St, Regina.
We are currently recruiting for the following volunteer positions:
Market Assistants (3-5 positions)
Benefits of volunteering with the RFM:
Be part of a vibrant, exciting farmers' market community!
Gain employment skills and experience with a non-profit co-operative
Volunteer commitments of 18 hours or more receive a free RFM t-shirt
Shifts of 3 or more hours receive a complimentary coffee or tea
Interested parties are invited to submit a letter of interest outlining your relevant experience and why you are interested. Please include information about your availability, as well as contact information for 1-2 references, and send to info[@]reginafarmersmarket.ca.
Position Description:
We are seeking volunteer Market Assistants that can volunteer for shifts of three (3) hours or more, anytime between 7:00 am and 1:30 pm on market days. Volunteer Market Assistants provide support to RFM staff by helping with the following, as needed:
Set up/Tear down (7:00-9:00 am and 1:00-1:30 pm):
Set up/put away tables and chairs
Help vendors carry products and equipment
Operate equipment lift
Mark measurements
Bus downstairs tables
Customer service (9:00 am – 1:00 pm):
Greet customers and provide information
Provide support to customers (e.g., carry bags, strollers, etc.)
Park strollers (stroller valet)
Sell RFM t-shirts and provide information at RFM info area
Kids' Club (8:30 am – 1:30 pm):
Set up children's activity
Facilitate children's activity
Clean up/tear down children's activity area
Other:
Count customers (9:00 am – 1:00 pm)
Facilitate online customer survey (9:00 am – 1:00 pm)
Spell vendors off for food and washroom breaks (9:00 am – 1:00 pm)
Ideal skills & experience:
Pleasant, friendly, and outgoing
Customer service experience
Experience working with cash
Familiar with the Regina Farmers' Market
Can lift up to 50 lbs
Experience working with children