First Wed. Market!
May 10, 2017
---
---
50.4488066933339;-104.61227418888552;2220 12th Ave Regina, SK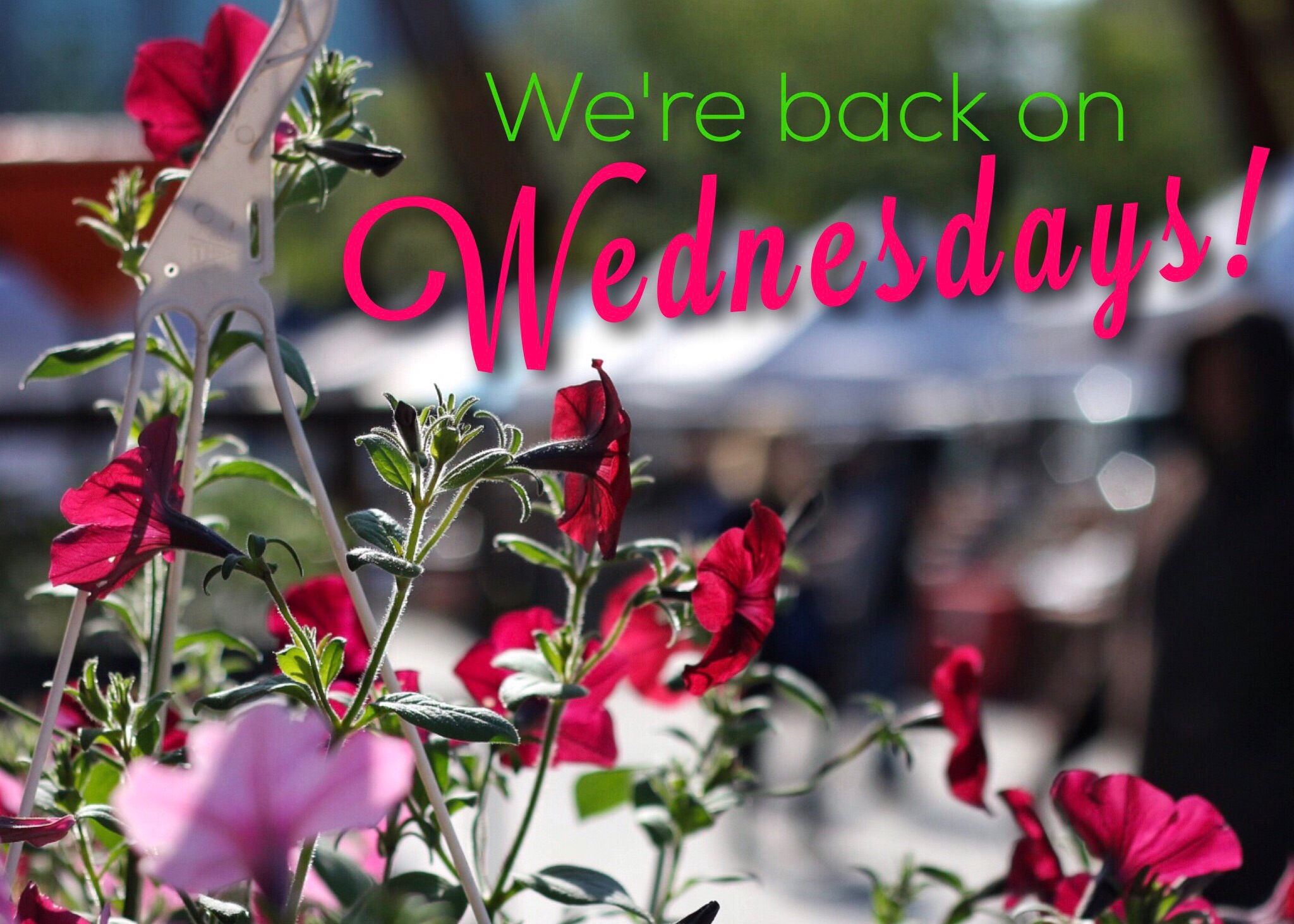 We're back on Wednesdays!
We've officially launched the Saturday outdoor markets, and now it's time to do the same for Wednesdays! May 10 is our first Wednesday back on the Plaza. These vendors have chosen our first mid-week market as their first of 2017:
Local & Fresh (NEW VENDOR!)

Name Your Nuts

Sisters' Cake

Susie's Cinns

Sew it Seams
Return of the Food Trucks
Those of you looking for lunch downtown during the week must be happy about Regina's food trucks coming out of hibernation. On market days, you'll find our food trucks on the south side of the Plaza vending towards Victoria Park. This will hopefully allow for better use of the tables and chairs available near the park and less congestion on the Plaza caused by food truck line-ups. These food trucks will be joining us tomorrow:
Baba's Food Spot (first market of 2017!)

Bon Burger

KaroomBu (NEW VENDOR!)

Mr Spudd's Poutinerie

Nacho Fiesta

Prairie Smoke & Spice BBQ
Local & Fresh
In order to offer our customers the widest variety of products possible, we've partnered with Local & Fresh! They'll be coming on Wednesdays only, representing some of our own vendors that would otherwise be unable to attend Wednesday markets. Local & Fresh will also be representing new vendors. At their booth tomorrow, you'll find products from:
Pine View Farms (chicken products)

Rose Cottage Paper Products (SK toilet paper)

Saltine Baking Co. (artisan sourdough bread)

Southland Colony (whole chicken)

Stellar Gourmet (mushrooms)

The Healthy Grind (white whole wheat flour & baking mixes)

Three Farmers (camelina oil & roasted chickpea snacks)
Market Map
Find out where your favourite vendors are located by referring to the MAP. See the full list of participating vendors below. Click on the vendor name to see their Vendor Page.
Vendors Attending
(subject to change)
---