Sharon's Pies and More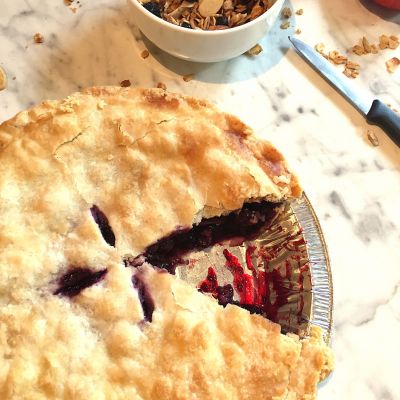 Regina, Saskatchewan, Canada
306-545-3214
Market Attendance:
Outdoor - Most Saturdays (July - October)
Available on the RFM Online Store

---
Introducing Sharon Wallace of Sharon's Pies and More
Based in Regina, long-time vendor and excellent baker, Sharon Wallace has been attending the Regina Farmers' Market since 1993. This expertise brings both flavour, a large menu with full recipe mastery, and a flare for traditional baking. For those new to Sharon's baking, she is most famously known for her frozen fruit pies which are homemade with a flakey crust and tasty fillings that are cooked (and then frozen) to serve at your convenience. Step One is pick your favourite flavour and Step Two is re-heat the pie in the oven and Step Three is enjoy!
Sharon is an experienced baker and brings a full variety of baking to the farmers' market. Some traditional SK Flavours include: her famous pies, cookies, date cakes, square, muffins, loaves, pastries, tarts, bread loaves, cheese bread, cinnamon buns, and all of her Christmas Baking Classics! Although not on social media, you can often find Sharon's baking most readily available in summer markets and the online store!
Best Known For: Traditional Baking Favourites and Pies!
Photos