50.4488066933339;-104.61231710422976;2220 12th Avenue, Regina SK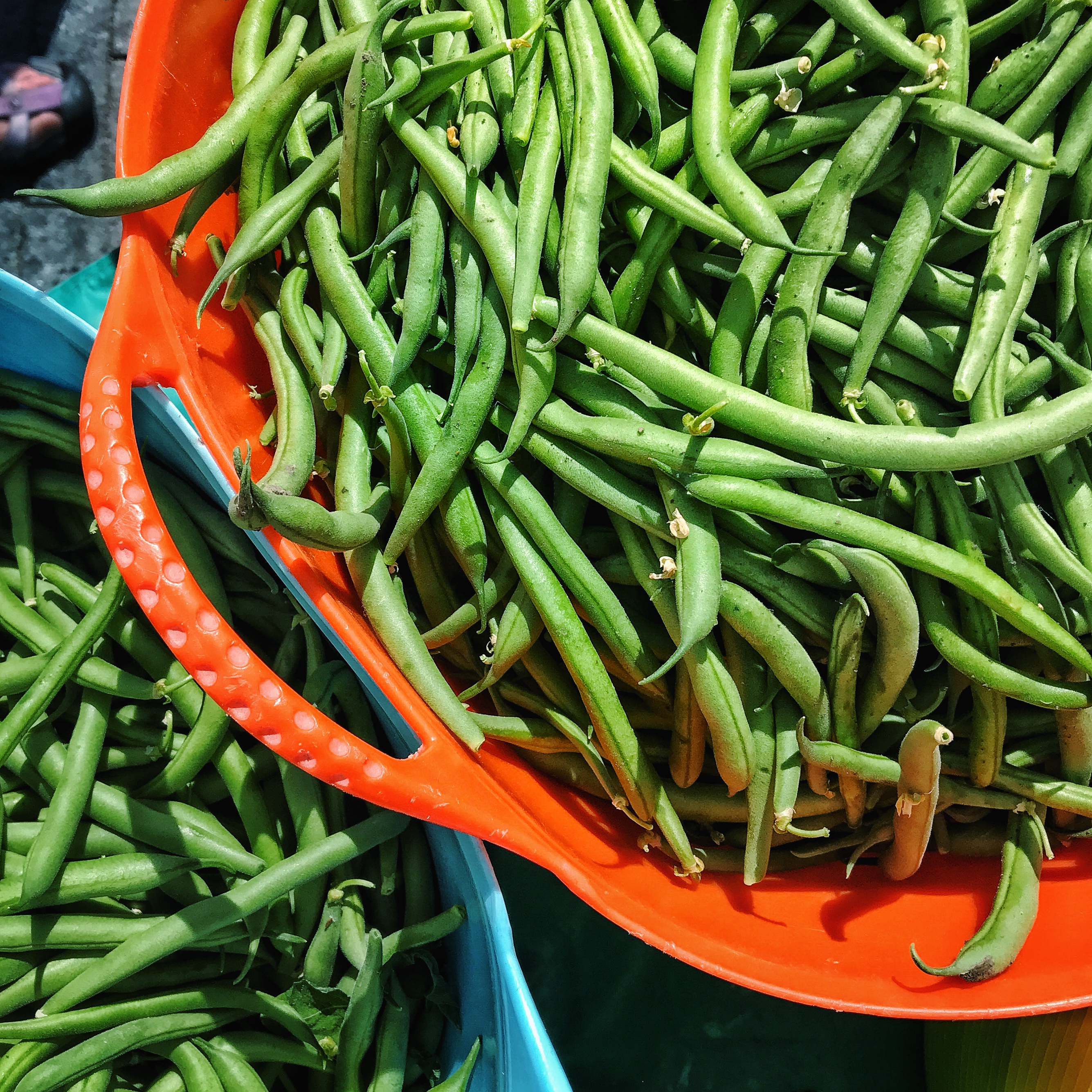 Beans
Green beans. What is there to say, really? They're pretty common and people like them, but does anyone actually get excited about green beans being in season? Perhaps peas steal the spotlight; if beans were ready first, would peas be boring instead? Oh, the pondering of a farmers' market employee...
Regardless, Lincoln Gardens has plenty of green beans available (probably yellow, too) and most of our other growers will have them soon, as well. If you count down the days until green beans are ready, by all means – tell us why!
Books
On most Wednesday markets this summer, you'll find a shared booth occupied by both SaskBooks and the Saskatchewan Writers' Guild (SWG). The two organizations have partnered in order to garner awareness of Saskatchewan publishers and SWG programs. At this booth, you'll be able to purchase a variety of books published in SK and learn what SWG has to offer.
The books available will vary each market, the majority of which are not only published in SK, but also written by SK authors. Genres include: fiction, non-fiction, poetry, cookbooks, and childrens' books.
Who's back?
Vendors returning to Wednesday markets:
Loon Creek - fresh raspberries & frozen saskatoon berries
Ottenbreit's Meats - Grayson sausage & other products
Prairie Juice Co. - weather permitting
Rosie the Flower Truck - some Wednesdays, mostly Saturdays
The Garlic Garden - fresh garlic every Wednesday until October!
Market Map
Find out where your favourite vendors are located by referring to the map below (click image for PDF version). See the full list of participating vendors below the map; click on the vendor name to see their Vendor Page.
Vendors Attending
(subject to change)
---