Kim's Fresh Fruit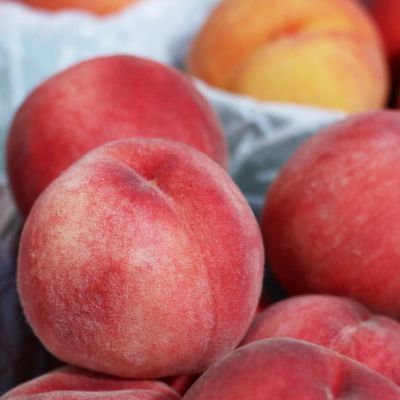 Introducing Kim and Harry of Kim's Fresh Fruit Truck.
You will likely recognize the iconic fresh-fruit truck and familiar faces of Kim + Harry at the Regina Farmers' Market! Kim's Fresh Fruit brings beautiful produce fresh from their orchards that is guaranteed to be juicy and delicious. Canadian grown and freshly picked in Oliver, BC; we are spoiled to have them as regular market attendees. As long as the weather is warm enough to grow fruit, be sure to check out what's in season at your next market visit.
Market Fruit Favourites range from cherries to peaches, to fall fruits lincluding a variety of apples and plums. In case one tray wasn't enough, did you know you can order by the case? They are here to fulfill your home baking and preserving needs until the frost arrives each year.
Best Known for: Seasonal Fresh Fruit
Photos