Outdoor Farmers' Market
Jul 7, 2018
---
---
50.4490663;-104.61272480000002;2220 12 Ave, Regina SK
RFM News: July 7

Saturday is forecasted to be a very hot day with a high of 32*C. Beat the heat and join us for a beautiful, calm sunny morning on City Square Plaza. We open at 9:00 am so you can get your weekly shopping done before it starts to really heat up after lunch. On days like these, hydration is key. Luckily, there are plenty of good options to help you keep your cool at the Regina Farmers' Market!
Wet your whistle at:
Regina Made Lemonade
Prairie Juice Co. (fresh coconut water & sugar-cane juice)
Thrive Juice Co. (cold-pressed juice)
33 1/3 Coffee Roasters (cold brew coffee)
Crave Kombucha
Glow Juicery (cold-pressed juice)
Over the last few weeks, we have been highlighting the many reasons to eat locally. So far we've seen that it is good for the earth, helps the local economy, and is a great way to access healthy, high-quality food. Do we need more reasons than that? Well, why not one more?
Reason #4 to Eat Local: It Builds Community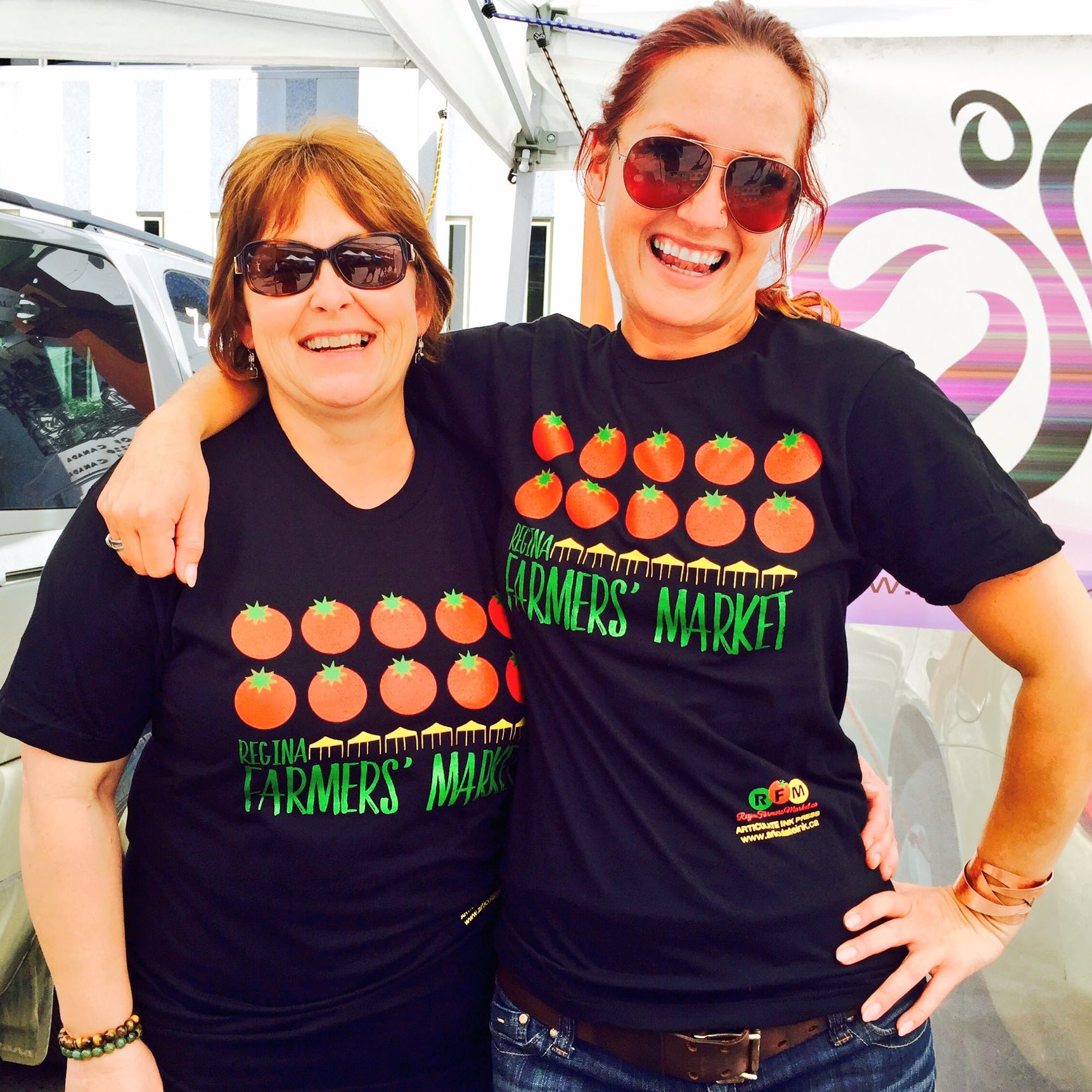 If you've never been to the Regina Farmers' Market you may be surprised by the warm, inclusive vibe you get when you visit us. Truly, this is a place to connect and meet farmers, makers, and friends. City Square Plaza comes alive with a vibrant array of
people, music, and colourful products of all varieties. Our market showcases the very best of Saskatchewan-made products and is a popular destination for tourists. It's THE place to be on Wednesday and Saturday. Head down today and be amongst friends!
💜 💜 💜FRESH SASKATOON BERRIES ARE HERE! 💜 💜 💜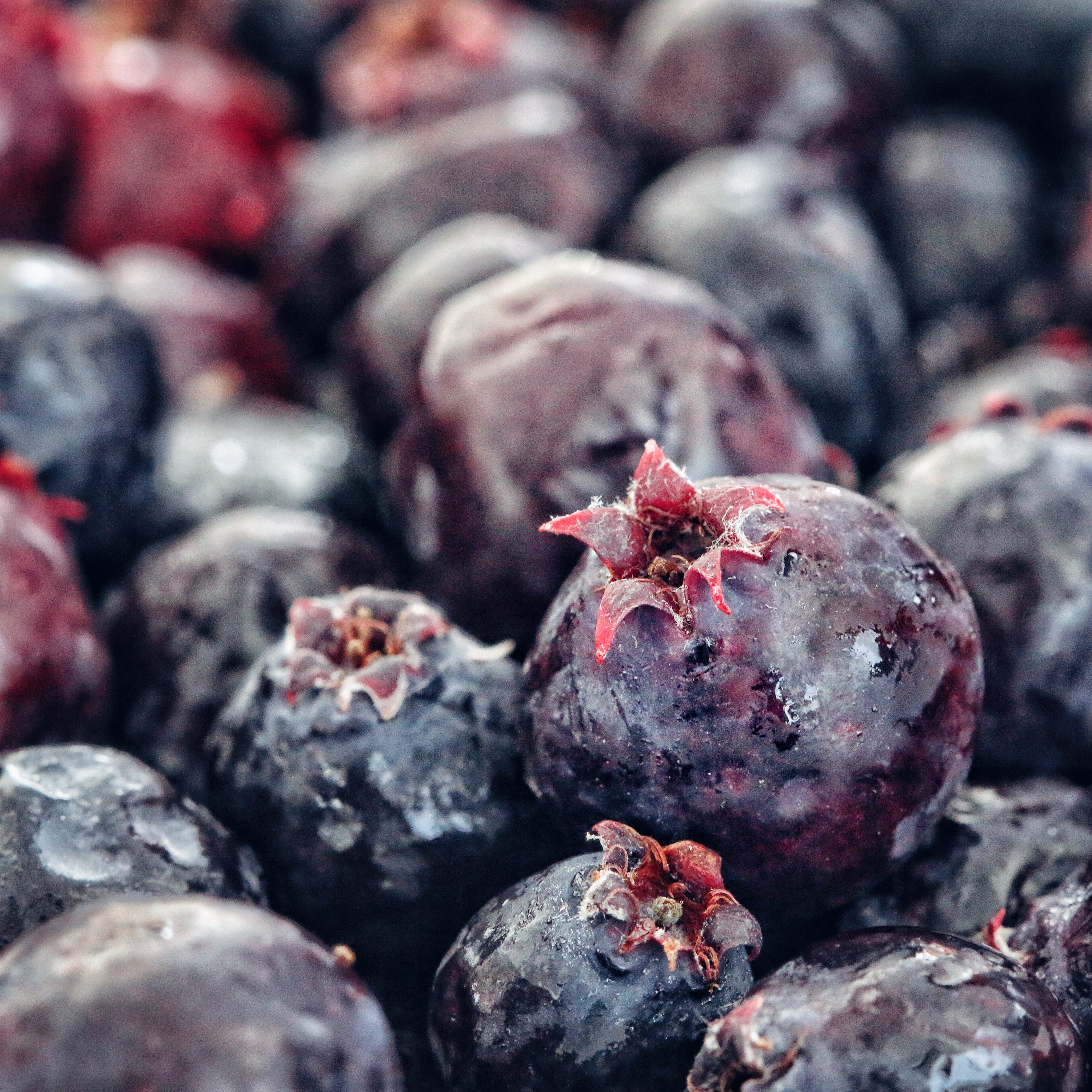 The season is short and the demand is high for these flavour packed little morsels. Now is the time to head to Regina Farmers' Market to pick up a pint or a pail!
What will you do with your haul?
Flok Reward: $5 off at Going with the Grain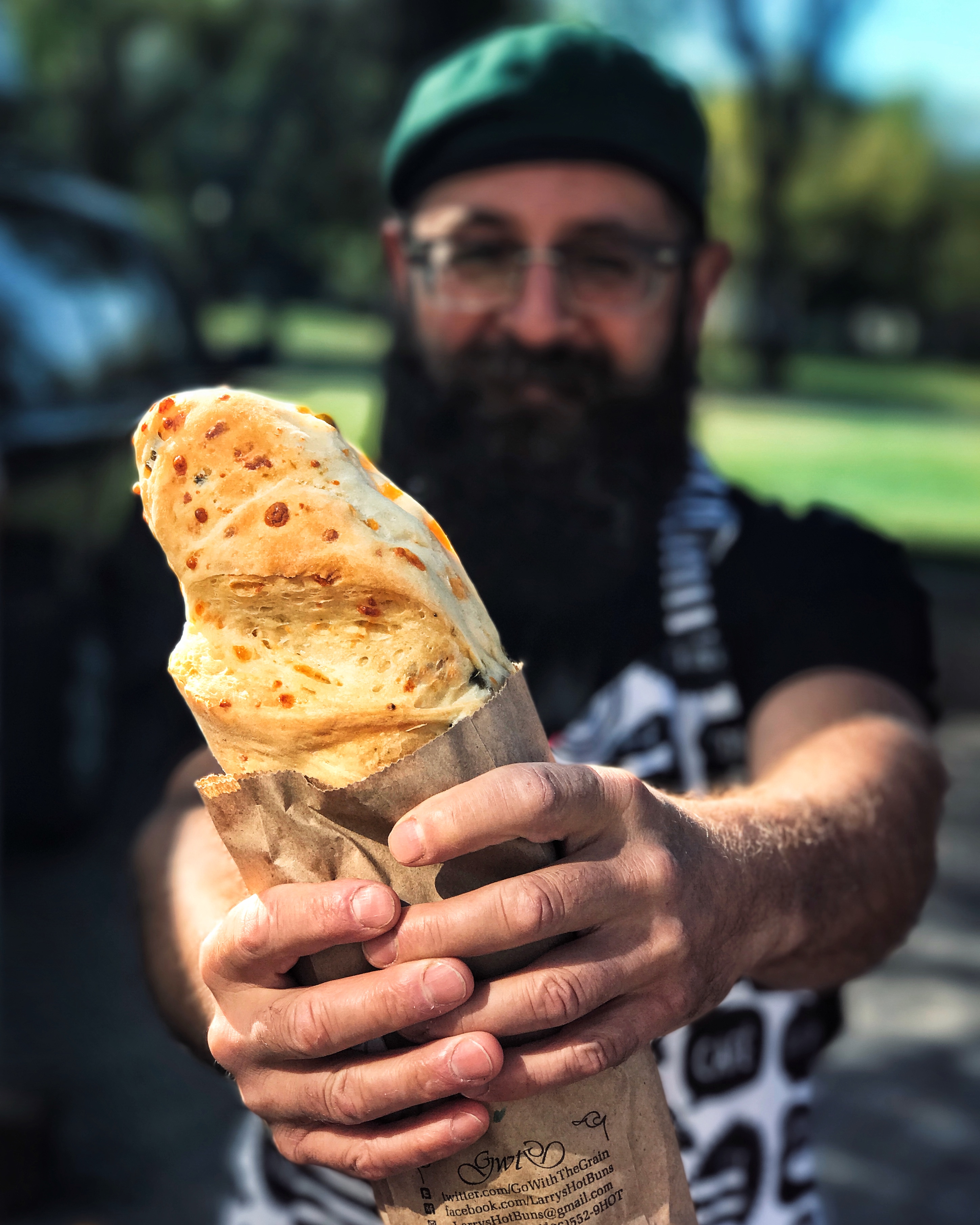 🥖Do you like fresh bread?🥖
Larry at Going With the Grain makes fresh bread. You can have a free sample of every single flavour he makes at tomorrow's market. You can also have $5 off your purchase if you've collected 20 punches on Flok! (Learn more about the Flok Loyalty Program here: https://bit.ly/2KAjoUm)
In summary:
Try his bread
He bakes it fresh
Have an amazing day!
Find out where your favourite vendors are located by referring to the map below (click image for PDF version). See the full list of participating vendors below the map; click on the vendor name to see their Vendor Page.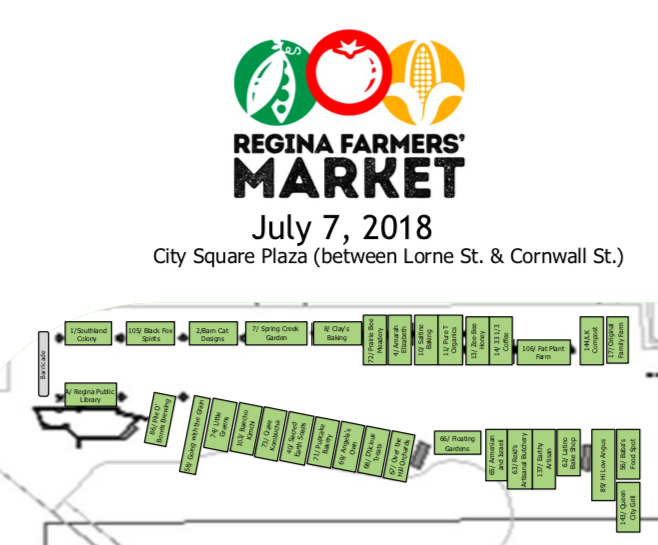 Vendors Attending
(subject to change)
---