2015 Regina Farmers' Market Media Release: 40th Anniversary Year!
---
---
Here we go! There has been lots of anticipation in the lead up to our opening Plaza Market on May 2nd, 2015! This is our 40th Anniversary year. Can you believe how different our Market has become over the years? From five booths to 120 vendors this year. From a small area to three city blocks. Attendance in the hundreds to attendance in the many thousands.
We have a great year of fun activities and lots of surprises. We already have brought on some great new vendors and plan to accept many more! Every Application Committee brings us something fersh and new for you! Please read more in our Media Release here: 2015 Media Release Plaza Regina Farmers' Market.
Market dates to remember:
City Square Plaza Outdoor Markets
Wednesdays & Saturdays, 9am to 1pm
12th Avenue & Scarth Street
May 2nd to October 10th, 2015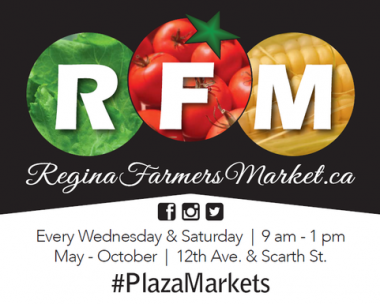 Market under the Stars
Thursdays, 4pm to 9pm
12th Avenue & Scarth Street
July 16th & 30th, August 13th & 27th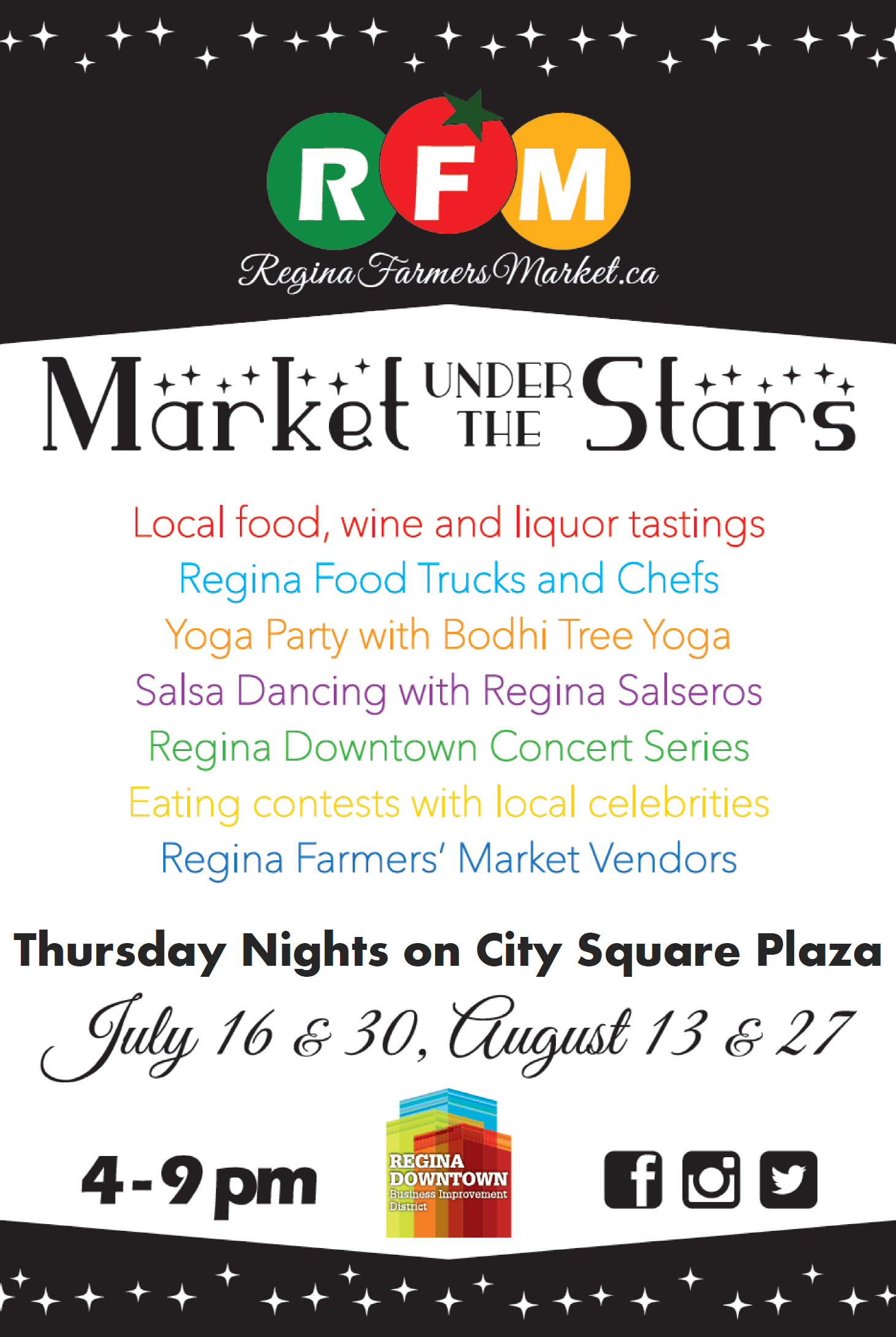 ---