'21 Regina Farmers' Market Customer Survey!
---
---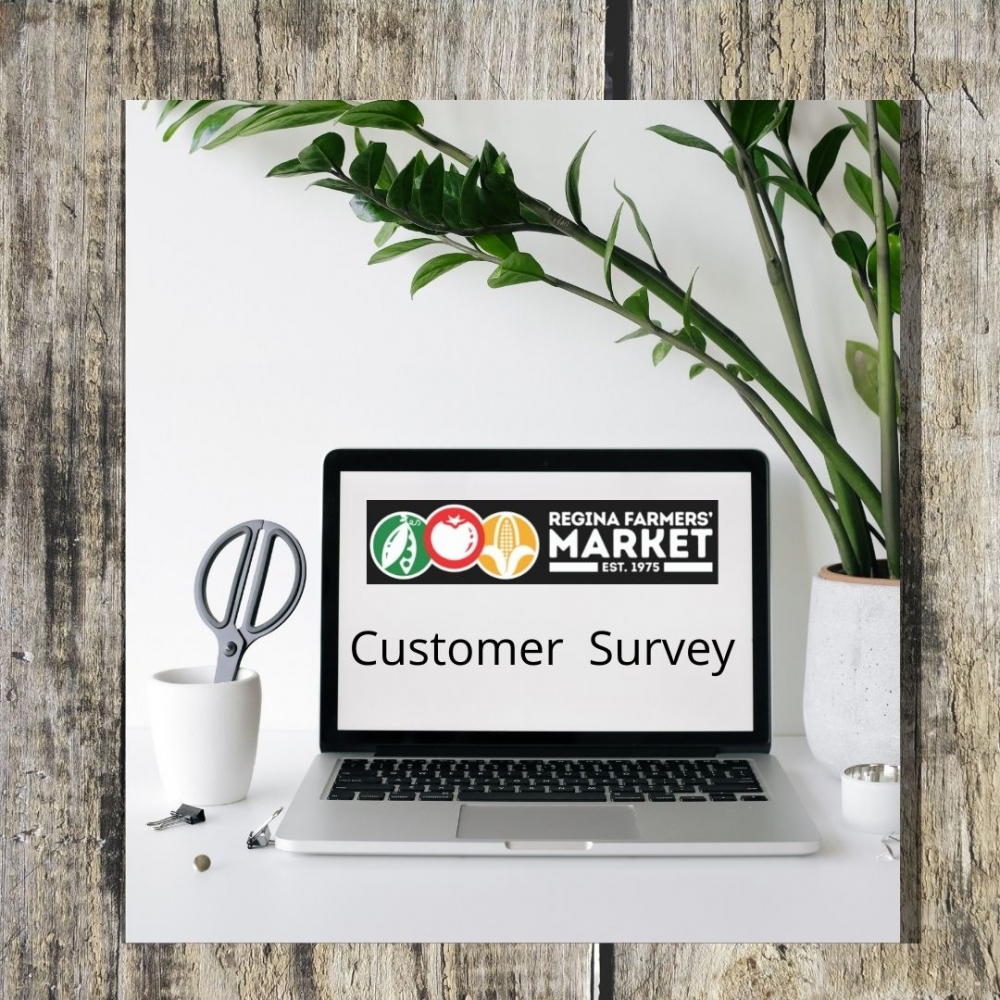 We want your opinions and feedback! Please submit your ideas via the:
2021 Regina Farmers' Market (RFM) Customer Survey!
This customer survey will run from Spring 2021 - July 31, 2021 with the intention to include customer responses to shape the next stage of the RFM's Strategic Plan. This information will also allow the RFM's Board and staff to make improvements to our organization. The Regina Farmers' Market has made a lot of progress with the rapid development of the Online Store and now it's time to evaluate the next steps! Your input is greatly appreciated!
Plus! When you fill out a survey you are entered for the chance to win a Regina Farmers' Market T-shirt!
Please note the following:
• This survey should take approximately 10-15 minutes to complete.
• Please submit only one response.
If you have any questions about this survey please contact [email protected]
Thank you!
RFM Board and Staff
---