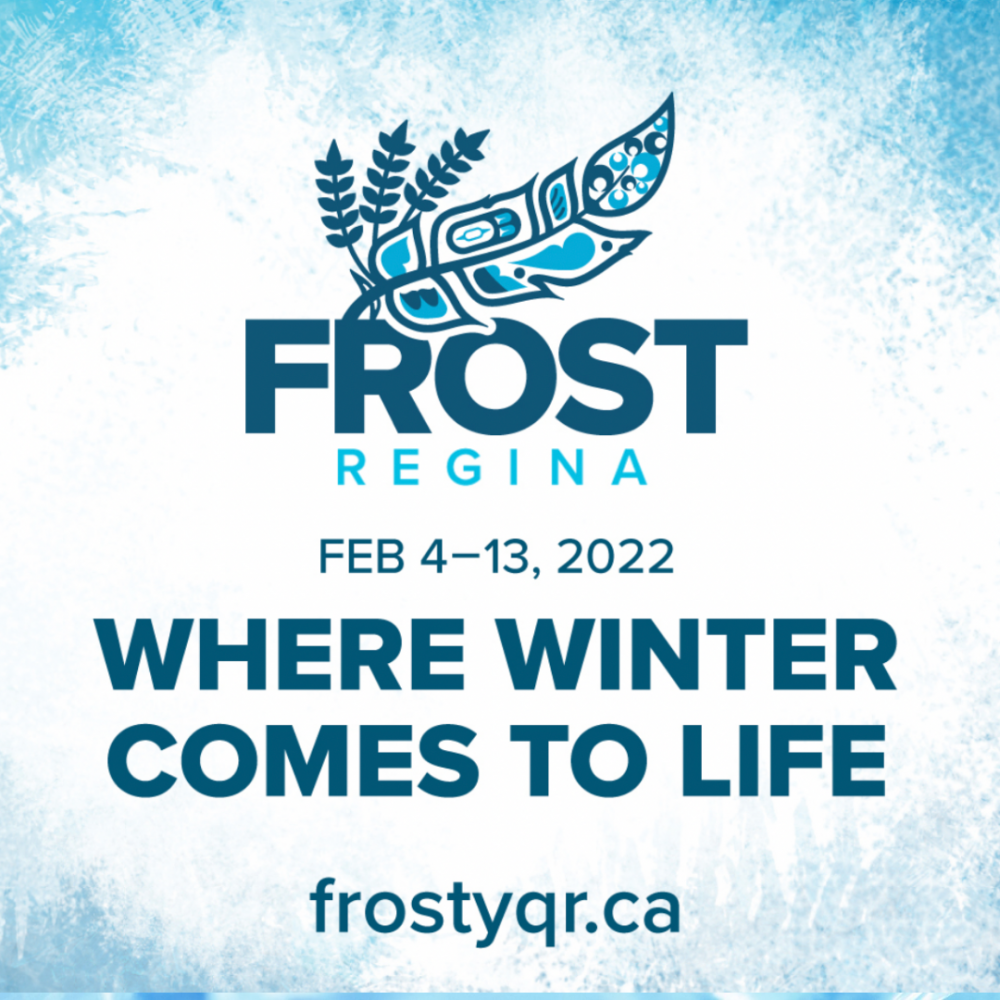 Frost YQR! Feb. 4 - 13
Regina's first annual Winter Festival starts this weekend with a TON of fun, affordable (Many events are free!), winter activities across the city!
What you need to know:
There are x4 Venues that will ALL be activated throughout Frost Week:
Downtown Frost
Warehouse Frost
Wascana Frost
REAL Frost
Cost?
Many Events are free to attend! Including all at Wascana Centre, and most events at Downtown and Warehouse District
Paid events are a $17 day pass/ person (Adult), and children under 3 are free! A FROST pass of $17 per person will give you access to all of these activations:

Confederation Park

GLOW @ Real in the Viterra International Trade Centre

Iceville at Mosaic Stadium

Music Concerts on February 4th (Big Wreck @ 7pm) and February 5th (Dean Brody @ 7pm) at Brandt Centre - seats are on first-come-first-served basis

Skins Game on February 5th at Brandt Centre

Frost on Ice with Elvis Stojko! (Sat. Feb. 12!)
What's the Schedule/ When is each event happening?
For a Master list of the Schedule, visit the Frost YQR Website Here.
Are the Free events really Free?
Yes!
All events at Wascana Centre (in front of the legislature building) are free!
This includes: Dog Sledding, Skating on Wascana Lake, Horse and Carriage Rides, Snoga, and more!
Plus downtown be sure to walk by and view the art installations, learn to crokicurl and enjoy free hot chocolate and s'mores kits!
In the Warehouse District enjoy and learn Disc Golf, numerous art and dance installations, ice scultping, and enjoy lot's of local food and drink oppotunities at the Ice Bar!
Where to see local Regina Farmers' Market Vendors?
Check-out The Cure, who is hosting stand-up comedy in their Downtown location and doubling in Downtown's Restaurant Week
There will be some vendors set-up at the "Market Place" at REAL on Saturdays
Find your RFM Team of Staff volunteering throughout the event!
Vist the "Yards" in Warehouse District and check out Community Group Nuit Blanche who is performing their installation
---