Longtime Vendor, Michelle of ZeeBee Honey Retires from the RFM
---
---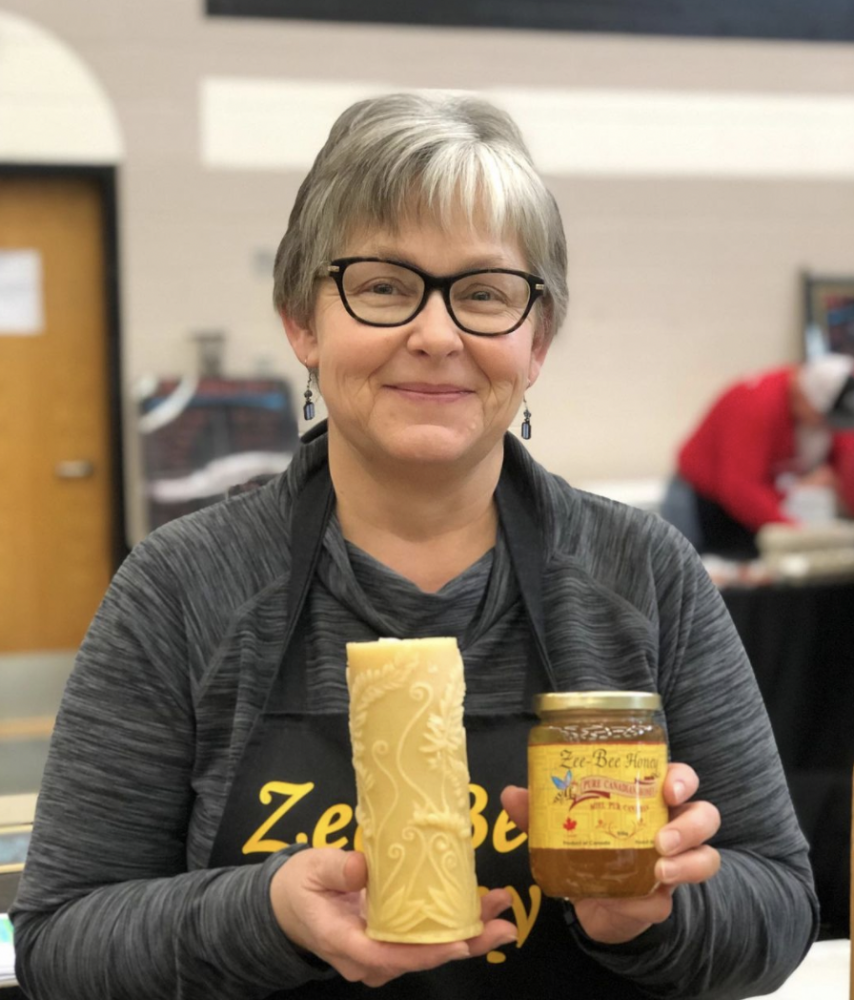 Legacy Vendor Appreciation: Michelle Frischolz of ZeeBee Honey
Michelle Fricholz, owner of ZeeBee Honey has been attending the Regina Farmers' Market since 2007 and has announced her retirement begins this 2022 season!
ZeeBee Honey has been known as a local favourite and must-try honey vendor for 15 years, not only because of her tasty honey, but also because of her sweet personality! Michelle and her honeybees have been known to bring all sorts of honey products to the farmers' market over the years including classic liquid honey (yes, even the classic honey in a bear-shaped squeeze bottle), flavoured honey assortments, beeswax candles, beeswax wraps, and more!
Behind the scenes, Michelle was also very involved in ensuring a successful back end of the RFM Co-operative, having served volunteer time as both a board member and applications committee member! Her leadership and perspective are truly valuable and if it wasn't said yet already, Michelle, thank-you for all that you do and have done for the Regina Farmers' Market. You are truly going to be missed and we are so grateful for the time you shared with us.
This change will take some getting used to, but in true Michelle-fashion, she hasn't left without leaving the RFM a parting gift. Although her time will now be filled with her growing family and grand children, her well cared for honeybees have been re-homed to two current vendors: Gary + Jaqueline of Keller's Bee Happy Honey and Pam + Rebecca of Miller's By-Gone Farm who have proudly stepped up to keep Michelle's honeybees thriving and their honey yields at the market.
We still expect visits from Michelle at the market, but in the meantime, we hope our RFM Community will join us in wishing Michelle farewell and our deepest gratitude for all she has contributed to the farmers' market over the years. She was and is, one of the RFM's great ones.
All the best Michelle,
Love, your Regina Farmers' Market family!
---