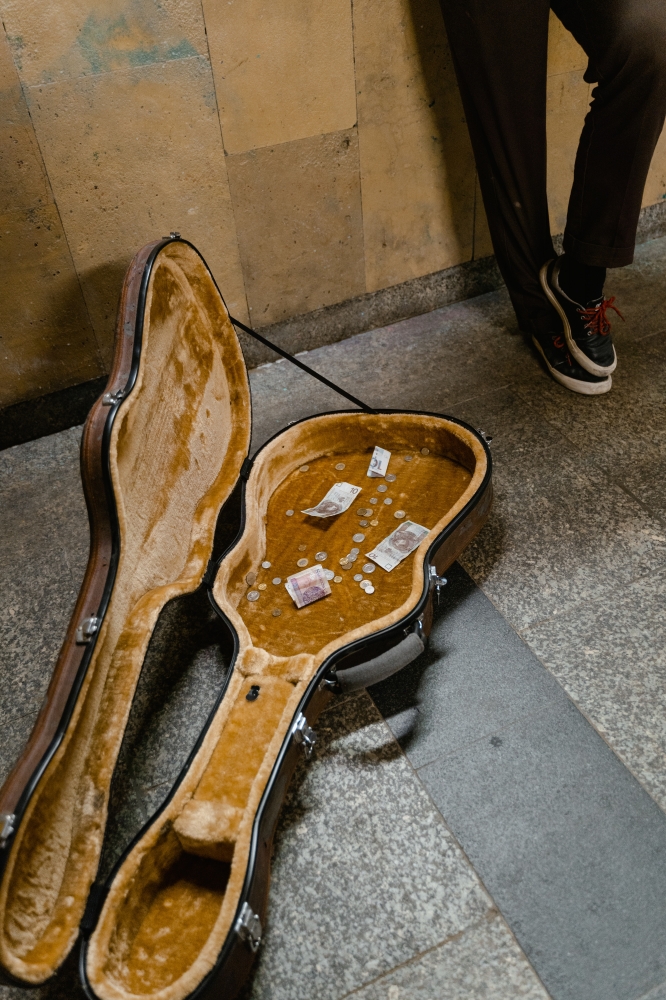 The Regina Farmers' Market (RFM) strives to make the highest quality Saskatchewan products available to our customers. We expect buskers to offer the same high level of quality when they participate at the RFM. This policy applies to musicians and other performers (e.g., balloon artists, face painters, henna artists, etc.).
Questions regarding this policy should be directed to the RFM Operations Manager via e-mail to [email protected] - additionally more information can be found here.
Busker Policies + Guidelines:
The RFM has a Street Closure permit for City Square Plaza and 1900 block Scarth St. during market hours (Saturdays and Wednesdays from the first Saturday in May to the Saturday of Thanksgiving weekend, from 9:00 am to 1:00 pm). As such, we retain the right to refuse any busker in the market area during market hours.
In general, the RFM is not able to accommodate buskers with large set ups, electrical needs, or vehicles parked on site. Such performers fall outside this policy and should contact the Operations Manager to discuss the possibility of attending the RFM.
The busking fee is $10.00 per market. An RFM staff person will come around to collect the fee at some point during the market (9:00am – 1:00 pm) and do a brief information intake. Buskers must be prepared to pay the fee at any time during the market. If a staff person does not approach you, bring your fee and information to the RFM Information Booth.
Before setting up in a location, buskers must obtain permission from all other surrounding vendors.
Busking musicians may only perform their own original music. The RFM does not hold a SOCAN license, and as such the performance of music copyrighted by other musicians is not permitted.
Busking musicians are permitted to sell CDs of their music. Selling other products or services is not permitted.
Buskers should change their location from market to market, to ensure that both vendors and customers get a different experience at each market.
Profanity is not permitted.
The RFM reserves the right to suspend a busker's attendance at the market for any reason, with no notice required.
Tips for Successful Busking:
Keep it interesting: We often receive complaints from vendors and customers if a busker only plays a limited amount of material.
Keep volume in mind: When vendors and customers can't hear each other, we are sure to receive complaints.
Keep the RFM customer in mind: Ask yourself if your music, product, or service is relevant and appropriate to the RFM customer. If it is, you will likely be a successful RFM busker!
Notes for the 2021 Season:
If you are interested in busking the 2021 Season Click the Link Here for more information or e-mail [email protected].
---