RFM Online Store Operates for Final Week
---
---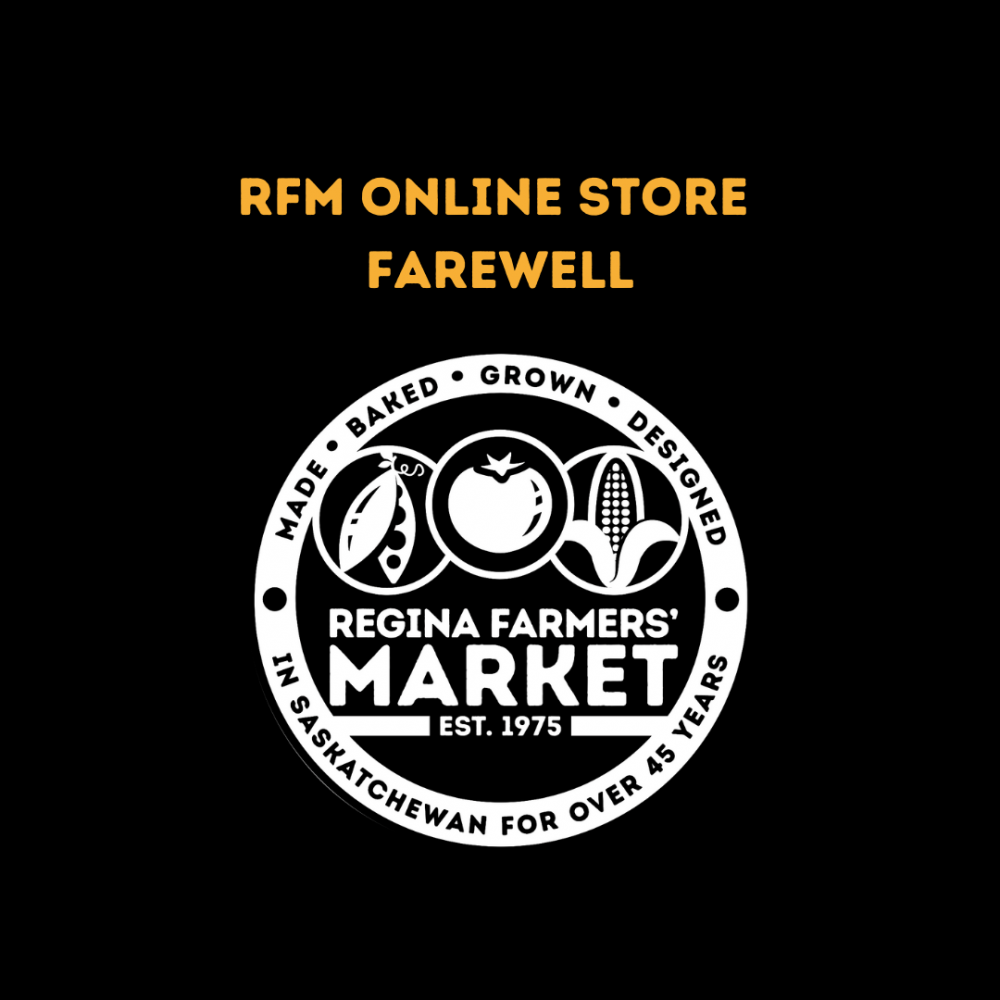 Today marks the start of the final week the Regina Farmers' Market Online Store will operate. Orders will open for the last time on Monday, May 16 at noon and permanently close on Thursday, May 19 at noon, with all orders distributed via pick-up or home delivery on Saturday, May 21.
Originally the RFM Online Store was developed as a means to safely operate during the covid-19 pandemic, specifically when hosting farmers' markets wasn't permitted. With the continuous changes in consumer habits, decrease in government funding, and inflation, it has been decided by the RFM Board of Directors that this service is no longer feasible for the Regina Farmers' Market to continue. In place of the efforts of the RFM Online Store, the Regina Farmers' Market is making a shift back to its roots of servicing an accessible outdoor market experience at City Square this 2022 season.
Find the Regina Farmers' Market (RFM) set-up in Downtown Regina at City Square (2190 Victoria Ave) on Wednesdays and Saturdays from 9am - 1pm through May 7 - Oct. 8, and be sure to visit our Market Calendar the night before markets for a list of vendor attendance!
The past two years have truly been a success story for the Regina Farmers' Market and that success is largely owed to our community who embraced and utilized the RFM Online Store services. From our first season at Douglas Park to the current 1118 Broad Street location, the RFM Online Store was welcomed by the community and provided a safe space for our team to work during the numerous uncertainties of day-to-day life.
From writing out bag labels each week, to learning to courier the City of Regina, it has been an experience our team is so grateful to have shared these last two years. Good-byes are always difficult, but it is necessary for making room for the good that is still to come. Thank-you to everyone who contibuted to the success of the RFM Online Store, from volunteers, staff, customers, vendors, and neighbours, your actions have not gone unnoticed, and we are so grateful for everyone impacted by the RFM Online Store.
Thank-You! And we can't wait to welcome you and see you at the market downtown!
---