RFM Partnership with Community Fridge + Newo Yotina Friendship Centre
---
---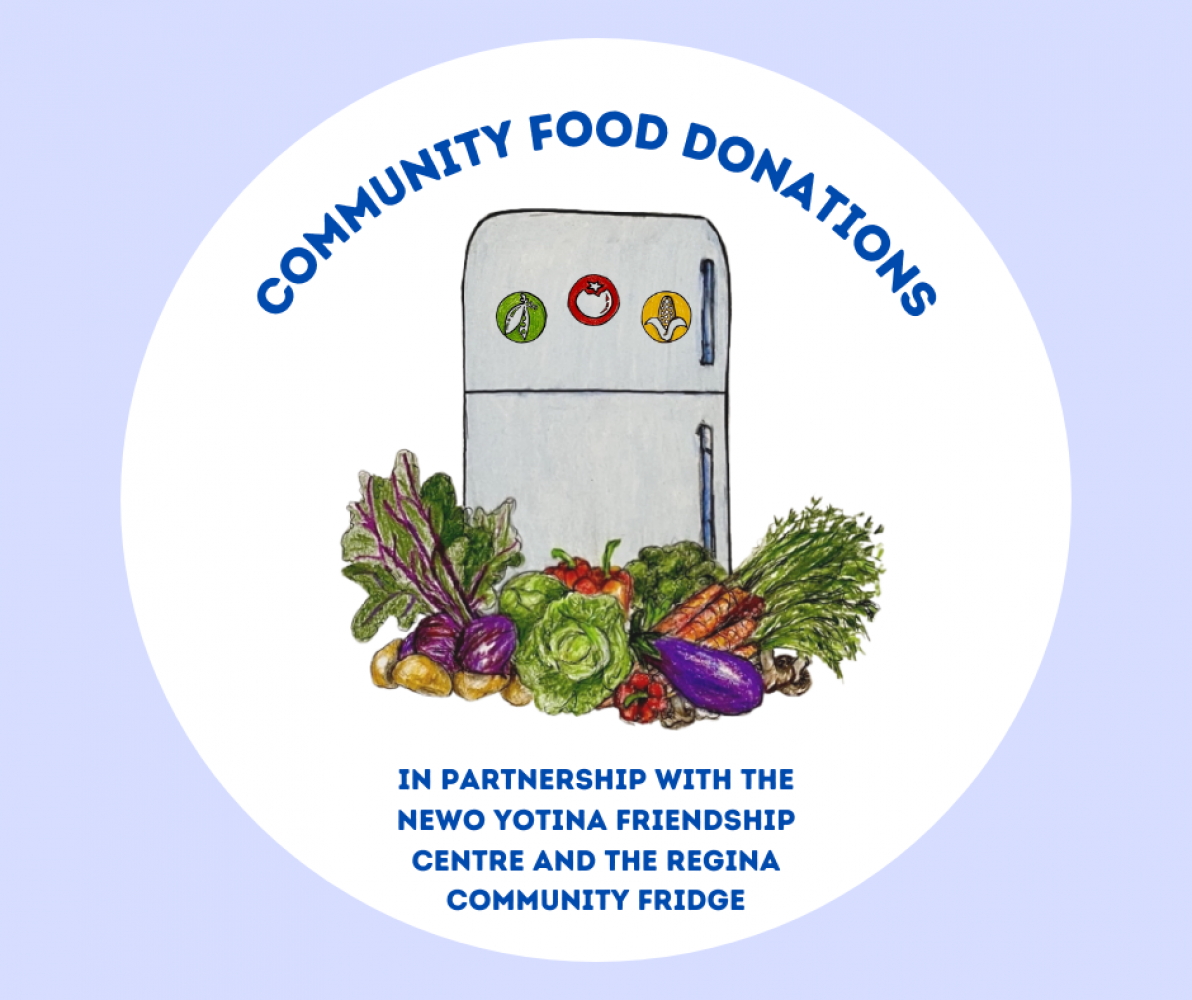 RFM Partnership with Community Fridge + Newo Yotina Friendship Centre
The Regina Farmers' Market is committed to connecting the community with local food in a safe environment. In a year where social movements have been brought to common conversation, it has prompted internal staff discussions of what can we do versus say to create an inclusive space for everyone in our local, Regina community.
Following-up with fellow non-profits and community groups that have reached out to our organization, lead us to the Community Fridge project in Regina and Michael at the Newo Yotina Friendship Centre. The ask was simple: People are hungry, help us feed them.
The objective of this partnership is simple: help feed the hungry. Our call to action is to take responsibility for collection and distribution of donations on behalf of our customers and vendors to the Community Fridge and Friendship Centre to achieve the like-minded goal of connecting the community with local food.
How to Help:
As a Customer:
Via RFM Online Store: Donate money to purchase fresh veggies and groceries for the RFM Staff to deliver to the Community Fridge and Friendship Centre.
Via In-person Markets: Donate money, fresh produce, or other groceries to the Info Tent Collection. RFM Staff will purchase market goods with donations and deliver all donations to the Community Fridge after markets.
As a Vendor:
If you have extra produce or groceries, you are welcome to leave them at the Info Tent or Online Store. Our RFM Staff will deliver the donation on your behalf
Consider offering wholesale pricing when purchasing donations
As a Business Owner:
Do you have labeled, wrapped, food that can be donated to those in need? Consider dropping off at the Info Tent or directly to the Community Fridge.
We believe through community we can work together to redistribute resources equitably to all in our community.
What is the Community Fridge?
The Community Fridge is as it sounds: a fridge available in the local community, that is stocked and cared for by the community. If someone in the community is hungry, they can take from the fridge. If someone in the community has extra to spare, they give to the fridge. In Regina there are three Community Fridges operating and the RFM will service these fridges with received donations on a rotating schedule:
Cathedral Community Fridge - 2104 Garnet Street | Link to Cathedral Social Media
North Central Community Fridge - 3037 Dewdney Avenue | Link to North Central Social Media
Heritage Location Community Fridge - 1510 12th Avenue (beside Carmichael Outreach) | Link to Heritage Location Social Media
What is the Newo Yotina Friendship Centre?
The Friendship Centre is located at 1635 11th Ave and aims to service both aboriginal and non-aboriginal people within the Regina community in areas of education, workforce preparation, life skills, and wellness. One of their services also includes providing daily meals and coffee for those in the downtown community. Any donations of coffee beans, ground coffee, or food donations are greatly appreeciated and will be included in our rotating schedule of RFM donations.
More Information:
For more information on The Community Fridge and Newo Yotina Friendship Centre, please visit their respective websites.
**Wondering what is acceptable to Donate? Visit the Community Fridge's Donation Guide here!
---