Added Safety Protocols to RFM Operations
---
---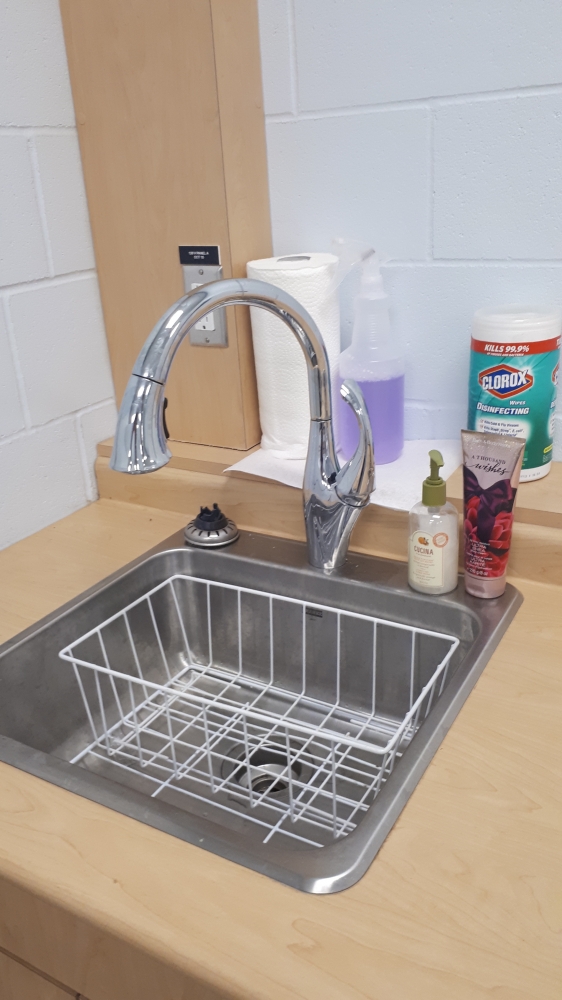 Added Safety to RFM Operations:
Safety is our top priority for the Regina Farmers' Market and maintaining a safe space for our community is essential to our operations. In lieu of COVID-19, on March 17 the Regina Farmers' Market made the decision to cancel event-style markets until further notice. It is our full intention to return to regular markets when it is safe to do so, however, in the meantime we have innovated to continue offering our essential market goods to the community via our Online Ordering Platform. Despite the technological challenges of this project, our biggest focus has been creating a process that ensures safety for RFM staff, vendors, volunteers, and members of the community. After a four-week Pilot Project we are confident in our systems in place to maximize safety in our operations. For those wondering about our protocols, we want to assure you of the following precautions we have considered and implemented. Please continue reading below for a look at the extra safety measures that have been implemented:
Precautions For RFM Staff:
(1) Hand Wash Station both in our packing area + in bathrooms
(2) Extra sanitation of high-touch surfaces: Door Handles, pens/ markers, fridge/freezer/cooler handles, table top surfaces, counter surfaces.
(3) We have moved to a bigger venue for more space between employees with an intentional layout of spaced out table aisles
(4) Face Masks, gloves, hand sanitizer, and second barrier face shields are provided for our staff
(5) Only staff are allowed in the packing facility to reduce chance of contamination via unmanaged contact
(6) Small Team of x3 Regina Farmers' Market Staff and x1 Volunteer to run the operations and manage limited entry.
(7) With the exeption of Distribution Day, all RFM Staff work from home
Precautions For Volunteers + Delivery Drivers:
(1) Volunteer Delivery Drivers are provided an optimized route to ensure minimal time away from home
(2) Drivers are asked to bring or are otherwise provided with sanitized coolers to keep necessary produce + products refrigerated and food safe.
(3) Delivery Drivers are provided with hand-sanitizer, gloves, paper towel kits for their routes.
(4) Vendors, Volunteers and RFM Staff alike have been and continue to be instructed to stay at home if feeling any symptoms of being sick
(5) All items sent out to customers arrive pre-packaged from vendors and are not unwrapped by RFM Staff
(6) Drive-Thru Drop-off for Vendors:
- Vendors enter via one-way traffic, one at a time, single-file.
- Vendors open the trunk while RFM Staff load product onto cart to be transported inside.
- Vendors remain in vehicle for entirety of vendor drop-off
- Upon receipt of products, vendors continue along one way route and exit the parking lot
(7) Delivery Drivers and Vendor drop-off's are given staggered arrival times to reduce wait times and eradicate interaction with other drivers.
Precautions For Customers:
(1) Drive-Thru Pick-Up for Customers:
- Customers enter via one-way traffic, one at a time (Thanks to City of Regina, we have been provided pylons and signage to indicate the desired route)
- Each customer will stop at the indicated RFM Table and confirm his/her order from his/her vehicle
- Customers unlock back seat/trunk for RFM Staff to set order inside without customers leaving their vehicle.
- Upon receipt of market goods, customer continues along one way route and exits the parking lot.
(2) ALL orders are processed via Online Ordering and MUST be received by Thursday at Noon cutoff to be considered for Saturday Distribution Day.
(3) Safe Home Delivery: For those who select, especially those at high-risk, we offer the option to receive groceries to front door without leaving home.
(4) We purchase new packing paper bags for orders each week and do not use reusable fabric bags at this time
(5) Delivery has been developed where drivers do not touch doorbells, doorknobs nor front doors. Instead they send a text when they are on their way and a follow-up text or call to indicate the customer order has been delivered
Delivery Driver Kits:
Driver Sanitizer Kit:
Staff Sanitizing Equipment
Fridge Handle Sanitation
Cooler Handle + lid Sanitation
Freezer Handle + Lid Sanitation
Freezer Handle + Lid Sanitation
Customer Drive- Thru Pick-Up
Customer Home Delivery Option
Drive- Thru Stop Site
Drive Thru Stop Signage
Packing Room Hand Washing Station
We are doing all that we can to continue flattening the curve and continue keeping local food available.
The following is a reminder of ways you can help- because we are all in this together:
- Stay Home
- Wash Your Hands
- Wear a Mask
- Choose to implement social and physical distancing of 6ft
- Shop, Don't Stop
- Be Kind
---