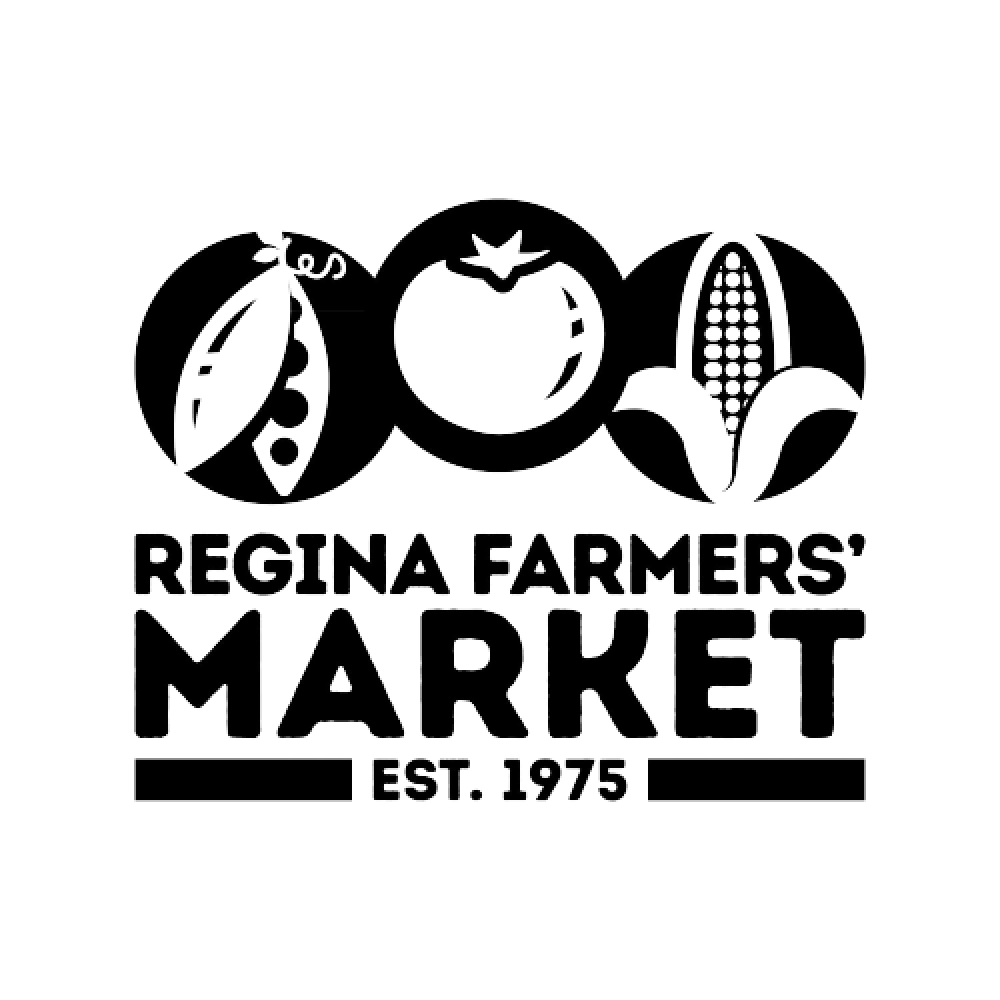 Meet the team behind this summer's markets!
Holly Laird - Executive Director, she/her
I've worn many hats in my time at the market! I started as a regular customer many years ago. I loved to bring my son to the market every Saturday when he was small. Then, I was accepted as a vendor in 2015 and volunteered on the Board of Directors in 2017. I made the move on to staff and into the Operations Manager role in January 2018 to cover a maternity leave. In November 2019 I accepted my current role as the Executive Director.

My two children keep me very busy outside the market but I also enjoy gardening, playing the guitar (not well), cooking healthy and delicious food, and spending time with my husband, friends, family and dog.
There are way too many products I love to choose one favourite! I enjoy eating seasonally and when something is in abundance I can't get enough! It doesn't get any better than being the first in line to snap up those first bundles of asparagus, fresh shelling peas, or sweet cobs of corn!
Adrea Propp - Operations Manager, she/her
I started with the market as the marketing coordinator in January of 2020. When the pandemic hit in March, my job turned from promoting the market to figuring out how to support our vendors through a year when we could no longer serve our community in-person. That struggle birthed the online store which I now run as the operations manager for the market.

I grew up in Regina attending the market as a customer. Outside of the market I train as a track and field runner in the 800 metre and the 400 metre hurdles.

My favourite market products are the fresh fruit, kombucha, and Pickle and Bee's Siren Deodorant!


Maia Herriot - Marketing Coordinator, she/her
I started with the market this spring. Growing up in Regina I always had several family friends who sold their goods at the market and I helped a couple of them out at their booth when they needed an extra set of hands.

I graduated from university out east last year and the pandemic sent me back to my family in Regina. Since then I've been getting reacquainted with my hometown, going on long walks with my dog Bruce, and spending lots of quality time with the people I missed while I was away!

My favourite market products are El Tropezon's pastor taco kit, the reusable makeup pads from Ful Fibre, and honey from Howland's!


Paul Grzesina — Supervisor, he/him

I have been an official volunteer since July of 2017 and an employee since April of this year (I had helped out unofficially for a long time before that).

My earliest experiences with the market were shopping for fresh fruit because there's no better place to get peaches or poppy seed rolls. Over time, I started to get to know the vendors and care more about local food and it became my favorite place to get groceries. In the summer months when the fruit truck is there and all the vegetables are in season I almost don't need to shop anywhere else.

Outside of the market I work in IT at the University of Regina, walk around Wascana Lake almost every day, and bake (primarily tarts, bread, and cookies).

I can't pick just one favourite product at the market but what comes to mind are the gingersnap granola from Mix, the chocolate babka from Market Fresh Bakery, yukon gold potatoes from Miller's By Gone Farm, peaches from Kim's Fresh Fruit— I could probably go on and on.
Mya Bilinski-Templeton - Supervisor, she/her

I have been with the market since June of 2020, just as the online store was starting up.

Heliotrope Farm's booth at the market was one of my first jobs and taught me many of the life skills I still use today.

I am currently studying Social Work at the University of Regina. I love to cook meals and share food with my loved ones. I especially love when I get to cook with my favourite market goods!

My all time favourite market item would have to be Heliotrope's cucumbers. Cover them in lime and chili powder and salt…wow.


Adrien van Dyke - Market Assistant, she/her

I have been at the Market since May 2020 during the beginnings of the RFM Online Store. I have fond memories of visiting the market with my dad when I was little, I probably spent a lot of time trying to convince him it was perfectly reasonable for me to eat the whole tray of cookies from Cookie Lady in one sitting.

Now, I spend a lot of time in the water — either playing water polo, swimming laps at the Lawson, or open water swimming in some of Saskatchewan's lakes.

Last summer (2020) I participated in a four women relay team across the Length of Last Mountain Lake as a fundraiser for the YWCA Regina. This summer I am participating in a two person team swimming from Danielson Provincial Park to Douglas Provincial Park to help support the YWCA's Say Yes! campaign.

I am currently getting ready to head back to school for my last semester at California State University - East Bay in Hayward, California to finish my degree in Health Sciences with a concentration in public health. I also play for East Bay's women's water polo team, and have played for several Candian Youth and Junior age group national teams.

I am a big fan of the cardamon cinnamon buns from Market Fresh Bakery and would never say no to souffle pancakes from Fluffy as Fluff.
Jennifer Uy - Market Assistant, she/her

I've been with the market just over one month!

I used to work downtown and would frequent the market every Wednesday. Outside of the market, you can usually find me working on my business — Lip Republic! I love unwinding by spending time outside, reading, and hanging with family and friends.

My favourite market products are cherries from Kim's Fresh Fruit and all the baked goods!


Rey Hesterman - Event Coordinator, they/them

I've been with the market since May of this year! Before getting this job, I've been regularly attending markets since moving back to Regina in 2017.

Outside of the market, I am a Bachelor of Fine Arts student at the U of R studying ceramics and printmaking.

My favourite market product has to be the spring rolls from Good Morning Springrolls or the Prairie Cherry Delights from Over the Hill Orchards!


Emma Der - Event Coordinator, she/her

​​I've been with the market since May 2021, I've come to markets with my mom and siblings throughout my childhood.

I'm a university student in the faculty of arts. Although my major is still undecided, I enjoy learning about connections between society, cultures, geography and art. I also play piano at the conservatory and oil paint in my free time!

My favourite market product would be El Tropozon's vegan chorizo (but Back to YouRoots' kimchi is also amazing).


Elijah Bell - Market Ambassador, he/him
I have been with the market for just over a month now.
Before working for the market I worked at The Floating Gardens stall and when I wasn't working would visit when I could. Outside the market I am studying acting, and am moving at the end of the summer to go the Canadian College of Performing Arts.
My favourite market product is D'Licious Treats' brownies!
Seth Arnold - Market Ambassador, he/him
I have been working at the Farmers Market since the beginning of May 2021. I've been going to the farmers market since I was a kid and always had fun going. My mom last year decided to sell her products and get a booth. I worked for my mom at Ful Fibre in june 2020. I'm currently going into grade eleven at Sheldon Williams Collegiate.

A few of my favourite market products are Amber Rayne Designs Bracelets and El Tropezon!
---