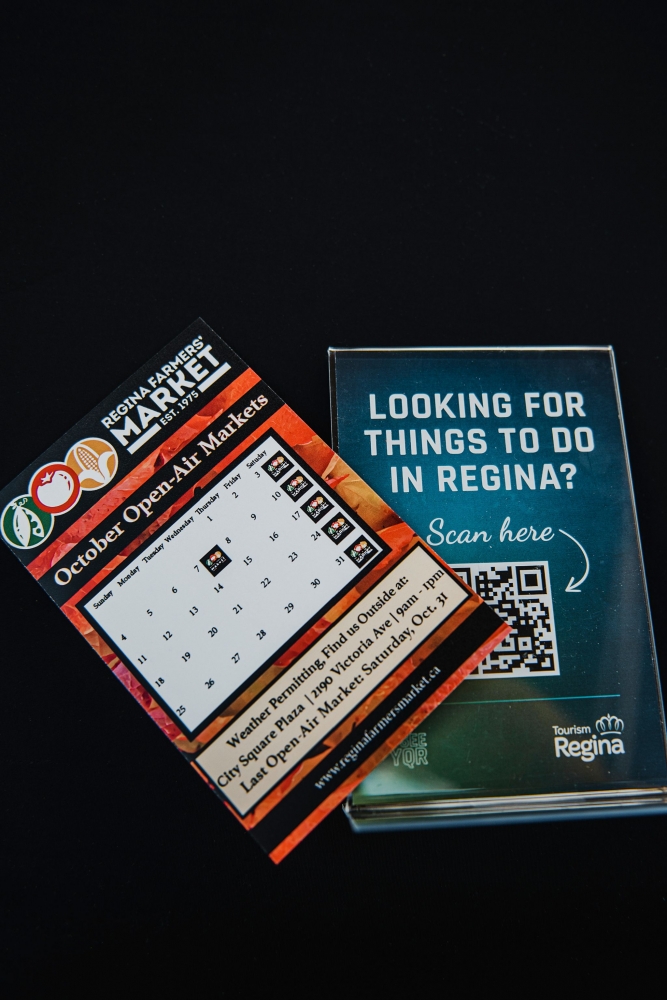 New! Collect Rider Rewards by shopping at the Regina Farmers' Market!
We are thrilled to announce we have partnered with Tourism Regina and the SK Roughriders on an exciting program. Rider fans, you'll want to keep reading because this one's for you!
The Regina Farmers' Market is now one of the Regina attractions patrons can visit to scan the QR code and earn Rider Rewards. For those of you who bleed green you're probably already familiar with this incredible program but for the fans who are less seasoned in watermelon-helmet-wearing, we have the details for you below.
Here's what you need to do:
First, download the Free Rider Rewards App.
Second, attend the Regina Farmers' Market at the City Square Place on Wednesday October 7th, and/or every Saturday in October between 9am - 1pm at City Square Plaza.
Third, visit our Information Booth at the West entrance to the Farmers' Market and scan our QR Code to earn free Rider Rewards. It's that simple!
Prizes to be won:
There are plenty of reasons to visit the Market and start collecting Free Rider Rewards including the chance to win signed Roughrider prints, signed footballs, and even a Zoom meeting with Cody Fajardo!
Stop by our next Open-Air Market this Wednesday, Oct. 7 to check out all of our great vendors, and collect free Riders Rewards.
For more information, check out Tourism Regina's write-up on Rider Rewards.
---