Street Beets June 12th, 2015: IMPORTANT ANNOUNCEMENT Slight Change of Location!
---
---
The big news this week is combined events with the Pile O' Bones BBQ Competition. There are times when the events that request the Plaza are big enough that we have to move off the Plaza. The June 13th Market is one of those. We will be moving to 1900 and 2000 Block of Scarth Street. This isn't so far off the beaten path! Most of you take advantage of the free Saturday parking at SaskPower Parking Lot anyways, so this will mean less walking! As far as location, this means we take up space in front of Canada Life, O'Hanlons, Copper Kettle, and beside SaskPowerand SaskPower Parking Lot. Below is picture of what this will look like. As it is quite a bit different, visit me in the middle of 1900 Block Scarth at the RFM Info Booth and I can direct you to the right place for the vendor you are looking for. I am attaching a PDF of the Vendor Map here (please click this link). Depending on your PDF reader you can zoom in after you click on that link to see the vendor spots better or even print your own! Market will still operate between 9am and 1pm.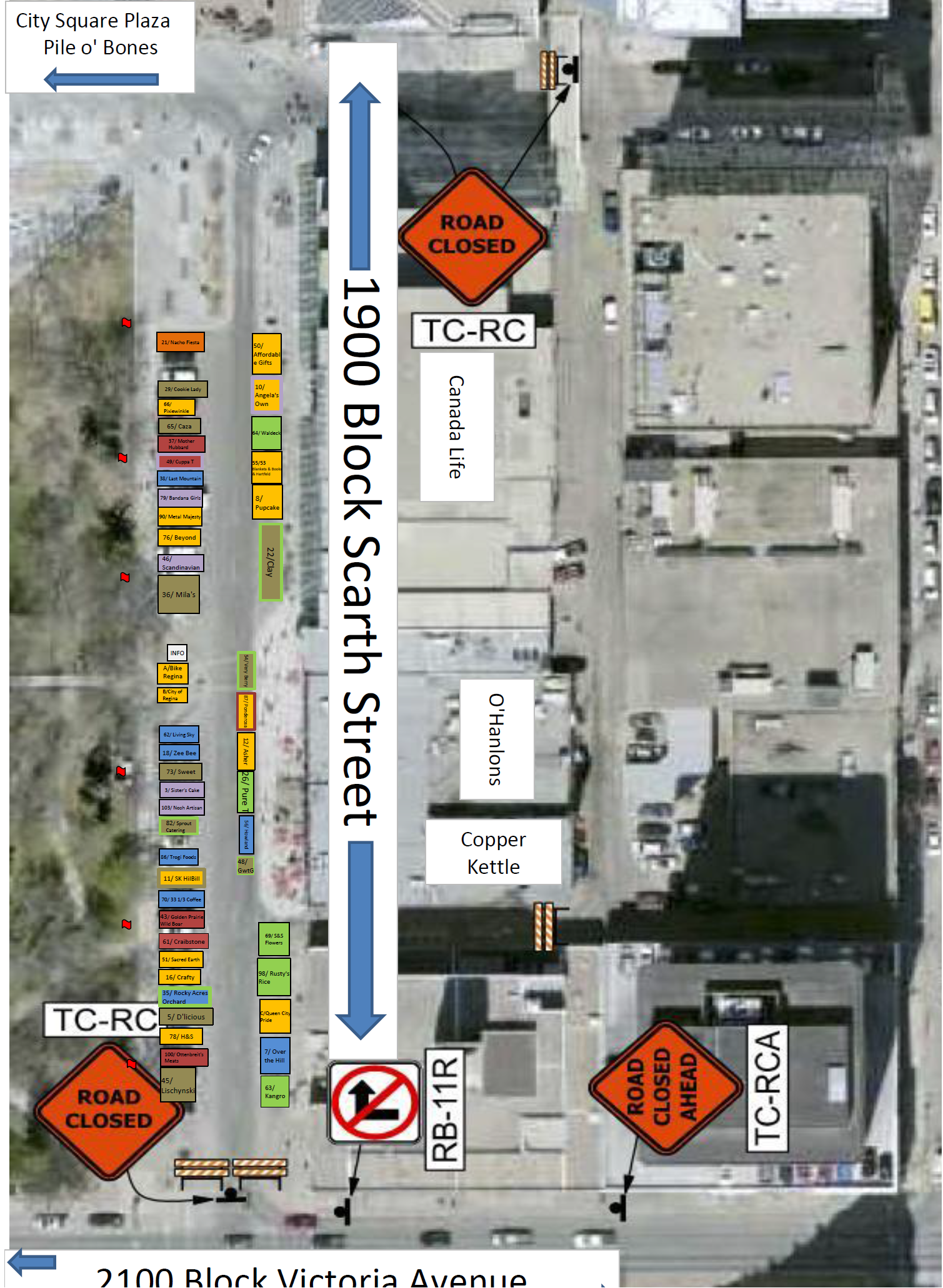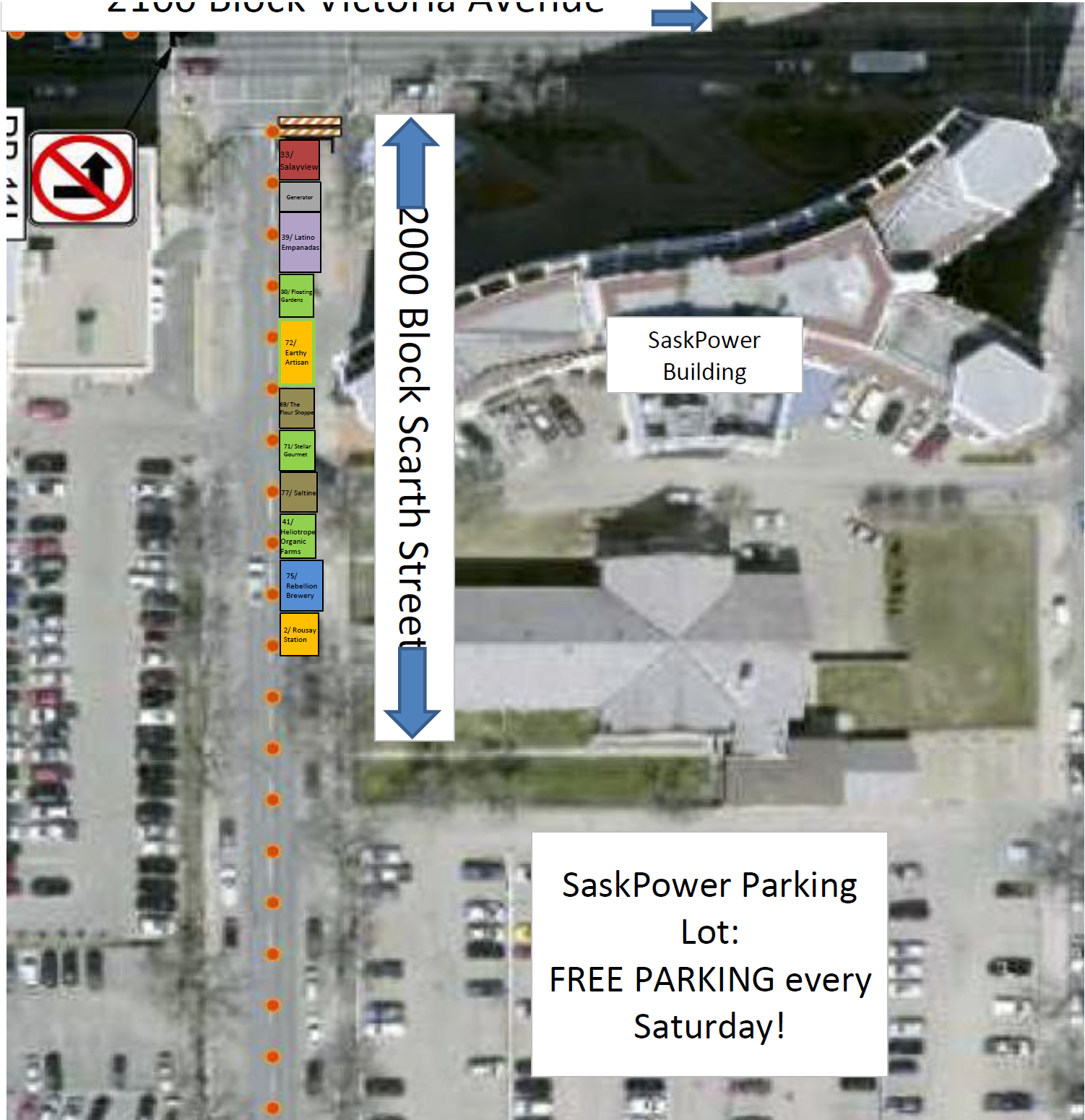 Above is a picture of Waldeck Colony's torn Rhubarb. You can go out and harvest with a knife. They prefer to tear the stalks, easier I guess! Every week a bunch of us get together to watch Game of Thrones. I think we will have Rhubarb Margaritas made with Last Mountain Distillery Vodka. I will take a picture if I end up with something good! This could be a great way to use it as I can grind the whole vegetable into the drink. Yes I said vegetable; surprisingly rhubarb is not a fruit, it is a veggie! You learn something new every day.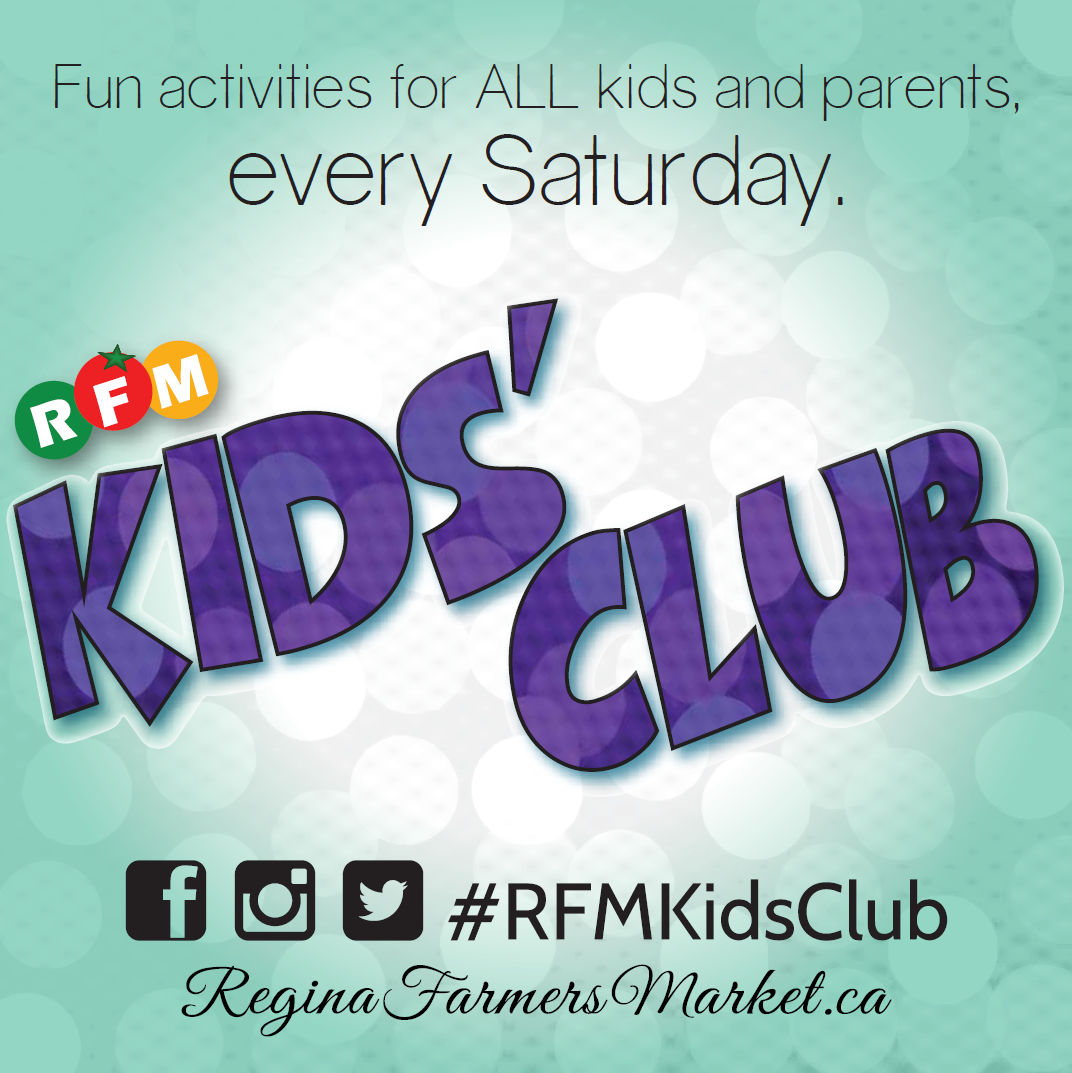 Finally I can announce that RFM Kids' Club is back tomorrow. I am hoping we can get the Shriners to drive their cars arounf the SaskPower Parking Lot for your amusement. At any rate, they will have a tent for facepainting and you can take a picture in the mini cars too! Thank you to the WAWA Shriners for taking over this wonderful service for kids at the Market! Please pass on all this info to anyone you know! It should be a busy day tomorrow. You can get your fill of BBQ and get some local Saskatchewan shopping done too! I hope you have a good time. Ada
---