Street Beets June 3rd, 2015: Poutine Cravings & Contest Fun!
---
---
Ottenbriet's Meats, the makers of Grayson Sausage were a big hit at Market, so much so the website crashed with too many people trying to read the last Street Beet! One of our vendors was well pleased about this news. He decided to immediately add a Grayson Sausage Poutine to his menu at Mr. Spudds Poutiniere. Above is a picture of what he delivered to Nikko, the Operations Manager and me. Anyone who spends time with me knows the food must be photographed first! It was delicious. Mr. Spudds will be offering this new poutine flavour from now on.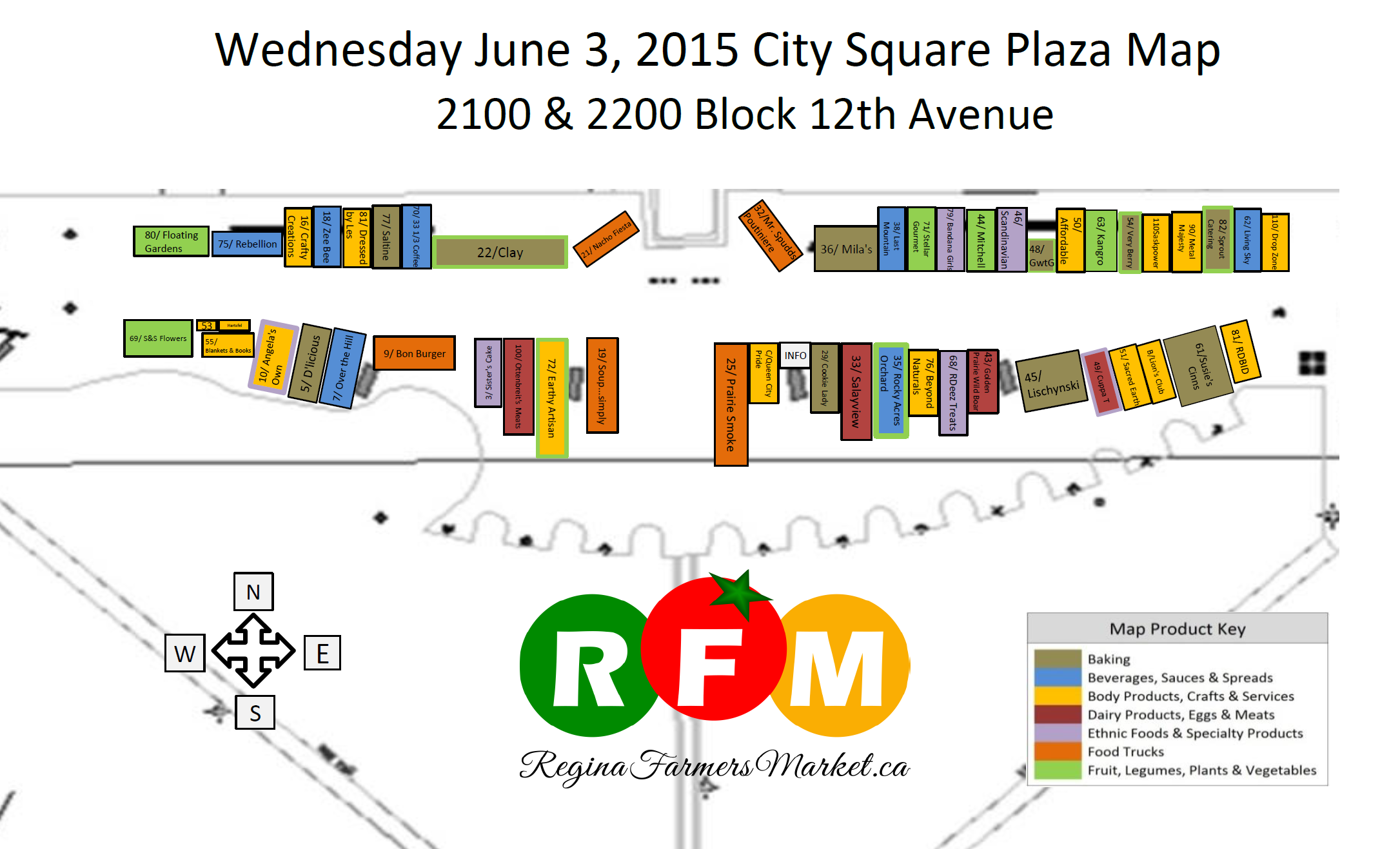 Floating Gardens will be in tomorrow. Regina Farmers' Market customers are enjoying lots of salads lately! We did not receive word if Heliotrope Organic Farms are coming in, you might want to check for yourself tomorrow. Don Mitchell will be in with basil, spinach, kale, and rhubarb. Kangro Gardens is back, and will be keeping a Wednesday only schedule from now on. Plants are available from S&S Flowers and Clay's Plant World, ready for planting now that the frost has passed! Check out our vendor map by clicking on this link!
Tomorrow there are a couple of contests. Local businesses around us enjoy our Markets. Restaurants use our products and share our information to attract more people Downtown. One of these is Twenty Ten Restaurant located in the bottom of Tower III, the Mosaic Tower. Answer their question on their social media accounts about who your favourite vendor is and you could win two IMAX tickets! Last year we had some vistors from another city, Tourism Saskatoon. To promote events and places in their city they will be giving away 50 free bottles of award winning Living Sky Wine. Find out more by visiting their social media accounts and website. We have some contests of our own we will be running, but since these contests will be at Market tomorrow, we will start ours on Saturday. Stay tuned! See you tomorrow at the RFM Information Booth! Ada
---