Street Beets March 14th, 2015: Beautiful Weather, Awesome Products, and a Vendor Map!
---
---
It is only our second Market of 2015! People are so happy we are back, and seem to love the new Downtown location at the Shrine Center. Of course we have changed our times 9am to 1pm. I noticed not as many customers came in for the first hour. Then it started getting busy. Thank you so much Regina for your amazing support of us and our new space!
Remember to check back here for our weekly map of the vendors! Here is 2015 March 14th Map if you want to print it off.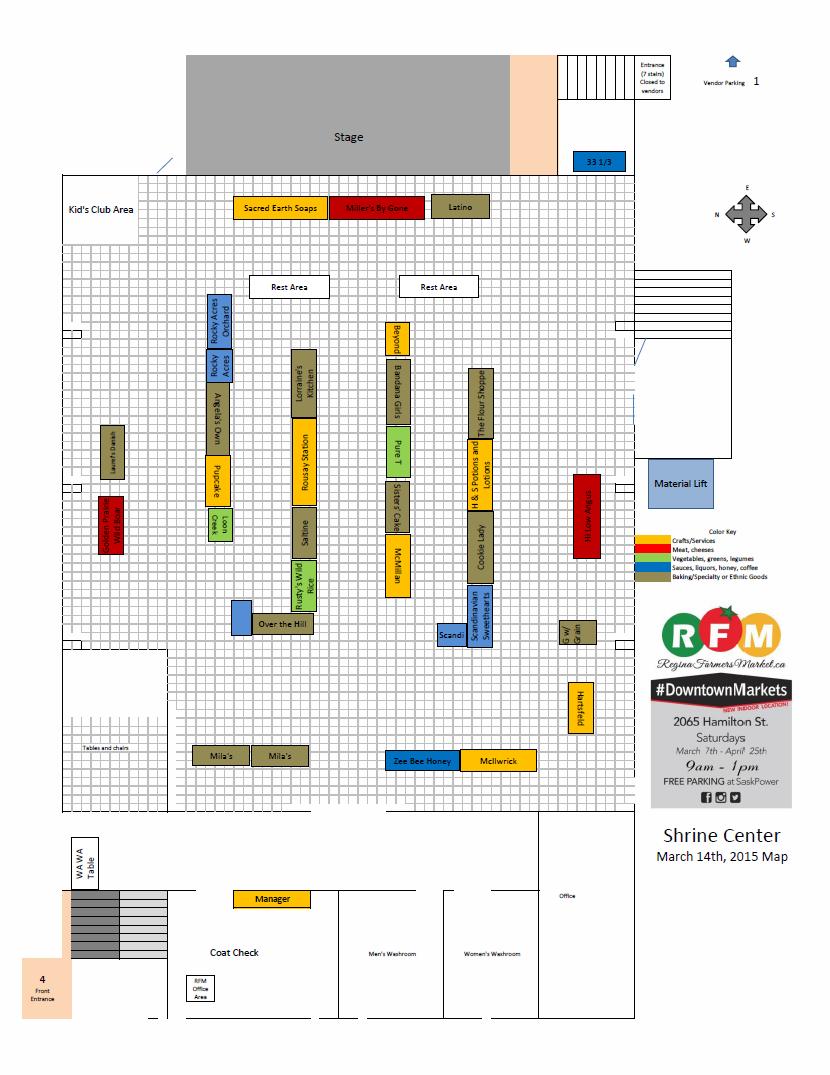 The media has been so kind to us, we enjoy such a great relationship with all of them. Thank you to the news agencies that showed up to the Market last Saturday. Below are links to the interviews.
We started off the week by talking about the great strides the City has made in their Downtown Neighbourhood Plan: http://www.leaderpost.com/Downtown+improving+step+step/10855614/story.html
http://www.cbc.ca/news/canada/saskatchewan/regina-farmers-market-kicks-off-new-season-of-food-and-fun-1.2985883
http://globalnews.ca/news/1870159/mom-makes-a-living-at-farmers-market/
http://www.leaderpost.com/Farmers+Market/10865880/story.html
http://regina.ctvnews.ca/video?binId=1.1165857
Leader Post also came in to take some product shots for a stand alone piece they are doing. That hasn't been posted yet!
2065 Hamilton Street
Saturdays, 9am to 1pm
until April 25th
Can't wait to see you tomorrow! Ada
---