Street Beets March 20th, 2014: Easter Eggs, New Vendors & Products in this Week.
---
---
Everyone was pretty shocked to wake up to lots of snow on the first day of Spring! This better melt by Easter. It is way too easy to find coloured eggs in the snow! By the way there are three vendors providing eggs to the Market tomorrow: Miller's By-Gone Farm, Ponderosa Alpaca, and Scandinavian Sweethearts. They are always happy to take clean used egg cartons from you. Last year I dyed some eggs for kids to decorate at the Market. I found I got very interesting colours from the brown eggs (which I had bought without opening the cartons at Market!).
Loon Creek Saskatoons are in with various sized bags of frozen Saskatoons. Soup...Simply will be in for her first Spring Market. Many of you have been requesting her as you have been running out of soup. RDeez is back from a long visit in Jordan. They have a new baby girl to meet her Jordanian relatives. We're so happy they have come back as they are part of our family too.
Please find a PDF of our Market map here.You can check back here the day before every Market as I plan to post a map. This will be convenient for you so you can see if your favourite vendors are in!
See you tomorrow. 9am to 1pm, 2065 Hamilton Street (the Shrine Center). Free Parking at the SaskPower Parking Lot just across the street.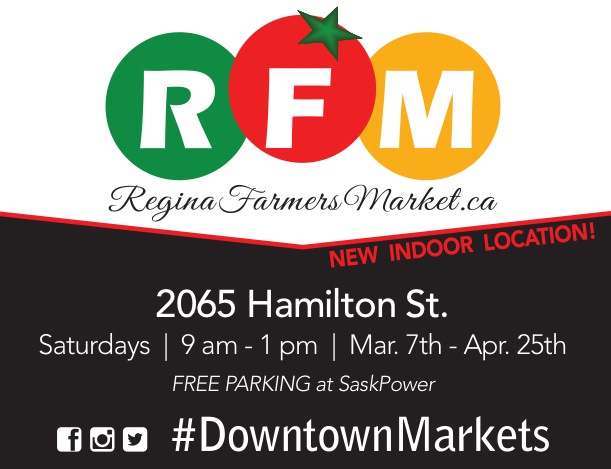 ---