Street Beets May 5th, 2015: Map and more Food Trucks!
---
---
Tomorrow you can have pulled pork to your heart's content, nachos, burgers, soup, sandwiches, poutine... Yes, you heard me right, Prairie Smoke & Spice, Nacho Fiesta, and Bon Burger are back. Mr. Spudds Poutiniere and Soup...simply had an awesome day on Saturday. Quite frankly they were run off their feet. I happen to know this is a big deal to our vistors and even our vendors. It is fun to decide what you want to eat every Market. The convenience of a quick meal is not lost on Downtown Workers!
The picture you see above is of pickled vegetables by Scandinavian Sweethearts. They sell these, pickled eggs, 10 flavours of Saskatchewan mustards, farm fresh eggs, sewing of home goods, and Viking Specialty foods. Synde and Amanda are located on the north side of the Plaza. They just improved their whole booth display with handmade red tablecloths. Drop by and say hello, tell them you like the look!
As promised here is the Market Vendor Map for May 6th, 2015. I plan to put one up the early evening before every Market, so check back often throughout the year. Until next Market, Ada.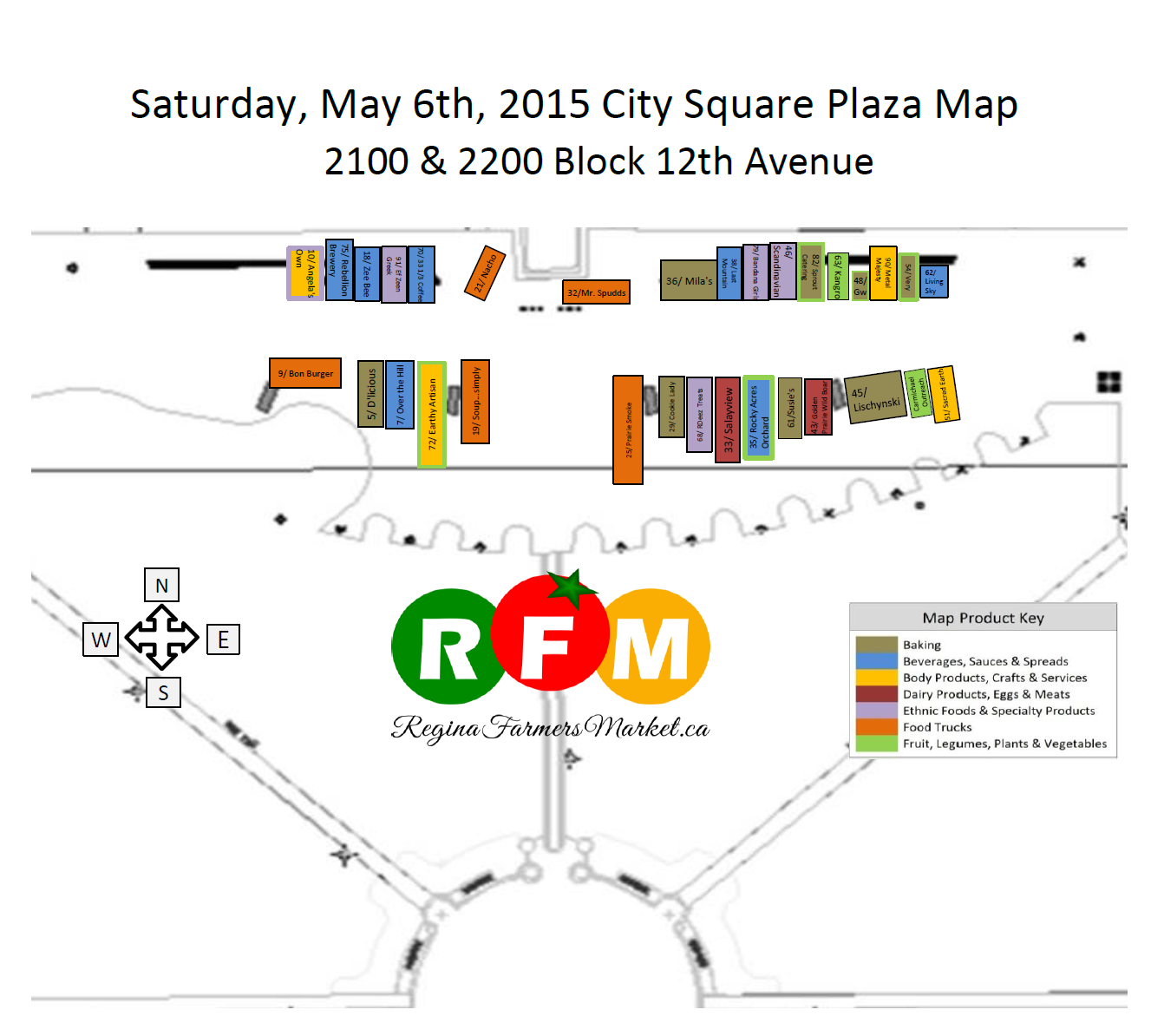 ---