Summer 2022: Attractions Pass
---
---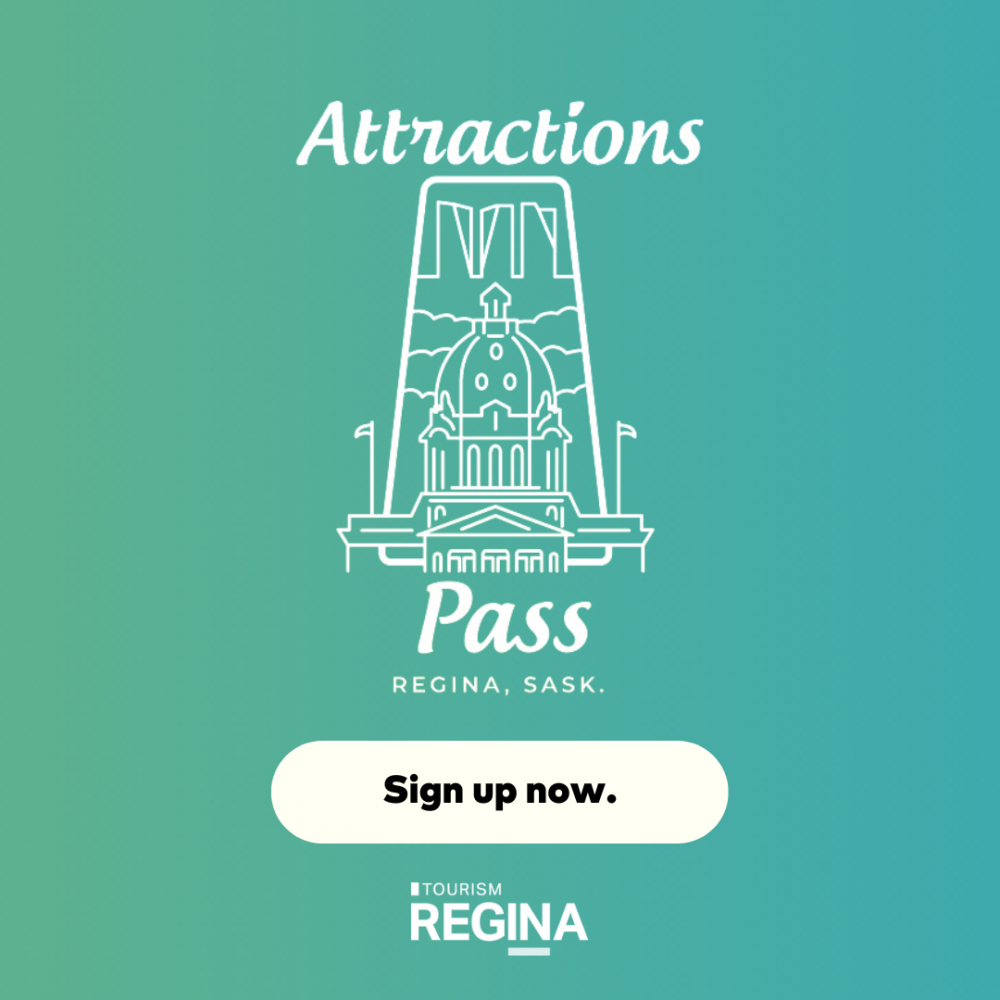 Have you heard about the Tourism Regina Attractions Pass?!
This summer, check-out x6 destinations on the Tourism Regina Attractions Pass and win a Homegrown Regina Campers Mug!
There are many cool programs, exhibits, and activites to check-out this summer in Regina, plus you can be rewarded for attending and having a good time! Win-Win!
How does it work:
Step 1: Get your digital "passport" from Tourism Regina website Here: https://tourismregina.com/explore/attractions-pass/

No App download required! It will be texted/emailed directly to your phone

Step 2: Receive your passport via text/email.
Step 3: Redeem your check-ins: When you attend each attraction, open the link and scan the QR code at eaach destination (GPS is a 4oom radius)

Visit x6 destinations on the circuit and your app will let you know when you've "completed your passport", and you can collect your FREE Homegrown Regina Mug at your 6th destination!
What check-ins are on the First Circuit? (See YQR 19+ Circuit)
Regina Farmers' Market --> At the Info Booth
Dunlop Art Gallery
Casino Regina
Mackenzie Art Gallery
RCMP Heritage Centre
Regina Floral Conservatory
What check-ins are on the Second Circuit? (YQR Family Fun Circuit)
Government House
Regina Public Library (Central Branch)
Royal Saskatchewan Museum
Saskatchewan Legislature Building
Saskatchewan Science Centre
Saskatchewan Sports Hall of Fame Museum
Wascana Place
Reasons to check-out the destinations:
Looking for a fun date-night?
Weekend Family Activity
Have Friends + Family visiting and want to take them to see Regina?
View local exhibits
Close and easy to access
Looking to get reacquanted with going out again?
Try local, and check-out Regina, there's lots to do!
Have questions? Email: [email protected] or stop in and visit us at the RFM Info Booth for more details!
---