That's a Wrap on 2020 Outdoor Markets!
---
---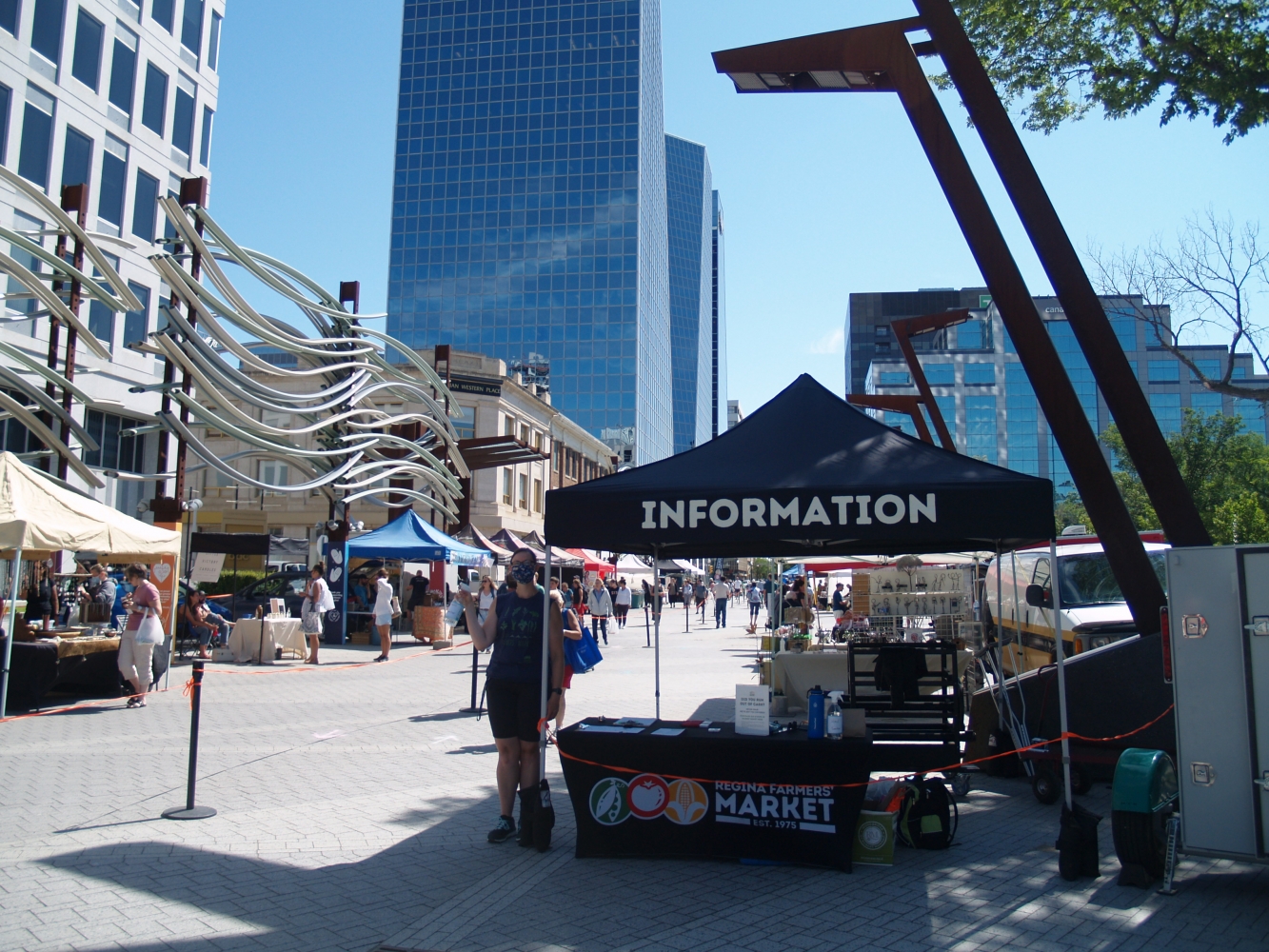 Thank-you to everyone who supported our Open-Air Markets at City Square Plaza this 2020 Outdoor Season!
COVID-19 may have delayed our opening date to June 20th this year, but we are grateful to have been able to partner with the Regina Downtown Bid and City of Regina to host markets at City Square Plaza until Oct. 31!
In a whirlwind year, we are pleased to have been able to offer a sense of normalcy and give the Greater Regina Area community access to local Saskatchewan food and goods. We understand things were modified with hand sanitizer at the entrance, arrows chalked onto the ground, and other changes, but the success of this year is largely credited to everyone who adapted with us to keep a safe environment for all. Our ability to keep continued access to the Saskatchewan-grown bounty of this growing season was a large indicator of a successful year. Our people continue to be a true marker of success for us and we are pleased to have had the opportunity to connect both in person, and via our online store this season.
Our RFM team remains hopeful for a vaccine in the near future and the opportunity to reconnect with our musicians, cultural dancers, and entertainers when it is safe to do so. Our tent and table have been moved to storage for the winter, but we are still optimistic on what is to come in the future.
To our customers, Thank-You for choosing local this year!
To our staff and volunteers, Thank-you for showing up, supporting one another, having a great attitude, and being open to change!
To our partners, Thank-you for the behind the scenes hustle and extra work to ensure we were in a position to operate safely.
Looking forward to our next season, and Cheers from,
The RFM Team
---