This Week at RFM: July 1, 2020
---
---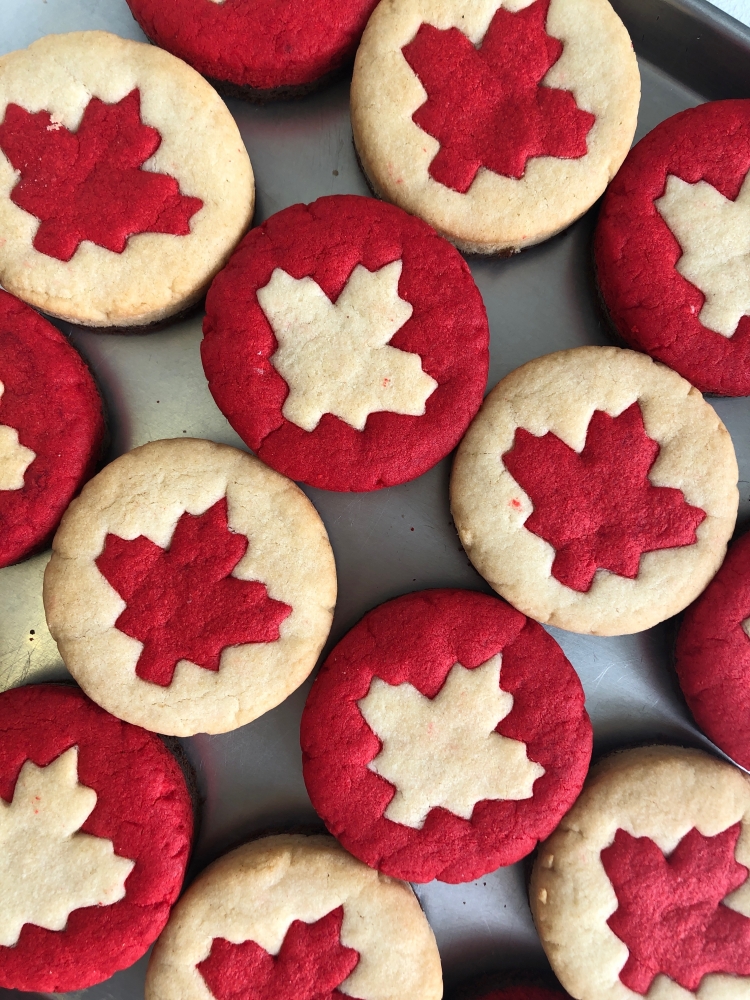 Celebrate Canada Day with the Regina Farmers' Market this Wednesday, July 1 at City Square Plaza! Dress in your red + white and say Hi to some of your favourite vendors!
Yes, Canada Day we will be open and in the full swing of things with our return to Open-Air Markets!
Although this year has been a bit unpredictable, The Regina Farmers Market (RFM) is thrilled to announce that our Open-Air Market will be up and running this Wednesday in the City Square Plaza! Celebrate Canada Day by supporting our local, Canadian businesses from 9am-1pm. Remember to show your love for our great nation by wearing our national colours, red and white!
Check out this throwback from Canada Day 2017!
Please note this year will be much less crowded.
We have a lot of exciting features added to this week's markets; Good Morning Springrolls have new takeaway options for fresh spring rolls ($2) available, we have a few new vendors joining, and expect to see lots of veggies returning!
We want to ensure everyone remains safe this season; therefore, we have new guidelines in place to decrease the spread of COVID-19. All of which will be listed below.
RFM Online Store:
The RFM team will continue to offer a contactless option to support the Saskatchewan economy! Our online store offers drive-though pick-up or contactless home delivery every Saturday!
A link to our Online Store can be found here: Link to Online Store
New Vendor Alert: Flatlands Wild Berries
If you were able to visit our open-air market last Saturday (June 27), you may have noticed a couple new faces. The RFM team is excited to announce a new vendor attending our Summer Markets: Flatlands Wild Berries! Owned and operated by sisters Jenna and Lindsay, they have developed the world's first commercially available products featuring the ancient superfood, Buffaloberries.
Although the North American fruit is scarcely heard of, Buffaloberries are packed with fibre, vitamins C and E, saponin, and many antioxidants. Buffalo berries contain one of the highest levels of Lycopene of any food- with up to 10x higher than tomatoes. Not only do these tiny berries aid in healthy cardiovascular health, but they have also been proven to slow cellular aging and prevent certain types of cancers. Once popular with North American Indigenous peoples for its medical properties, the locally-grown fruit is predicted to becoming the world's next superfruit by Business Insider.
The Emerald Park sisters have developed two revolutionary products, buffaloberry puree and dried flakes, which are vegan, allergen free (nuts, gluten, soy, lactose and eggs), non-GMO, includes no added sugars, free from chemicals and preservatives, and hold the same nutrition levels as fresh berries. Buffaloberry flakes can be added to yogurts, cereals and homemade granola bars; while the sisters highly recommend using the puree into smoothies, chai pudding, and sauces.
Stay tuned to the RFM social media pages for up-to-date information on Flatlands Wild Berries' outdoor market appearances!
Spring Creek Gardens Kick off their 2020 Summer Season with the RFM
You can't think of the Regina Farmers Market without visualizing vegetables- which is why the RFM team is excited to announce Spring Creek Garden is back this week! Dan and Chelsea are the third generation of Erlandsons producing high-quality, nutritious vegetables to the Canadian market.
Dan began his gardening career at 16 and took over the family business once achieving his university degree in Agriculture Business. Dan currently runs the farm with his wife, Chelsea, and their young daughter.
Their dedication to sustainability and fresh, high-quality goods has led them to be the recipients of the 2016 Saskatchewan Outstanding Young Farmers Award. The Erlandsons are highly driven to supply Saskatchewan residents with local, fresh produce by washing and packaging all products within 48 hours of harvesting. They offer many outlets for consumers to conveniently pickup nutritious produce; including a Saskatoon storefront, appearances at both Regina and Saskatoon farmers markets, and sales to local wholesalers. Spring Creek Garden is currently one of sixteen members of the Prairie Fresh Food Corporation, which supplied Federation Cooperatives Limited (FCL) with farm fresh produce.
Stay tuned to the RFM social media pages for up-to-date information on Spring Creek Garden's outdoor market appearances!
PSA: Good Morning Spring Rolls will be serving Hot, Crispy SpringRolls for Take-away
If you were able to attend our Saturday Open-Air Market, you may have seen a new feature added to Good Morning Springrolls' booth. Owners Lydia and Ponziano now offer hot and crispy spring rolls available for takeaway at every Saturday Open-Air Market.
These vegan, ready-to-eat favourites are selling for just $2/each. Lydia and Ponziano are still selling frozen products in both vegan and gluten free options.
Stay tuned to the RFM social media pages for up-to-date information on Good Morning Springrolls' Outdoor Market appearances!
Market Etiquette:
While we are very pleased to be returning to open-air markets, our team is still aware that we are currently operating under a Global Pandemic. With this in mind, our priority remains ensuring our community has access to local, Sask-Grown food and feels safe by using our services. For those ready to attend our open-air markets, please read through our guidelines below before attending. For those more comfortable to continue using our online store, we will continue with Drive-through pick-up and contactless home delivery on Saturdays.
---