This Week at RFM: June 27, 2020
---
---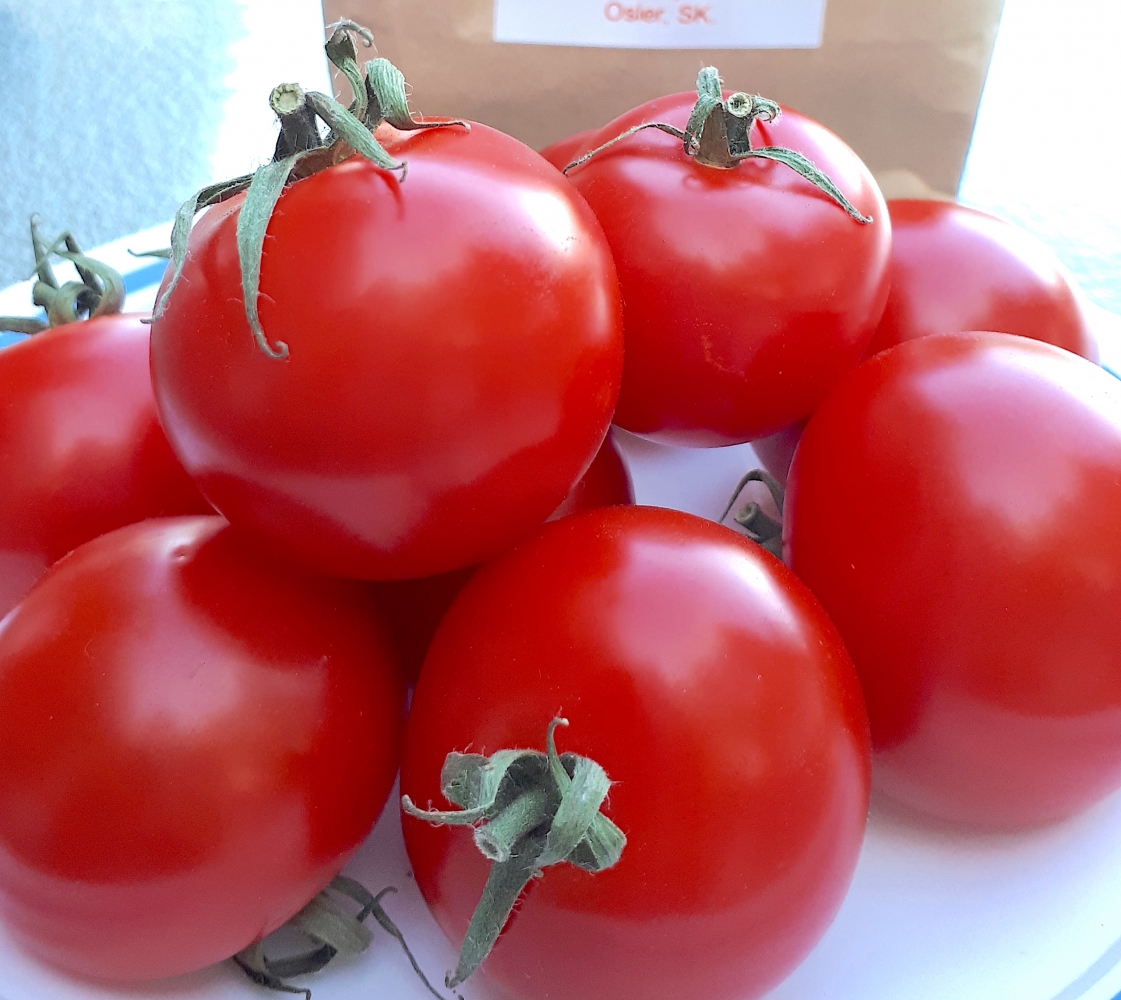 Open Air Summer Markets Return to City Square Plaza!
Open-Air Summer Markets AND Our RFM Online Store are OPEN; with some new improvements since we saw you last!
We are excited to welcome you back to Open-Air Summer Markets at City Square Plaza beginning Saturday, June 20, 2020 with plans to continue until Oct. 10, 2020! Open-Air Summer Markets will take place every Wednesday and Saturday from 9am-1pm at City Square Plaza- Rain or Shine!
It's safe to say 2020 has posed many unexpected challenges globally, but here in Saskatchewan we are fortunate to have recently entered into Phase 4.1 of the Provincial Government's COVID-19 economic Re-Open plan. As we progress further into re-open plans it may seem like the threat of COVID-19 is behind us, but the Regina Farmers Market (RFM) team's top priority continues to be safety when visiting our Outdoor, Open-Air Summer Markets this season.
Open-Air Markets will feature a variety of vendors to provide a full range of products for shoppers to choose from; stay tuned to our social media pages for week-to-week detailed vendor attendance. Markets are located in the City Square Plaza on Wednesdays and Saturdays from 9am to 1pm. Different from previous years, there will be two designated entrances into the market where the number of customers entering will be recorded to maintain capacity limits.
Entrance #1: is stationed on the corner of Lorne Street and 12th Avenue; across the street from the Regina Central Library.
Entrance #2: is stationed on the corner of Scarth Street and 12th Avenue; across the street from O'Hanlons Pub.
Open-Air Market Etiquette:
Please be aware that any person exhibiting symptoms of COVID-19 will be asked to leave immediately to keep the Regina community safe. As well, the RFM team has implemented many measures to increase physical distancing reduce high-touch surface areas between patrons and vendors:
To ensure physical distancing:
· Directional arrows and dividing ropes are placed to establish one-way foot traffic throughout the market
· Only one member from each family to approach vendor tables
· Limited customer capacity permitted into the market
· Shoppers are discouraged from gathering or meeting inside the market
To decrease the probability of cross-contamination:
· Hand sanitizing stations are available throughout the market
· Customers are strongly discouraged from touching vendor products
· Digital payments are preferred. Most vendors are able to accept interact and/or credit payments
· Face masks are greatly encouraged to be worn at all times within the market by both vendors and shoppers
· Beverage and food sampling are not permitted
· Reusable bags, cups and containers are not to enter the market
To increase cleanliness and sanitation:
· Dogs and other pets are not permitted into the market
· Public washrooms will not be available
· Food purchased from vendors or food trucks cannot be consumed on-site. Products will be packaged for takeaway only
RFM Online Store:
How does this re-open of markets affect the RFM Online Store? Good news, the RFM Online store will continue to operate as normal in addition to open-air markets. Online Orders are open Monday at Noon and Close Thursday at Noon. Then all online orders are distributed on Saturdays with contactless home delivery or drive-through pick-up at Douglas Park (3025 McDonald St.)
Link to RFM Online Ordering can be found here: Link to: RFM Online Store
Veggie Update:
We have Tomatoes! The greenhouse at Floating Gardens is full of tomatoes and they have lots available on the RFM Online Store! Remember orders are due Thursdays at Noon!
For those wondering about the rest our veggies:
Last week many of our farmers were hit with hail and high winds that damaged market crops. On behalf of our vendors, thanks for your patience while they have spent some extra TLC in the gardens this week!
Good news, vendors have also said they are ready to return and fill the market tables starting this Saturday! (And our virtual store next week!)
---