This Week at RFM: Saturday, Feb. 1
---
---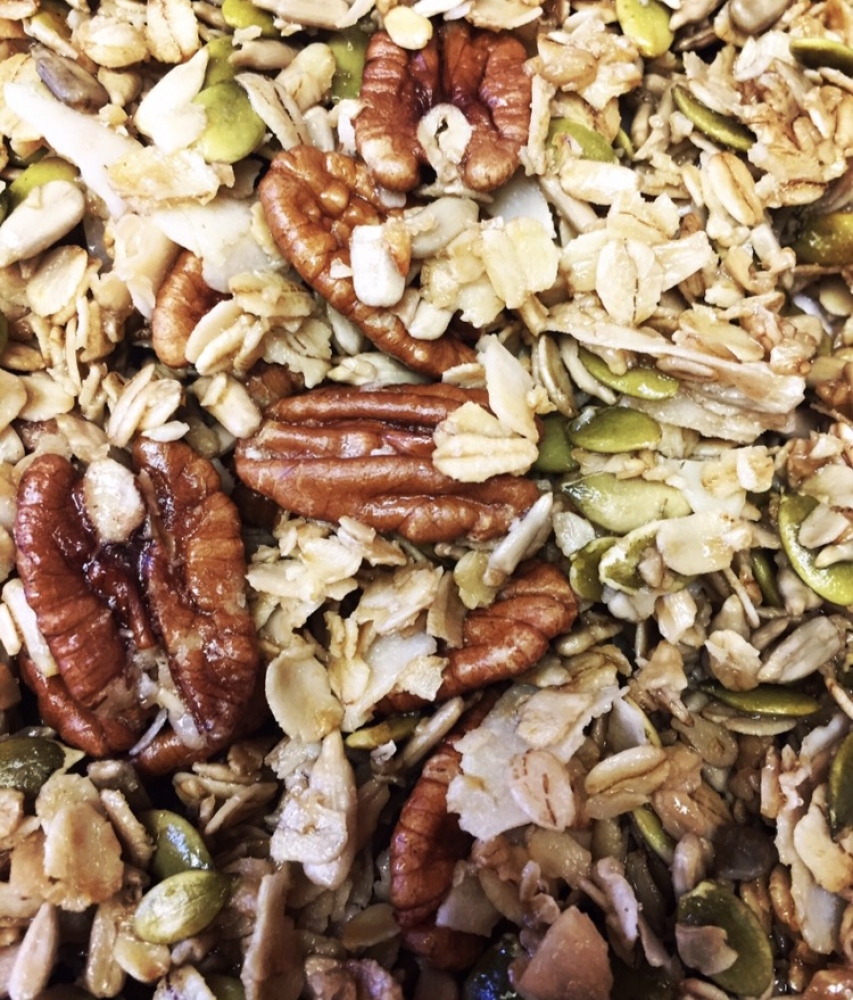 Indoor Markets Continue! This Saturday Feb. 1, 9am-1pm at the Core Ritchie Neighbourhood Centre (445 - 14th Ave)
Feb. 1 Winter Highlights:
Sask-Grown Veggies, Fresh Coffee Grounds and Beans, Farm Eggs, New CYBR Lemonade, and Mix Small Batch is back with their popular Granola!
Don't forget to check out our weekly regular vendors for fresh farm products, dips, marinades, baking, treats, appetizers, soups, jewelry, soaps, lotions, and more!
Family Friendly:
- Free Kids Craft Club: Visit our Craft Table and make a free craft while you're at the market
- Bring your Skates: There is a free Outdoor Skating Rink, fully equipped with lighting and hockey nets!
- Stop in at the RPL: Free Storytime Programming scheduled from 945- 1130 at our neighboring Prince of Wales RPL Branch
Pleased to Welcome Duck Mountain Coffee Roasting Co.
This Saturday marks owner Deanna Ratcliffe's first Regina Farmers' Market where she will be supplying fresh roasted coffee beans.
Deanna's journey as an entrepreneur began when she was nineteen working with her family to open Regina Equestrian Centre Ltd., on Pinky Rd. She is no stranger to hard work, and in addition to her equestrian roots has found herself immersed in roasting fresh coffee beans.
This passion project began with a mentorship from a roaster in Banff, where she learned the techniques, process, and benefits of brewing freshly roasted coffee. Her beans are 100% Arabica Brazilian and dependent on their specific region give off different aromas and flavours through the roasting process. Beginning in 2019 Deanna and her husband Rod took on the project of roasting coffee beans and soon realized there was a demand for freshly roasted coffee beans here on the prairies. This has prompted her to apply to become a vendor with the Regina Farmers' Market, and we are excited to feature Duck Mountain Roasted Coffee Beans for the first time at our Indoor Markets.
You can help support her local company at the Regina Farmers' Market this Saturday and by following Duck Mountain Coffee on Instagram and Facebook.
Flok Rewards:
As mentioned in last week's post, we want to remind you to redeem your Flok Rewards from the Flok Rewards' App prior to its deactivation effective March 1, 2020. We will continue to honor these Market Rewards up to March 1, 2020.
We understand there have been some technical difficulties with the App as of recent which we have learned has been software issues outside of the Regina Farmers' Market control. We apologize on behalf of Flok for this disservice. Should this be of concern to you, please e-mail
[email protected]
or stop by at Saturday's Market for us to alleviate the situation in person the best we can. We appreciate your continued support and patience as we navigate this transition out of Flok Rewards.
Respectfully,
The Regina Farmers' Market Team
---