This Week at the RFM: July 23, 2020
---
---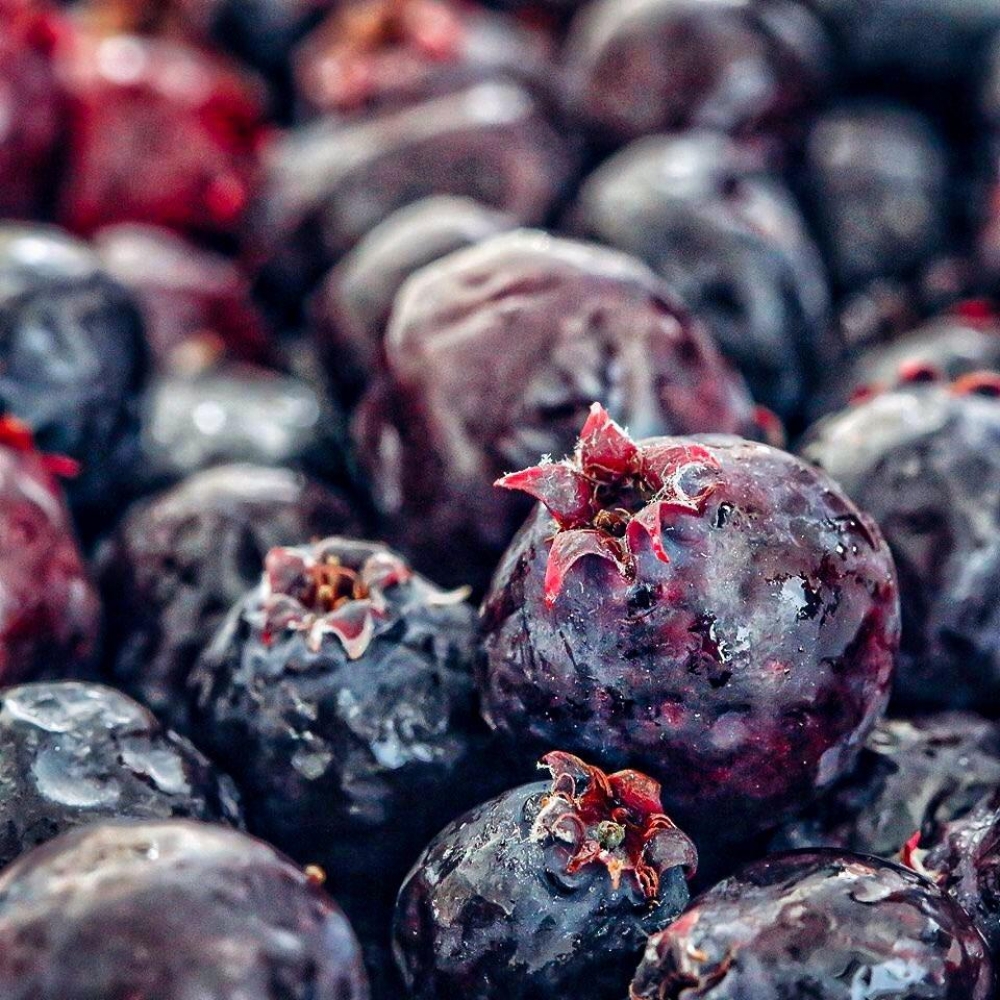 This Week at the RFM: July 23, 2020
Get ready for homemade pies, syrups and jams- fruit season has finally begun!
Expect to see lots of cherries, apricots, saskatoon berries, strawberries and raspberries available this week at our Open-Air Markets Wednesday and Saturday from 9am-1pm in the City Square Plaza. Stop by Country Breeze Berry Farms, Over the Hill Orchard, Rocky Acres Orchard and Kim's Fresh Fruit for Canadian-produced hand-picked fruits; make sure to arrive to early as the flavourful treats sell out fast!
_____________________________________________________________________________
Vendor Feature: Little Victory Candles
Photo: Little Victory Candles New Scents at 2020 Open-Air Markets
So much has been happening over at Little Victory Candles' booth. Not only have they introduced new celebratory labels to customize their clean-burning candles, but they've also re-introduced 8 mind-blowing scents!
Unleash the outdoors with one of their musky, woodsy scents, such as:
· Soyance helps you live out your inner-hippie with it's earthy, yet slightly-sweet blend of champa, tobacco and sandalwood
· Elon's Musk combines the fresh scents of rosemary and peppermint with the muskiness of champa for a subtle masculine aroma
· Cottage's woodsy combination of pine, cedar atlas and sandalwood takes you right back into nature.
Anyone interested in something sweet? Check out these three new scents:
· Mellow Marsha is the perfect combination of vanilla, sandalwood and bourbon for a subtle sweet aroma.
· Beach Bum will remind you of the perfect summer treat. Its blend of pineapple, mango, vanilla and blood orange will make you wish you were tanning on the beach.
· Cinnamon Spiced Vanilla Bun of Merriment combines the two best scents of any local bakery: vanilla and cinnamon.
Can't choose between floral or citrus? Little Victory Candles has got you covered.
· Flora perfectly combines the floral scents of lavender, bergamot and orange blossom with soothing chamomile for a relaxing fragrance.
· Citrus + Sage will always make a room smell fresh with its summer citrus scent.
Over at Little Victory Candles, Lucas and Julia want to help you celebrate every little victory in your life. You can now add a celebratory sticker to any of their hand-poured, soy candles! A few of the options include "Let's Party", "Congratulations" and "Happy Birthday".
For up-to-date information on Little Victory Candles' Open-Air Market attendance, stay tuned to the RFM social media pages!
______________________________________________________________________________
Vendor Feature: Sacred Earth Soaps
Photo: New! Fresh Mango Soap from Sacred Earth Soaps
Next time you're at the RFM Open-Air Market, make sure to stop by Sacred Earth Soaps and check out their feature summer soap: Fresh Mango! The rejuvenating hand soap blends grapefruit, ylang ylang and cinnamon for a fresh, summer scent.
Laura and Jordan handcraft each product; steering clear of any artificial colours, fragrances and preservatives. Their focus on organic, fair-traded ingredients encourages people of all skin types to enjoy their products, even those with sensitive skin. Their mild soaps not only lather well, but last substantially longer than conventional soap bars.
Sacred Earth Soaps' products are available on both the online store and in the Open-Air Markets. Stay tuned to our social media for up-to-date information on vendor appearance at our outdoor markets.
­­­______________________________________________________________________________
New Online Store Product! Atomic Grape Soda and Vanilly Cherry Super Nova Soda - From Paperback Bev Co.
Photo: New Atomic grape + Vanilla Cherry Sodas from Paperback Bev. Co
Cool off this summer with Paperback Beverage Co.'s new Cyberpunk soda flavours! Judd and Ryan recently released two caffeine-free, cane sugar flavours: Atomic Grape and Vanilla Cherry Super Nova. Great as a cocktail mix or straight from the can, Atomic Grape's refreshing, fruity taste is great on a hot summer day; while Vanilla Cherry Super Nova uniquely combines the flavours of cream soda and Dr. Pepper.
Both new flavours are available on our RFM Online Store ONLY, along with Cyberpunk's stevia-sweetened favourites: Lemonade and Iced Tea. Make sure to place your orders between Monday and Thursday at noon, so they're ready for Saturday's contactless home delivery or pick-up at either City Square Plaza or Douglas Park.
______________________________________________________________________________
New at Open-Air Markets: Good Morning Springrolls adds Popsicles!
Photo: New Grape Popsicles at Open-Air Markets. July 2020.
Can't seem to beat this hot Saskatchewan weather? Stop by Good Morning Springrolls' Open-Air Market booth this week and try their new hand-crafted grape popsicles! the popsicles are created with the juice from Lydia's home-grown grapes, water, lemon juice and a little sugar for sweetness. Stay tuned to our social media pages for up-to-date information on Good Morning Springrolls' attendance at our RFM Outdoor markets.
_____________________________________________________________________________
---