This Week at the RFM: Saturday, Feb. 22
---
---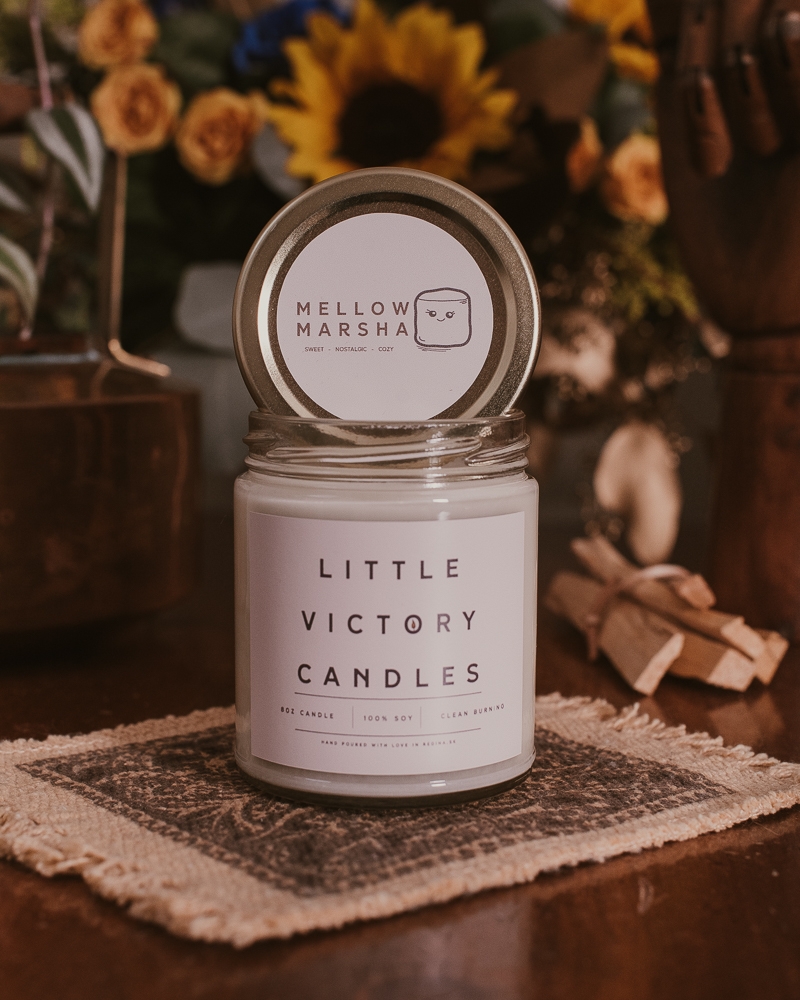 This week at our RFM Indoor Market we welcome New Vendor: Little Victory Candles. See us this Saturday, Feb. 22 at the Core Ritchie Neighborhood Centre (445-14th Ave) from 9am-1pm.
New Vendor: Little Victory Candles
Meet Julia and her partner Lucas, owners of Little Victory Candles. They are excited to offer luxury and sustainable soy candles for their first Farmers' Market this Saturday, Feb. 22.
Why Choose Soy?
Soy is a clean burning alternative to paraffin wax and will last you much longer. (LVC candles will give you up to 50 hours of burn time)
This team began working together as wedding photographers and came to realize their shared idea that all little victories in life should be celebrated. Candle lovers themselves, they found extreme joy in coming home to light a candle and relax. A little victory. Their wish for you, to enjoy life's little moments, the little victories.
Little Victory Candles also recognizes the impact of local community and a portion of proceeds from every candle will go into funding SK community initiatives. We are looking forward to having them at the Regina Farmers' Market and hope you'll join us in welcoming them to our local community.
Nana K's Vendor Special Menu:
* Sauerkraut Pierogi Turnovers
Featuring Mother Hubbard's Saurkraut
* Spicy Eggrolls
Featuring Cheang's Sinofood
* Parsnip and Pear Muffins
Featuring Waldeck Farms Parsnips
*Assorted Classic Savoury Pies
Featuring Nana K's Classic Savoury British Pies
Featuring: Mother Hubbard's Cupboard:
"Is the lady who sells beetniks here today?"
We've been asked this question countless times at the RFM Info Booth, and for good reason: they're delicious! The lady in question is Darlene (aka Mother Hubbard), and she's been selling 'yummy-licious Ukrainian dishes' at the market for the past 18 years. Hailing from Hubbard, SK, Darlene has been a Saturday market staple, selling homemade comfort food with a smile.
What's in Mother Hubbard's Cupboard? Everything from borscht and beetniks to cabbage rolls and perogies; all of Baba's classic dishes. All of Mother Hubbard's products are from recipes handed down from at least three generations – with a bit of tweaking along the way.
Darlene's favourite aspect of being a market vendor is the unity of family among the vendors and the uplifting and energizing atmosphere created from a plaza full of vendors and customers looking for their favourite products. Additionally, with all the variables that come with being a market vendor (weather, ability to make it to markets, etc.) Darlene finds that being a vendor is never boring.
You can find this wonderful member of the RFM vendor family at most Saturday markets during the summer season!
Kid- Friendly Atmosphere:
Kids Club Craft
Don't forget to check out our weekly Kids Club table inside the Market! This week Kids can come down and make their Roman Mosaic Tile Crafts! Did we mention it is free!?
Bring your skates!
There is a free outdoor skating rink at our location. Join the fun, then come inside to warm up and grab a bite to eat!
RPL Prince of Wales Branch:
Remember to pick-up your weekend reading with a stop at the library!
Free Cookies!
The Cookie Lady has a free bag of broken cookies to give away to the first person ­­who inquires. Will it be you?
---