This Week at the RFM: Sept. 8, 2020
---
---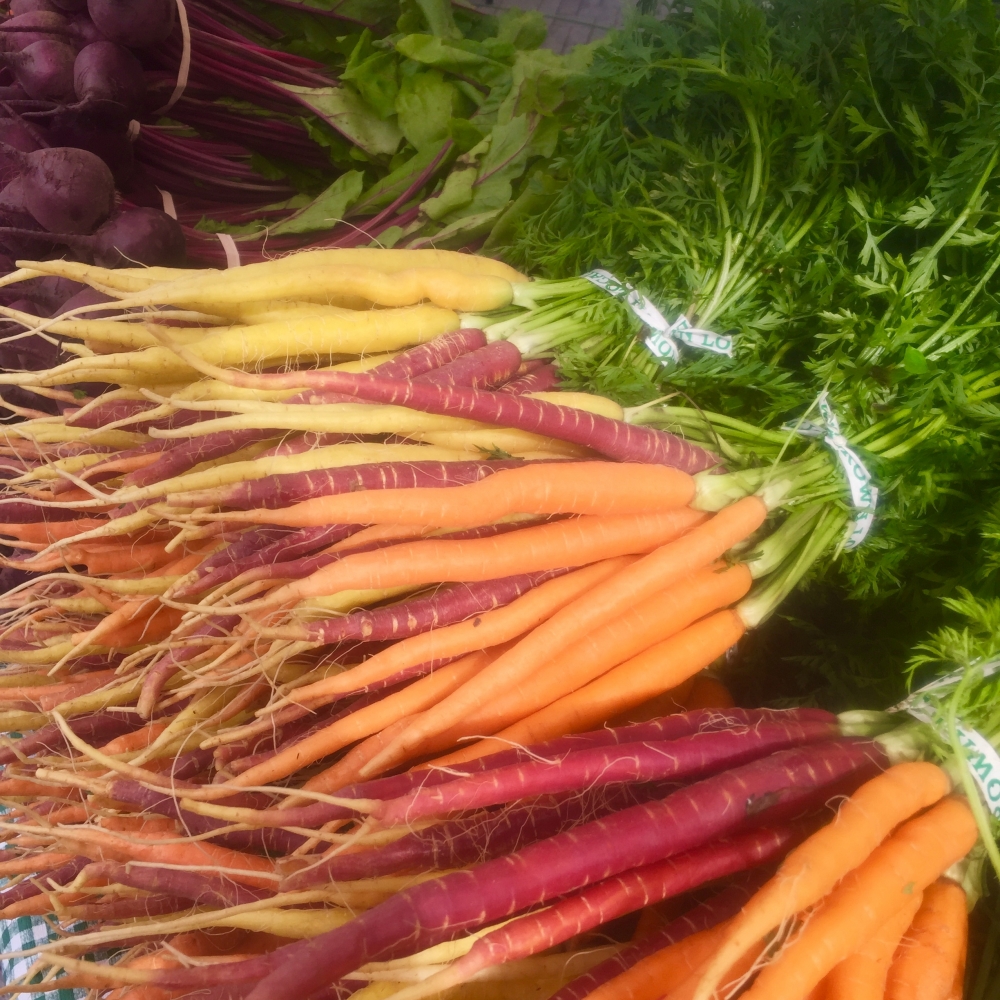 Fall Season is officially here! Today marks the first day kids go back to school, and the first week our farmer's are being faced with over-night frost. As our local community settles into a new Fall routines, our goal at the Regina Farmers' Market continues to be keeping local, Saskatchewan food accessible in a safe environment. As the leaves begin changing colour, our RFM Team is excited to share the reasons we can safely love fall at the Regina Farmers' Market.
Some of our favourite reasons we love to welcome fall:
(1) Squash Season!
Whether you are looking forward to carving pumpkins with those in your "COVID-19 bubble", preparing spaghetti squash and meatballs, or roasted butternut squash soups, you can be sure to find something that will warm up your kitchen! Alternatively, if you prepare to eat rather than cook, be sure to check out our vendors selling prepared soups including Angela's Own and Stuff Yourself Soup Co.
(2) Fall Foliage + Veggies: Reds, Oranges, and Yellows oh my!
Not only are the leaves gorgeous when out for a fall walk, but so are our vendor tables! You will find many of our farmers' tables heaping of Fall Harvest veggies including, multi-colored carrots, beets, tomatoes, zucchini, potatoes, apple season, beans, onions, brussel sprouts, and more! Be sure to see Heliotrope Organic Farms, Southland Colony, Waldeck Colony, Lincoln Gardens, Spring Creek Gardens, and more!
(3) The Return of pickled goods:
Have you tried Rocky Acres Orchard pickled carrots? Or Scandinavian Sweethearts Spicy Bean Dills? Next time you're at the market be sure to stop by and try some of the highly sought after pickled carrots and Spicy Bean Dills! (Our advice is buy two, one for you, and one for everyone else who wants to share one!)
(4) Fall Baking Flavours
For all the Pumpkin Spice lovers, the time is here! Stay tuned as our local bakers gain access to fresh pumpkin to be brought into their baking! Not into Pumpkin? No problem! It's also apple season, so be prepared to treat your taste buds!
Wondering where and when to get in on the Regina Farmers' Market Fall action? We have Two Options:
(1) Attend Open-Air Markets from now until Thanksgiving every Wednesday + Saturday at City Square Plaza from 9am- 1pm
(2) Shop our Virtual RFM Online Store with Contactless Home Delivery or Drive-Through Pick-up's on Saturdays Only!
---