This Week at the RFM (Wed July 24, Thurs July 25 & Sat Jul 27)
---
---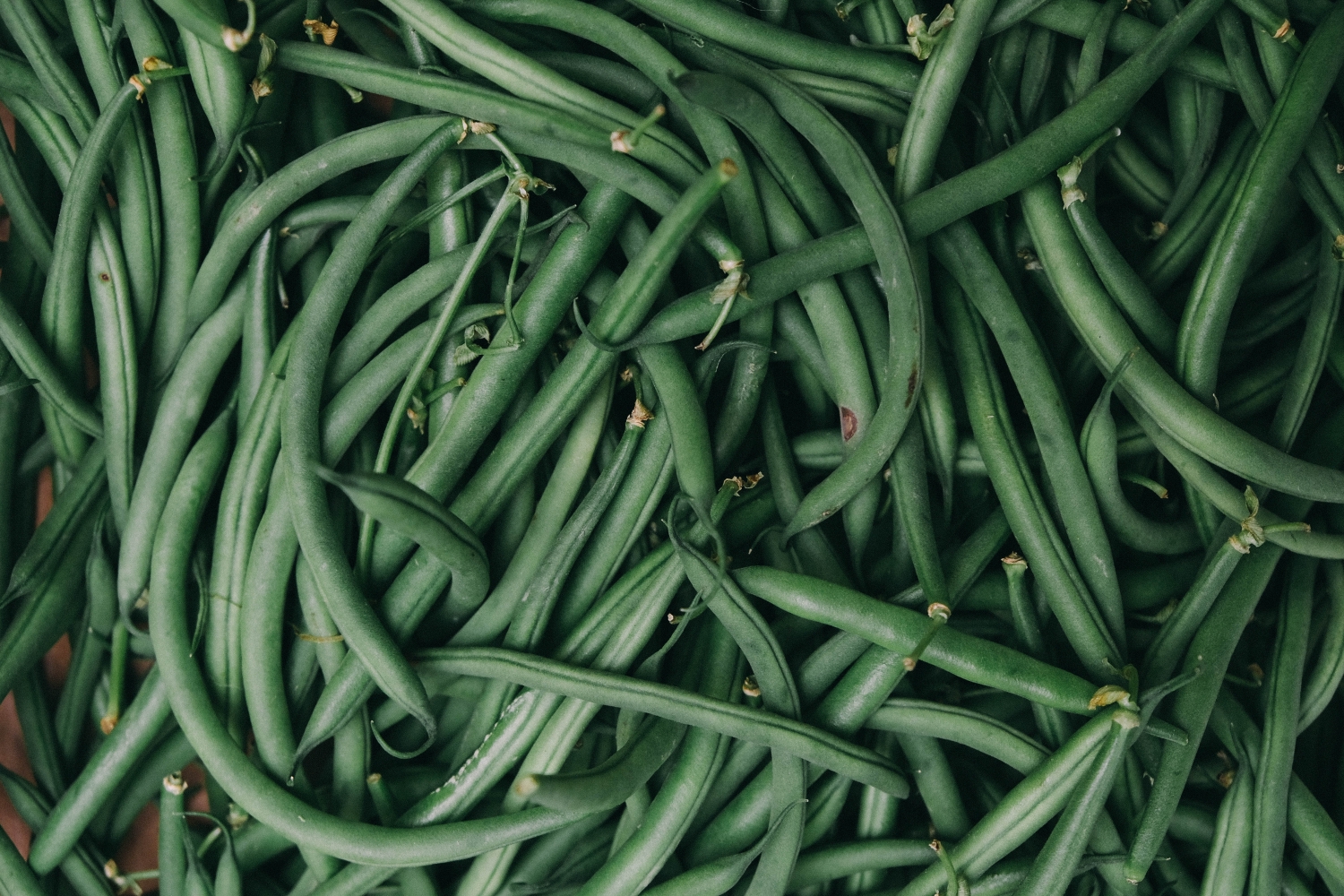 This week you can find us on City Square Plaza on Wednesday, July 24 and Saturday, July 27 from 9 am to 1 pm. PLUS, visit us at Summer Evening Market on Thursday, July 25, from 4 to 9 pm (and EVERY Thursday evening until the end of August)!
What's in season RIGHT now (and where can I find it)?
Customer Reward (July 24) - 29 Eleven
Summer Evening Market Culinary Battle… RFM Style
Customer Reward (July 25) - Bon Burger
Community Building
Customer Reward (July 27) - Sweets by Tsina
Click the dates below to visit our Market Calendar and see a Market Map complete list of scheduled vendors (updated the evening before market):
Wednesday July 24 (9am-1pm)
Thursday July 25 (4-9pm)
Saturday July 27 (9am-1pm)
What's in season RIGHT now (and where can I find it)?

Beans will start to hit the Plaza this week…look for them in greens, yellows, and purples!
Garlic – Many of you have asked when The Garlic Garden will be back with their fresh garlic harvest! While we don't expect Anna back until the beginning of August, rumour has it that fresh 2019 garlic is popping up at the market. Make sure to check out Heliotrope and Waldeck for some of the earliest!

Honey – wait, honey has a season??? You bet it does! Saskatchewan bees have been hard at work this summer, and we're starting to benefit from the fruits of their labour! Visit the RFM's honey producers this week (including Howland's, Peregrine Farm, and Zee-Bee Honey) and you'll probably find some freshly extracted honey. (PRO TIP: honey is one of the longest lasting products out there, so it's perfect to buy it in bulk! It'll keep forever, and bigger containers are more cost effective than small ones! Plus, buying a large tub of fresh liquid honey at this time of year and freezing it in smaller containers will help avoid the common problem of crystallization!)
Peaches – It's hard to believe it, but this Wednesday we'll see the first BC peaches arrive at market. Visit Kim's Fresh Fruit and pick up some early Redhaven clingstone peaches this week!
Customer Reward (July 24) - 29 Eleven
If you've got a thing for succulents (or just a not-so-secret plant addiction), then a stop at 29 Eleven is in your future. New to the RFM this year, 29 Eleven makes homemade three-step cement planters in a range of colours and tones to suit any décor.
Owner Natalie Mollison makes the planters in her garage, basement, and kitchen, and each pot is planted with succulents or tropical flowers. Additionally, pots are also sold without plants for a cute way to organize your goods.
Stop by 29 Eleven the next time you're looking for a way to brighten up a room or organize a desk! PLUS if you've collected 20+ RFM Customer Reward punches (powered by the Flok app), you can redeem them on Wednesday July 24 for a FREE $10 item or $10 off a larger purchase.
Summer Evening Market Culinary Battle… RFM Style
At Summer Evening Market this Thursday, July 25th, we'll be hosting our first ever Culinary Battle! Using secret ingredients found at RFM vendors, three very talented chefs will prepare dishes that will be judged for their creativity, taste, and presentation.
Schedule of Events:
Battle 1 (4:00-5:30 pm): Mariana Brito VS Roberto Flores de la Cruz (hosted by Josh Miller)
Battle 2 (5:30-6:45): Josh Miller VS winner of Battle 1
About the Contestants:
• Mariana Brito is a local food legend. Her passions show as she reinvents authentic Mexican food
using local prairie ingredients. This culinary mastermind is the driving force behind The Backyard
and Malinche and is a champion of local eating while creating beautiful (and delicious) food.
(Instagram @chef_marianabrito and @malincheyqr)

• Roberto Flores de la Cruz started cooking in Mexico in 2007 and brought his talents to Canada in
2015. By day, Roberto works at the Hotel Saskatchewan, but he also moonlights as the operator
of the El Tropezon food truck serving authentic Mexican cuisine at the RFM.
(Instagram @roberto_tropezon and @tropemxfood)

• Josh Miller is a home chef who made it all the way to the Top 3 of Master Chef Canada Season
6! He's got deep prairie roots and consistently delivers simple yet elegant dishes using local
ingredients.
(Instagram @beardedprairiechef)
In addition to this special culinary event, here's what you can expect at this week's Summer Evening Market:
4:00-9:00 pm: local shopping, supper, and drinks (including alcoholic ones in our licensed area, sponsored by District Brewing Company)
4:00-7:00 pm: RFM Culinary Battle (This special event will take the place of live music this week ONLY, with weekly concerts resuming next Thursday August 1)
7:00-8:00 pm: Sound off Yoga in the Park, hosted by Zenhouse Productions
7:00-9:00 pm: Salsa lessons and dancing, hosted by the Regina Salseros
Customer Reward (July 25) - Bon Burger
Among the fleet of food trucks at the RFM, Bon Burger has been a staple at outdoor markets for the past few years, in addition to popping up at various other functions and events in Regina. Owned by Shirley Wellman, Bon Burger has been serving up classic food truck fare since 2015.
Among the menu items at the truck you'll find burgers, hot-dogs, poutine, and more. Bon Burger works with many local suppliers to source products and ingredients for their menu; including sourcing beef from Dan Howell of Hi Low Angus (another RFM vendor) and buns from Cathedral Bakery. Sauces (like the tzatziki for their Greek poutine) and gravy are also scratch-made on the truck.
Stop by Bon Burger for your next Wednesday or Saturday lunch – or Thursday supper! PLUS if you've collected 20+ RFM Customer Reward punches (powered by the Flok app), you can redeem them on Thursday July 25 for a FREE Bon Burger.
Community Building
We love to welcome non-profit community groups to the farmers' market! This week, please be sure to visit:
• Canadian Blood Services (Wed, Thurs) (NOTE: on site blood typing is available on Thursday evening!)
• Saskatchewan Brain Injury Association (Wed, Sat)
• CIBC Run for the Cure (Wed, Thurs)
• Summer Bash (Wed)
• Regina International Film Festival & Awards (Sat)
• Rebel's Cheerleading Demonstration (pictured here) (look for them in the northeast quadrant of Victoria Park!)
Customer Reward (July 27) - Sweets by Tsina
Macarons have become quite a popular and trendy treat recently, and this year the French sweets made their way to the RFM via new vendor Sweets by Tsina. Offering a range of flavours from strawberry to Oreo to fruity pebbles, their colourful display has become an eye-catcher at markets.
Behind it all is owner Judith Magsaysay, a self-taught baker with a passion for creating delicious homemade pastries and macarons. Together with her husband Paul and 'Little Boss' Gabrielle, she searches for and creates the perfect recipes using only high-quality ingredients; drawing inspiration from French, American, and Filipino sweets.
Satisfy your sweet tooth with a macaron at your next market! PLUS if you've collected 20+ RFM Customer Reward punches (powered by the Flok app), you can redeem them on Saturday July 27 for a half dozen macaroons ($12 value) at Sweets by Tsina!
---