This Week at the RFM (Wed, Oct 2 & Sat, Oct 5)
---
---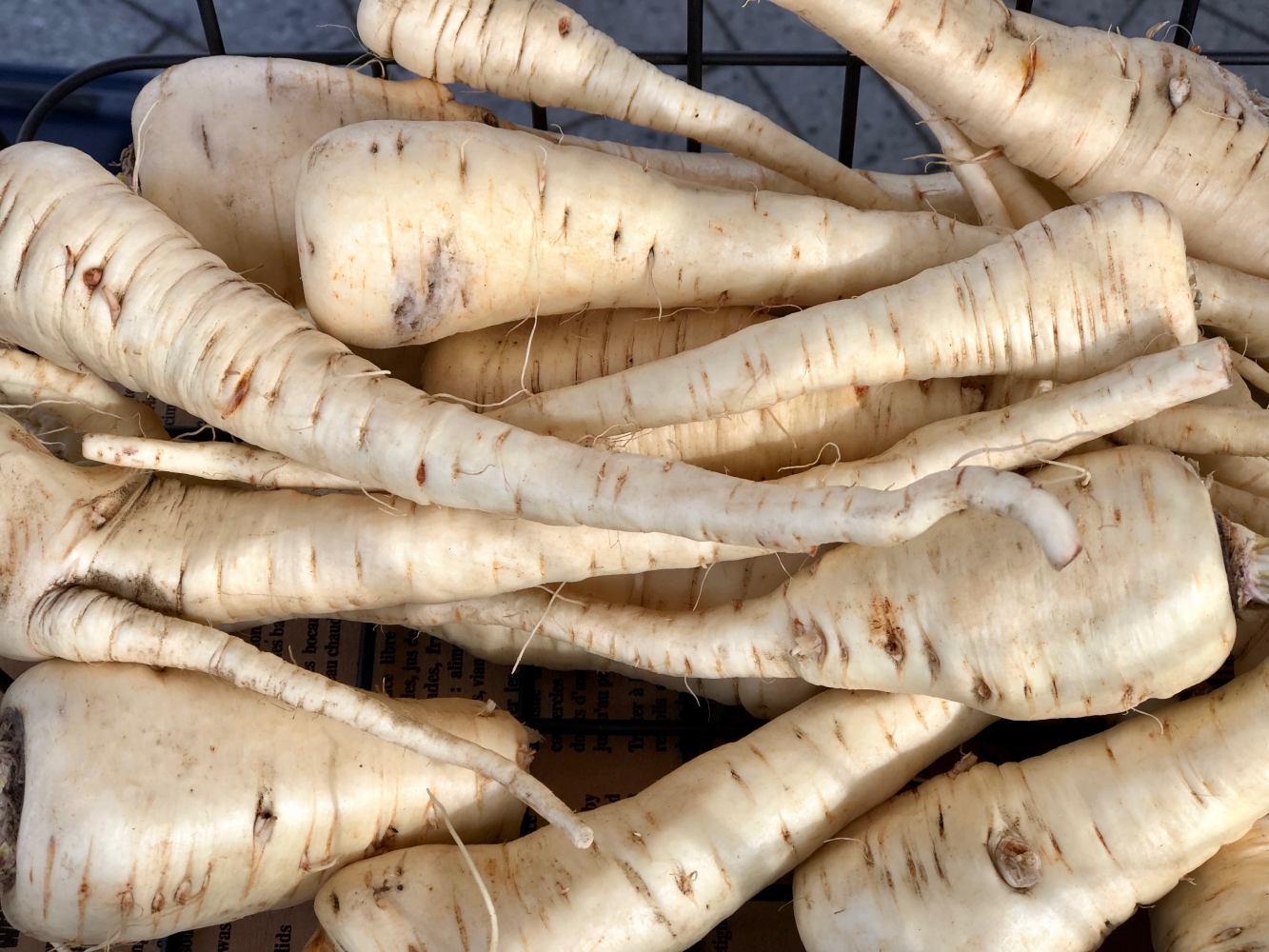 This week you can find us on Wednesday, October and Saturday, October 5 from 9 am to 1 pm. Farmers' markets take place on City Square Plaza until Thanksgiving weekend (October 12), at which point we move to our indoor location at Core Ritchie Neighbourhood Centre.
What's in season RIGHT now (and where can I find it)?
Customer Reward (October 2) - Waldeck Colony
We move inside on October 19!
Click the dates below to visit our Market Calendar and see a Market Map complete list of scheduled vendors (updated the evening before market):
What's In Season RIGHT Now (And Where Can I Find It)?
Roots, roots & more roots! It's root vegetable season, when our farmers have to dig a little deeper (literally) to bring you their bounty. Right now at the market, look for parsnips, beets, potatoes, carrots, garlic, and onions… and don't be shy to ask your farmers which are the best keepers so you can buy in bulk!
Pumpkins & Squash – from Kabocha to Spaghetti, Acorn to Butternut, we have a squash to suit every taste. Now is the perfect time to enjoy summer squash this week (think zucchini) or store winter squash for January (think Kabocha)! Visit Lincoln Gardens (pictured above) and all our veggie producers to find your favourite.
Pears, plums & apples – a little birdie tells us that Kim's Fresh Fruit might be running low on their stock of freshly harvested BC fruit. So don't delay stocking up on pears, plums and apples this week, because we can't guarantee their inventory will hold out to the end of outdoor market season!
Customer Reward (Sep 25) – Waldeck Colony
With everything from green onions to spaghetti squash, the table at the
Waldeck Colony's
booth is never short on great produce. Located near the village of Waldeck, which in turn is located about 18km northeast of Swift Current, the Waldeck Hutterite colony has been vending with the RFM since 1980.
An outdoor market staple, the Waldeck colony is known for making the trek to markets no matter the weather; arriving at the plaza with a snow-covered truck at some October markets. Regardless of snow, sleet, or rain; Willy, Pete, and the rest of the guys will gladly ensure you walk away with a smile and a bag full of veggies.
Stop by Waldeck's booth at your next market! AND – if you've got 20 Flok punches, cash 'em in for a free bag of carrots! (Writer's note: their carrots can't be beat!)
We move inside on October 19!
There are only four more outdoor markets left before we move indoors to the Core Ritchie Neighbourhood Centre. Join us on City Square Plaza EVERY Wednesday and Saturday until Thanksgiving, as we prepare to say goodbye to the outdoor season and prepare for the coziness of indoor markets!
---